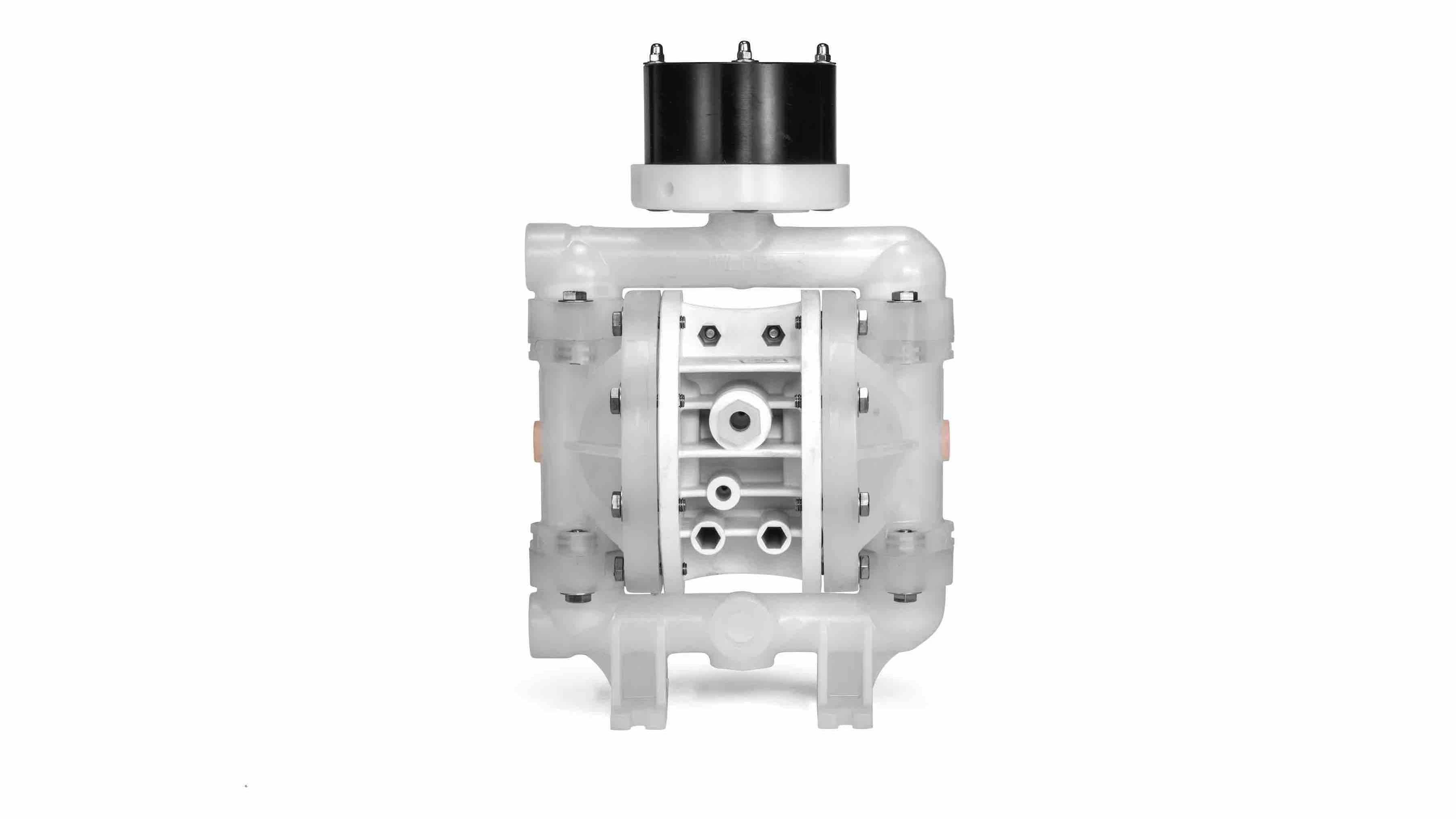 Grand Terrace, CA – June 28, 2019 — Wilden®, part of PSG®, a Dover company and a worldwide leader in specialty pumps, is pleased to announce the release of its new bolted plastic Equalizer® Surge Dampeners – Integrated SD Series (ISD).
The new ISD Series dampeners have been specifically engineered to help extend the life and reduce the noise of Wilden 13 mm (1/2″) and 25 mm (1″) Pro-Flo Series bolted plastic air-operated double-diaphragm (AODD) pumps while providing users with convenient installation and use.
Wilden ISD Series dampeners utilize an integrated design that allows them to be directly incorporated in the Pro-Flo Series bolted plastic manifold design. They easily screw onto the top of your Wilden pumps without any additional hardware required. There is no additional connecting elements or piping changes needed to install these dampeners, which helps keep operational downtime to a minimum.
These dampeners are available in 13 mm (1/2″) and 25 mm (1″) sizes in Polyethylene construction, with PTFE and EPDM diaphragm material options. They feature temperature ranges from -51°C to 138°C (-60°F to 280°F) for EPDM and 10°C to 137°C (14°F to 280°F) for PTFE. With a maximum working pressure of 100 psi, they are ideal for use across a variety of markets, including paints and coatings, chemical, hygienic, and general industrial applications.
This article is published by
Jim Wilden revolutionized the pumping industry when he invented the air-operated double-diaphragm (AODD) pump in 1955. Since that time, Wilden® Pump and Engineering Company has been at the forefront of bringing AODD technology into the future by building its extensive infrastructure, knowledge base and intellectual capital. Wilden offers a comprehensive ...