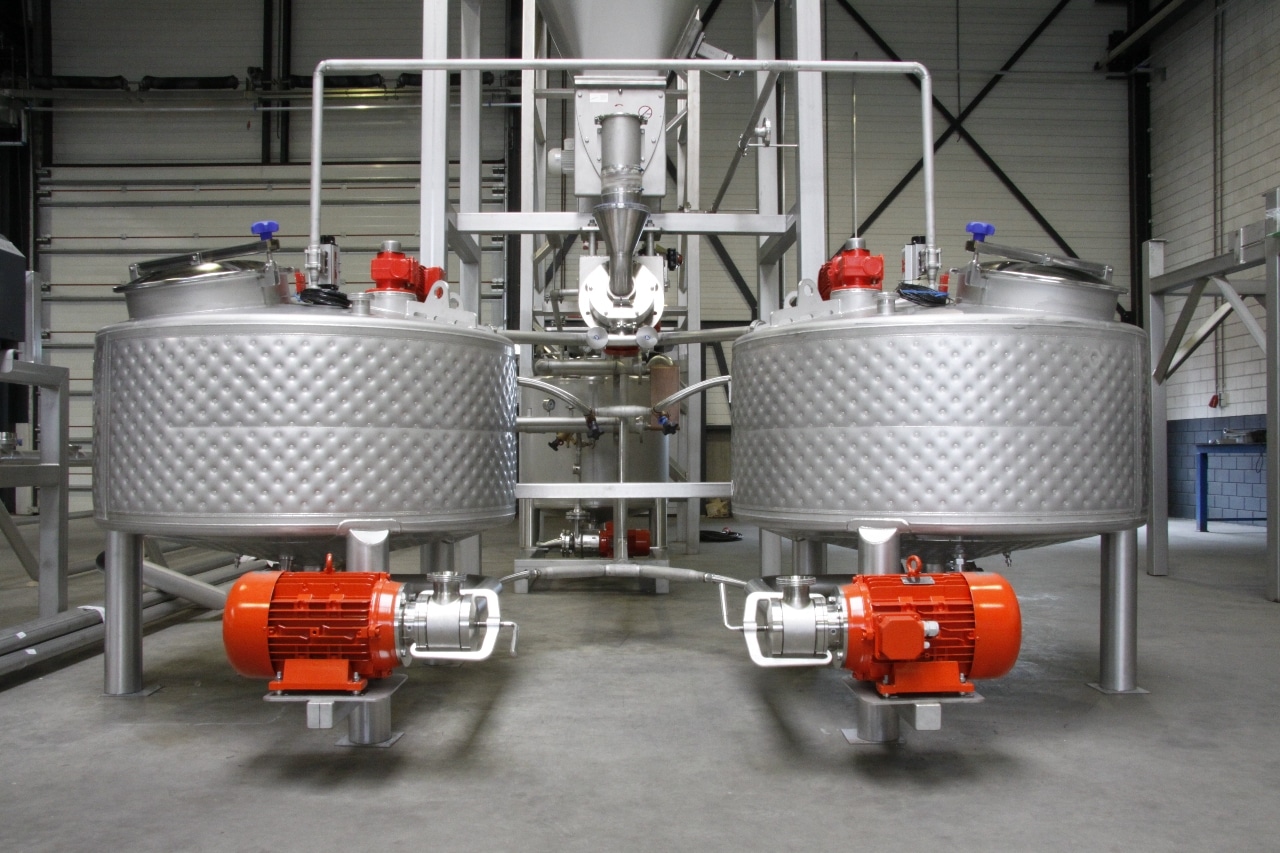 The takeover of Altermij – De Gouwe in December by the Gpi Group was officially completed on March 14. Under the name Gpi De Gouwe, Gpi will merge the activities of Altermij-De Gouwe and Gpi Process Equipment, to serve customers even better in the field of process equipment for the food industry.
The joint company will further specialize in the development and production of equipment with process performance guarantee. Various types of process tanks, (scraped) heat exchangers, boilers, melting tanks, crystallizers and batter preparation systems are already available. Customer-specific tanks and other stainless steel customized solutions remain an important part of the activities.
Gerard Blok, Managing Director Gpi De Gouwe, said: "Unique to Gpi De Gouwe is that, in addition to production knowledge, there is also a great deal of process knowledge in-house. This allows us, as an independent supplier, to offer guaranteed performance equipment that can easily be integrated by end users or integrators. This way we unburden our customers for part of their process. "
Gpi De Gouwe will primarily target the food industry, delivering proven equipment design used in the production of juices, sauces, chocolate, confectionery and other food items. Gpi De Gouwe focuses on both the replacement market and customers integrating our equipment into a new production line. Process integrators and installation companies are therefore an important customer group. The offering explicitly excludes complete process lines.
Alexander Kraaijkamp, Sales Manager Gpi De Gouwe, said: "The distinctive feature of Gpi De Gouwe is that, in addition to tailor-made products, we also have a portfolio of standardized products, where we have bundled all knowledge about heating / cooling and mixing / stirring into a standard range of products for various applications.

"For example, in addition to our Kelstream Scraped Heat Exchanger, we can now also offer standard solutions for melting powders and fat blocks with our fat melters; but also cooking kettles with scraping agitators and conveying screws, for pasteurizing a batch product. All these designs have been tested, so that you can be sure of a perfectly working and hygienically designed machine."
With the completion of the acquisition, a new Management Team has also been formed, consisting of Alexander Kraaijkamp (Sales Manager), Marcel Houtzager (Technical Manager), Sander Dekker (Production Manager), Carla Seneker (Finance) and Gerard Blok (Managing Director).
This article is published by
Over the last 25 years, Gpi has expanded to become an established name in the Dutch engineering industry and singles itself out through constant innovation in technology, process and collaboration. The Gpi Group is comprised of three tank construction businesses - Gpi Tanks Netherlands, Gpi Tanks Poland and Gpi Tanks XL - in addition to Gpi de Gouwe ...