Vögtlin Instruments GmbH, the scientific gas flow specialist, has the pleasure to to introduce a firmware update with several improvements for the red-y compact 2 series mass flow meters.
The red-y compact 2 is the unique gas flow meter with optional valve that can operate on a single AA battery, on USB power or on 24 Vdc supply.
With the touch-screen (backlight) display you can conveniently adjust lots of variables without the need of a PC, which makes the unit perfectly suited for both, portable and static applications. The firmware update 3.0.6 comes with the following new features:
Swipe Control
Customers now can choose to operate the device with a gesture control (swipe control) in addition to the previous mode of operation. AThe swipe control feature can then be activated via the menu.
Energy optimization in the measuring mode "Performance"
The device can now be operated in continuous mode for almost twice as long (approx. 5 days) with a high sampling rate of 40ms.
User-defined storage interval for the totalizer
The user can now define the interval at which the totalizer value is written to the non-volatile memory (EEPROM). By default this is every 10 minutes (600 sec.). The user can adjust this interval in steps of seconds.
Extended resetting options for the totalizer
The alarm module offers now the possibility to reset the totalizer also via an external source (e.g. push button).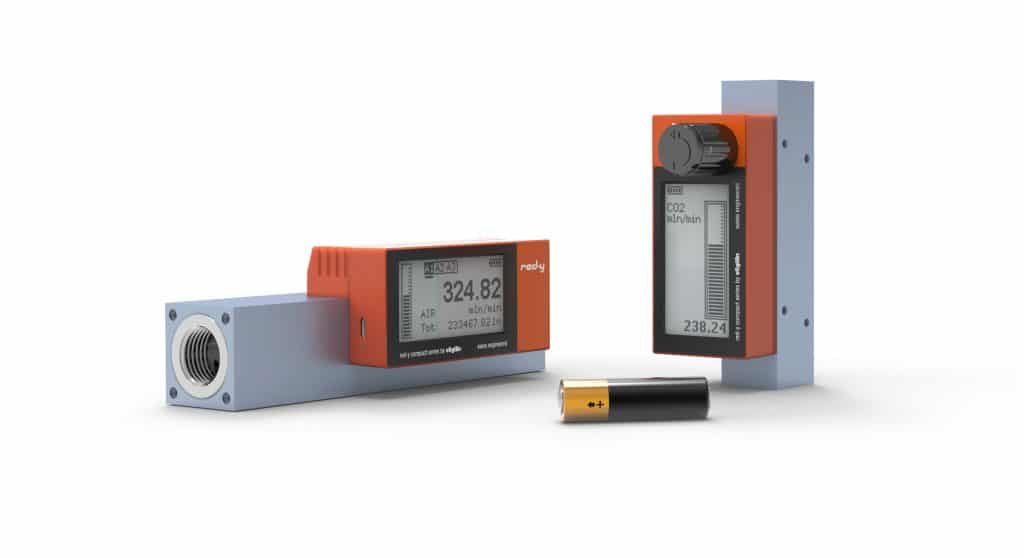 The red-y compact 2 unit is suitable for most gases in a range from 0-0.01 to 0-450 ln/min (air), available in different materials/elastomers and can be supplied with an advanced alarm module with 3 contact relays. The new firmware adds value and can simply be installed by any existing user by downloading the automatic install software on your PC and connecting the compact 2 with a simple Micro USB cable.
This article is published by
We are Vögtlin Instruments GmbH, your partner for intelligent and innovative gas flow measurement and control instrumentation. High-quality products, professional advice, the personal commitment of the team and a stimulating partnership to our sales partner and customers are the key elements of our global success.
Swiss Quality Manufacturing
Vögtlin ...