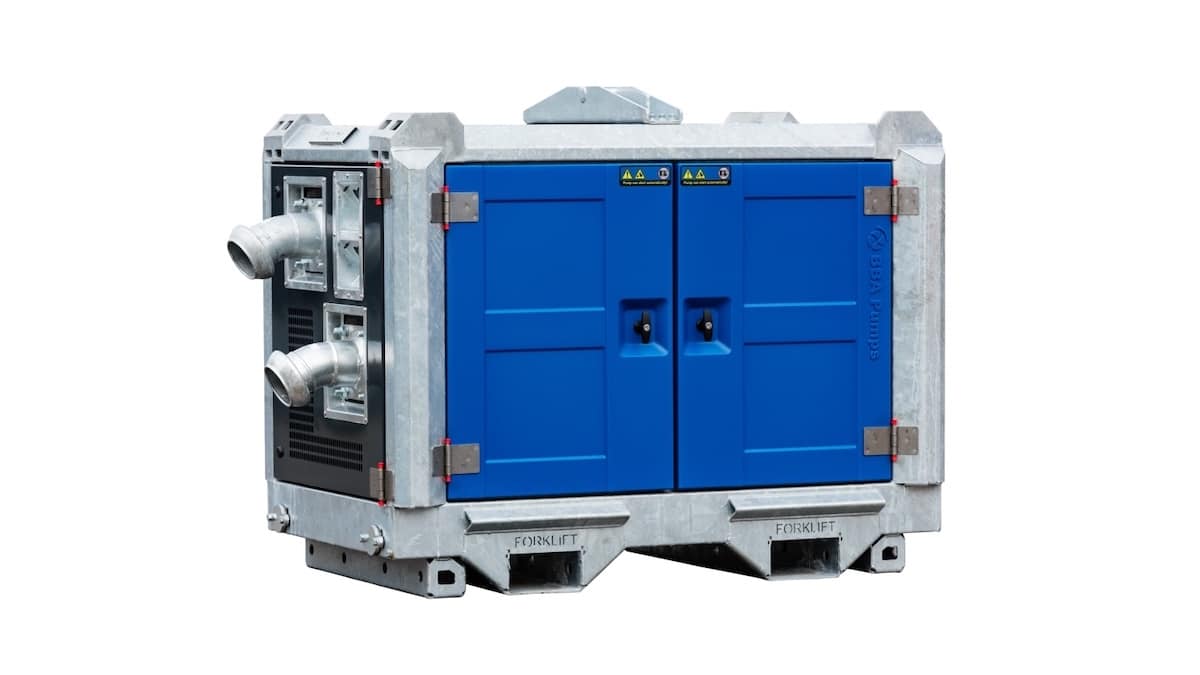 The BA150E has been the most popular rental model in the BA series of dry prime pumps for many years. Partly due to the stricter emission requirements, BBA Pumps has made several changes to improve the performance of the new 6-inch diesel driven pump.
In brief
The strict emissions legislation will lead to a reduction in emissions, but also positively directs improvements in pump performance and ease of use. The new BA150E is powered by a clean Stage V electronically controlled diesel engine. The maximum speed has been increased to 1900 rpm, this increases the operational efficiency and delivers more pump pressure.
Ease of use
The electronically controlled engine no longer communicates via 'smoke signals' but informs the user of the current status conveniently via a display on the pump's dashboard. The speed can be adjusted at the push of a button so that you never use more fuel than you need.
A new canopy
With the advent of new diesel technology, mobile pumps need more space in the canopy for after treatment systems and engine cooling. Optimal accessibility for regular maintenance has also become an important issue. Therefore, BBA Pumps has developed a new canopy that meets all requirements.
Key features of the new BA150E
Capacity max 477 m3/hour
Delivery head up to 38 mwc
Pump efficiency improves up to 79%
Total weight remains same at 1600 kg
Handling and ability to stack is identical to previous model
Complies with Tier 4 final and Stage V emission regulations

This article is published by
BBA Pumps has been a leading manufacturer of mobile pumps and piping systems for over 60 years. Our products are developed for use in a variety of applications: wellpoint dewatering, sewer bypassing, flood control, construction and general purpose applications as provided through the pump rental companies. Our pumping solutions stand for quality, ...