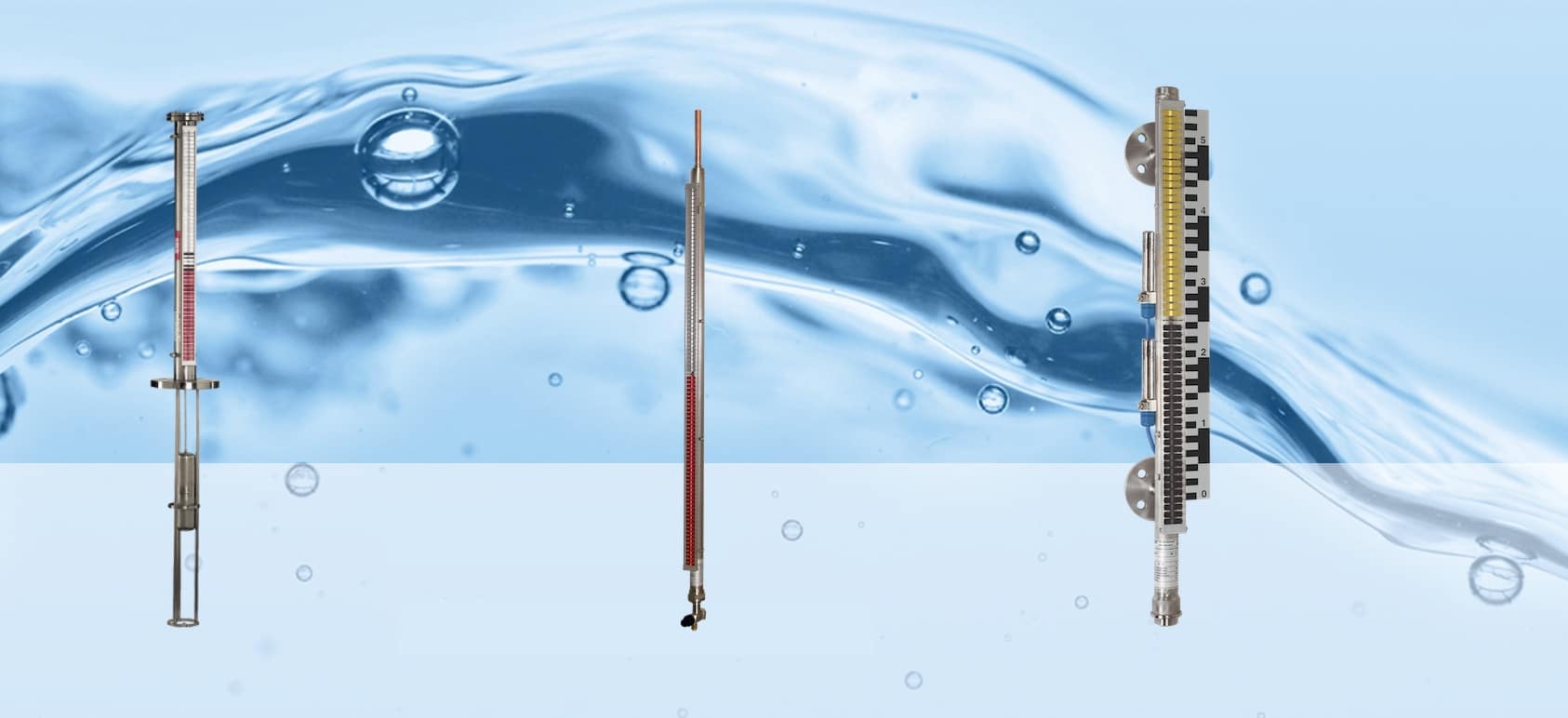 Small, slim and light, but clever and still reliable under extreme conditions: the visually readable "SmartLine" level indicator from WEKA measures fluids with densities from 0,55g/cm3 and at pressures of up to 50bar (5MPa).
The WEKA principle: reliable even under the highest pressure

The "SmartLine" magnetic level indicator is equipped with a horizontal bar magnet – the WEKA principle. This creates a magnetic system which bypasses wall thicknesses, withstands 50bar of pressure and measures fluids with densities from 0,55g/cm3. "SmartLine" impresses here with its extremely light weight: thanks to the slim design with a tube diameter of 1 inch, i.e. 33,7mm, "SmartLine" uses less steel – which reduces the production costs and saves on transport costs.
This way of level measurement does not use any energy and occurs inevitably owing to the physical principle of fluids in communicating vessels. The visual indicator which can be read over large distances thus still functions reliably even in the event of possible power cuts.
Tailored to individual requirements
Thanks to the WEKA modular building block system, "SmartLine" can be equipped according to individual requirements: whether flange, thread of welding ends – the basic type including connections can be determined with simple pressure/temperature diagrams (p/T diagram). The right float is available for all types.
There is also a selection of indication rails for all types. With one or more magnetic switches as accessories, the magnetic level indicator can be upgraded to an indicator with level switches. An additional measurement transmitter attached to the magnetic level indicator generates a continuous electrical signal which can be analysed in a control system.
Thanks to ATEX and IECEx approval, "SmartLine" magnetic level indicators and their accessories can also be used in potentially explosive atmospheres. Furthermore, they have approvals from the five largest shipbuilding classification societies in the world, thus opening up a large field of application in shipbuilding.
Contact WEKA AG here
This article is published by
WEKA has specialized in measuring the level of liquid media in tanks whose content cannot be monitored directly by means of a visual inspection carried out by the operator. Whether in submarines, on offshore platforms, in the chemical industry or in the research sector: It is more and more often the case that toxic or highly pure media are used, ...