The compact, water-tight stainless steel housing contains electronics that are powered by three conventional AA batteries. The batteries provide enough power for five years of operation at a transmission interval of 10 minutes.
This model can be used in monitoring pipes/cap locks of two inches or larger and can be suspended at the measuring point without the need for extensive installation work. A PA-26X level sensor (RS485 interface) or a PA-26D level sensor (I2C interface) can optionally be connected.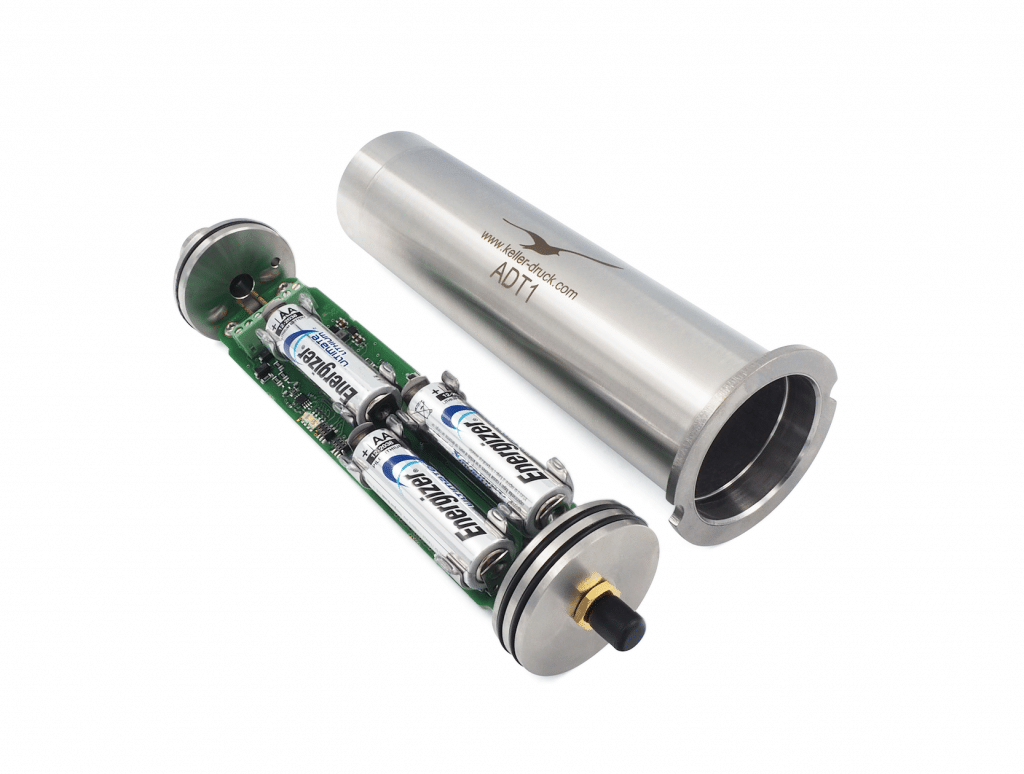 The ADT1 has an integrated barometer sensor for barometric compensation of the measured values. It also outputs the air temperature and the humidity – measured inside the housing – as measured values. The humidity level is an indication of possible leaks in the ADT1, meaning that appropriate actions can be taken at an early stage before the device fails.
The ADT1 is operated using the cloud measurement solution (www.kolibricloud.ch) from KELLER. A detailed interface description is available for other software environments.
Other versions of the ADT1 with ATEX approval (for use in potentially explosive atmospheres) and with NB-IoT wireless transmission are currently under development.
Detailed information will be available soon at www.keller-druck.com.