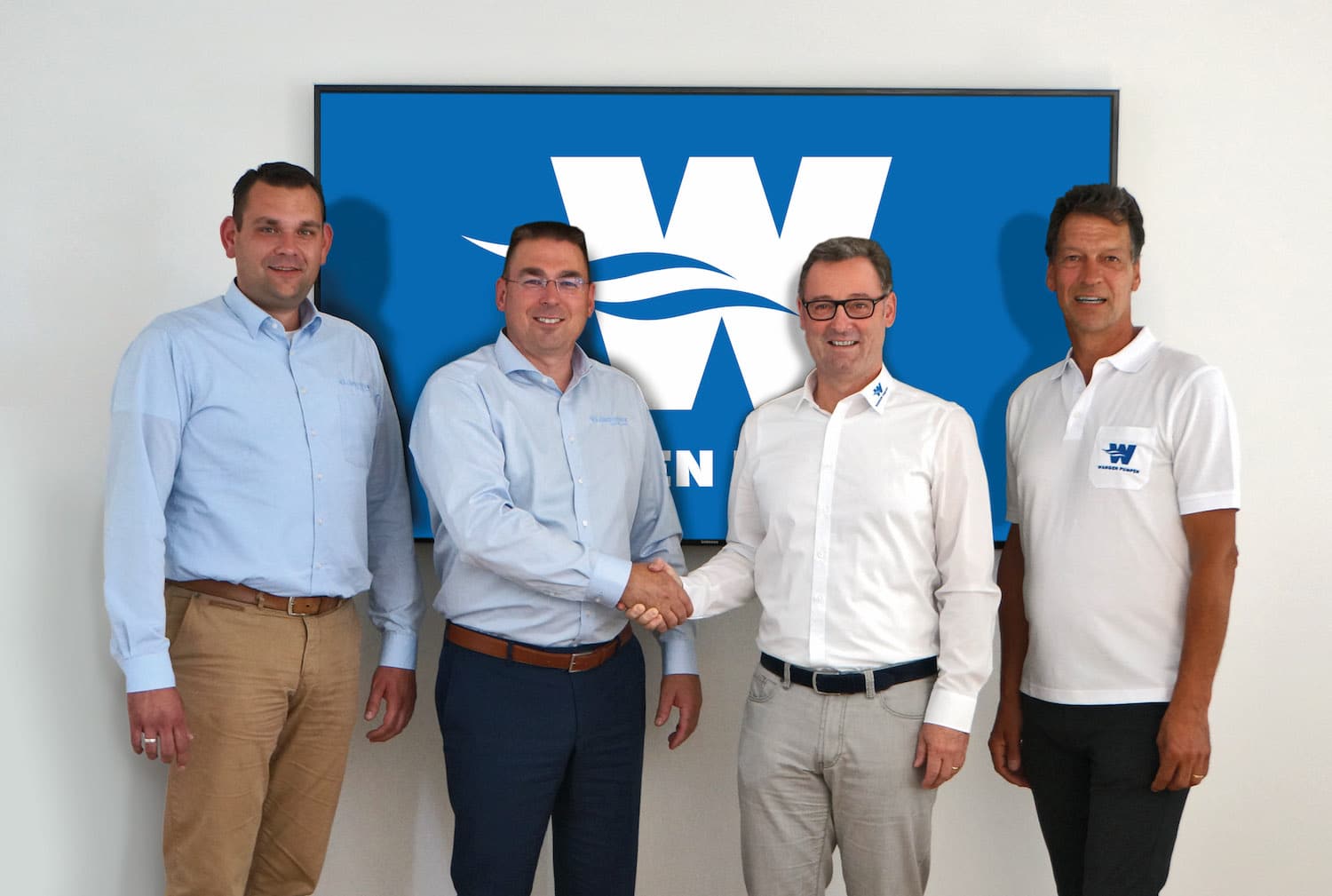 On the 8th of September Distrimex Pompen & Service signed an exclusive distribution agreement with Pumpenfabrik Wangen GmbH for the Netherlands and Belgium.
With this agreement Pumpenfabrik Wangen and Distrimex Pompen & Service are convinced to improve customer experience and gain market share in the mentioned markets. With this step WANGEN PUMPEN reinforces its successful long term relationship with Distrimex and strengthens the purchasing position in the market.
Distrimex Pompen & Service is active in the food industry, waste water treatment, agricultural as well as in the chemical and pharmaceutical market with the WANGEN portfolio.
This article is published by
Distrimex Pumps & Service, active in the Netherlands, has been a leading partner in the field of pumps for decades. Feel free to get in contact for advice, top brands in every pump principle, installation service, regular maintenance, a wide range of parts, and an alert 24-hour breakdown service.