The QCT Series is a compact, versatile, cost-effect solution for measuring low viscosity liquids in a wide range of industries, such as chemical, biopharmaceutical, food & beverage, pharmaceutical, plastics, power generation, pulp & paper, semiconductor, and steel. The meter's construction makes it the meter of choice for many high purity and corrosive fluids. Typical applications include water treatment for boilers and cooling towers, clean-in-place (CIP) systems, mechanical seal flushing/cooling, high purity water systems, process water, cooling loops, reverse osmosis (RO) systems, and small line injection systems.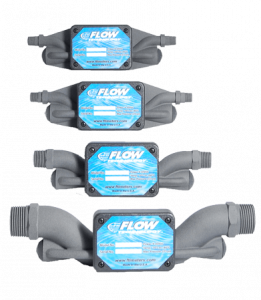 "The QCT Series is intended for those seeking a flow meter with excellent accuracy and reliability at an economical price point," said Matt Zajac, Flow Technology marketing manager. "The meter is available in a range of sizes and features to meet a broad array of application requirements. The QCT's ability to measure the flow of any clean, low viscosity liquid makes it an excellent fit for numerous applications and industries."
High accuracy and repeatability are achieved through the unique measurement section within the QCT Series meter where flow is conditioned and Delta T measured along the meter's axis. The meter bases its operation on measuring the time difference of an ultrasonic wave traveling with and against the flowing medium. The time difference is directionally proportional to the fluid's flow rate.