The CF-S pump is ideal for grinding mill discharge, hydrocyclone feed, minerals processing, tailings, sugar processing and other industrial applications.
The CF-S pump provides ideal duty points with flows from as low as 2.3 m3/h to over 4 000 m3/h. A single Flowrox CF-S centrifugal pump can reach heads in excess of 76 m and provides a good balance between efficiency and wear.
The construction of the Flowrox CF-S pump is based on a split-case and has available a range of liner material options for optimal performance.
Flowrox Digital Services (supporting Industrial Internet of Things, IIoT) are optional features which increase Flowrox CF-S pump's productivity through optimization and online predictability.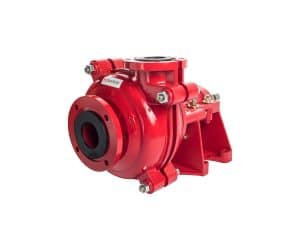 The horizontal CF-S pump is the first in a range of high-quality centrifugal pumps which Flowrox is launching.