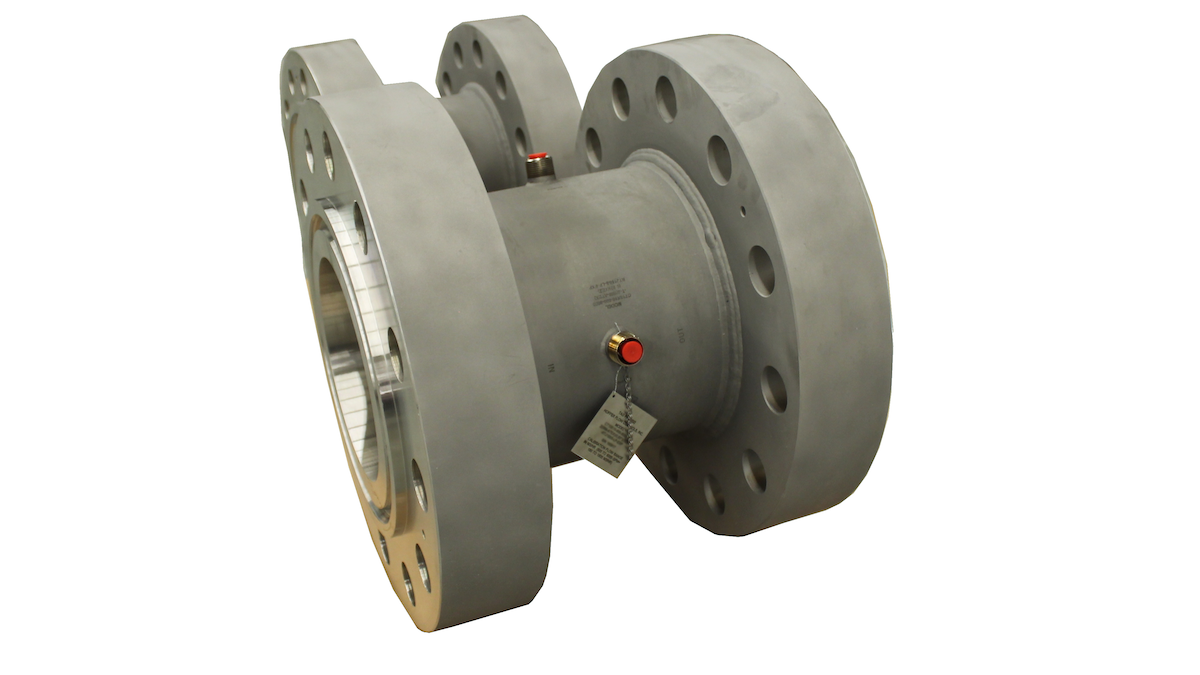 Hoffer Custody Transfer turbine flow meters are used by Enterprise Products, a leading North American provider of midstream energy services to producers and consumers of natural gas, natural gas liquids ("NGLs"), crude oil, refined products and petrochemicals. One of their many Texas locations can be found in the town of Mont Belvieu. This site includes the largest underground storage facility for liquified petroleum gas in the US.
Enterprise Products uses the Hoffer API Series, custody transfer grade turbine flow meters, throughout this location. Meter sizes used range from 1" through 12". This customer utilizes turbine flowmeters extensively for custody transfer and for "balancing" their storage facilities. Balancing a particular storage facility accounts for product removed and for product that has been added. This type of application requires a bi-directional turbine flow meter that is extremely repeatable over a period of time, is accurate, and can tolerate the service conditions. Many of the applications at Enterprise are more challenging in that the product is dehydrated without the usual lubricating properties associated with hydrocarbon products. For that reason, Enterprise has standardized on using the Hoffer turbine flowmeters with "shielded, self-lubricating ball bearings". The Hoffer self-lubricating bearing design provides the perfect flow meter solution.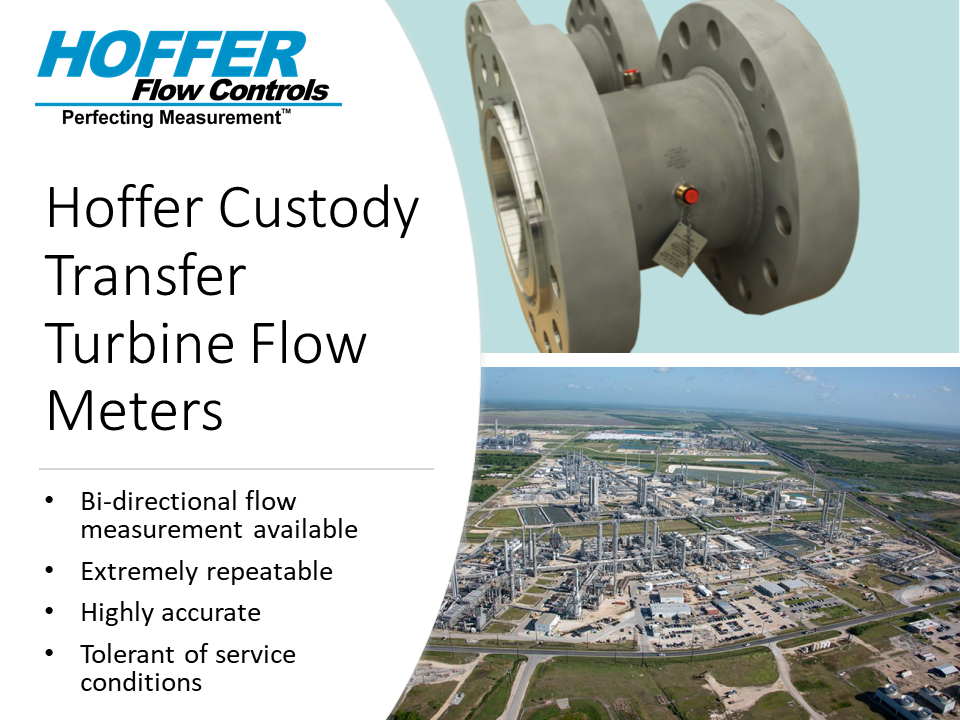 Challenging or simple flow applications, we handle them all. Let an application specialist at Hoffer help you with your flow measurement requirements.
This article is published by
HOFFER FLOW CONTROLS was incorporated in 1969 in the state of New Jersey. For over forty-five years Hoffer Flow Controls has been designing and manufacturing quality turbine flowmeters and related process instrumentation. Our initial experience was in the field of cryogenic flow measurement. Today our reputation in this field is synonymous with quality. The ...