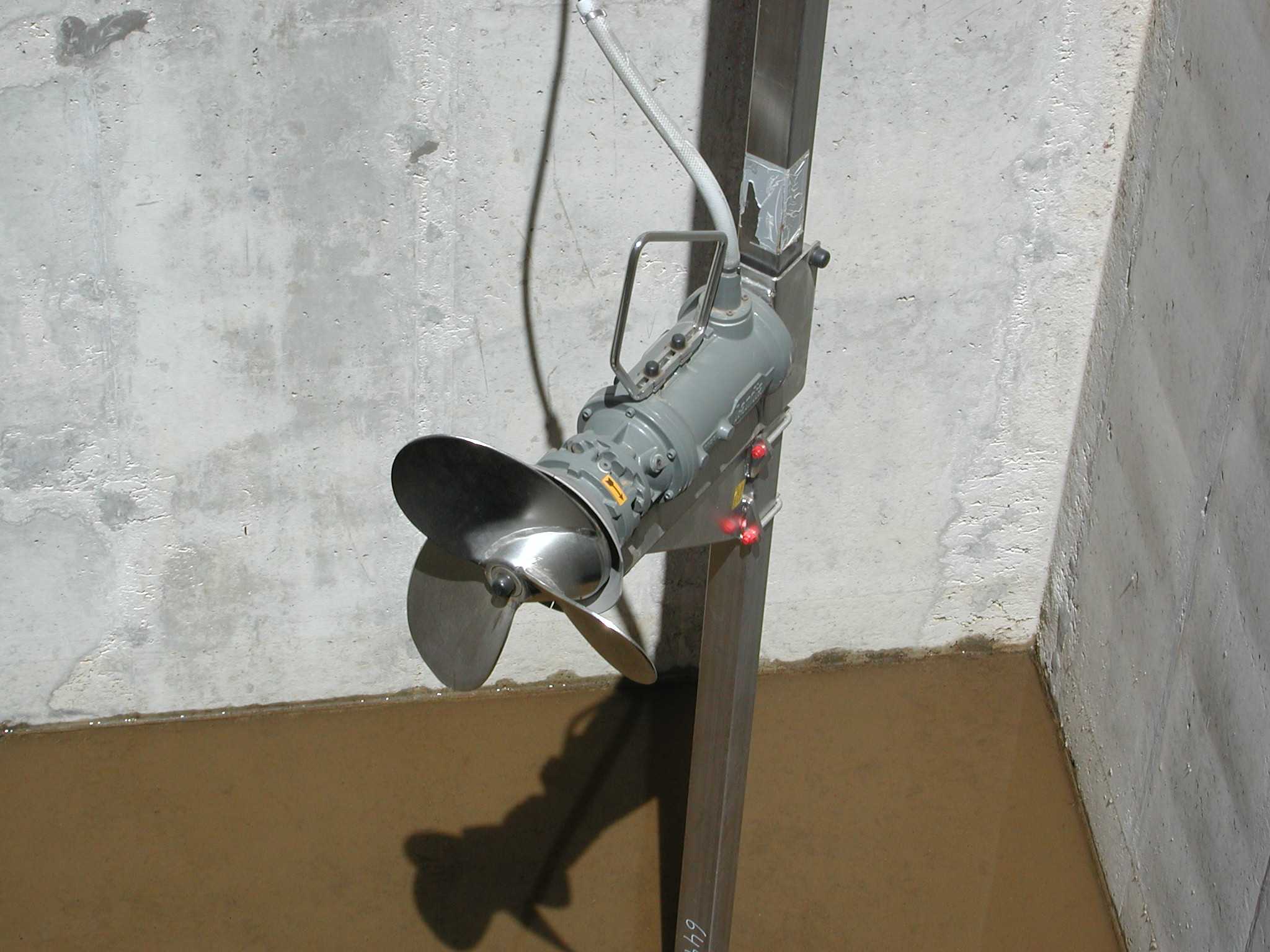 Fifteen years on since a major UK water utility chose Landia as its framework supplier for anoxic mixers, over 200 of the units continue to work day and night across the extensive region.
Installed in anoxic zones during 2007 at over 20 wastewater treatment plants, the Landia POP-I Flowmakers was seen at the time as the equipment that could offer the very best in performance and efficiency, as well as the most accurate, predictable, low-maintenance whole life costs.
From smaller sites with just a few mixers, right through to the utility's two largest treatment plants (40 mixers and 39 mixers respectively), the 3kW to 5.5kW, 150rpm units were supplied, installed, tested, and commissioned by Landia, who also now carry out servicing twice per year.
With their slow revolutions and low floc shear, these Landia mixers are designed for the gentle treatment of activated sludge in continuous applications where sedimentation in anoxic (or anaerobic) tanks must be prevented. Installed with stainless-steel mounting equipment, the POP-I's were the UK's first-ever flowmakers to have a propeller rotation of just 150rpm.
Landia's Paul Davies, commented: "Long before there was so much talk about the need for TOTEX (Total Expenditure), this major investment was way ahead of the game – very perceptively realizing the significant benefits of introducing equipment with long-term maintenance and parts guarantees included – not just some pathetic 12-month warranty fob-off that shouldn't be part of any sentence with the word 'longevity' in it".
He added; "The water industry can learn a great deal from the capital, maintenance, and energy savings that have been achieved by this water authority during the past 15 years. There were plenty of cheaper alternatives on bid day, but the best, the long-term economic solution was chosen, which has been proven to be a very wise, insightful decision and a victory for quality over cheapest price".
This article is published by
Landia, inventors of the Chopper Pump, are the company to call upon for all those hard-to-handle wastewater applications. From municipal Lift/Pumping Stations clogged up with FOG (Fats, Oil, Grease) to biogas feedstocks, fish processing and much more, Landia's proven pumps and mixers provide long-lasting, energy-efficient solutions. Established ...