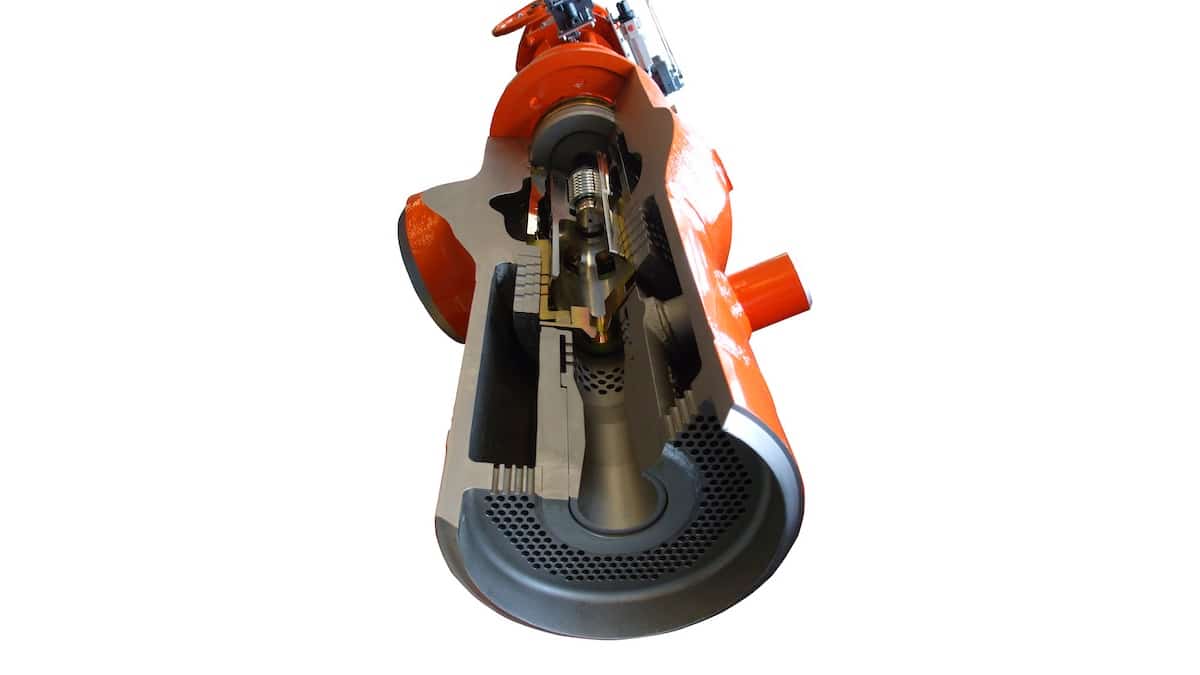 Copes-Vulcan Direct Steam Conditioning Valves (DSCVs) from Celeros Flow Technology provide reliable, highly accurate control of steam in power generation and industrial processing. Designed to withstand the most demanding duty cycles and harshest environments, Copes-Vulcan DSCVs deliver the highest levels of operational safety.
Combining pressure and temperature reduction in a single unit, the Copes-Vulcan DSCV design is particularly suited to applications where valves typically remain closed for long periods of time to isolate steam flow. They are often deployed as the transition point for piping class and material.
Each DSCV is custom engineered to satisfy individual application performance criteria, using the considerable experience inherent in the Copes-Vulcan team. The angle style DSCV offers a high flow capacity to 9500 Cv. A forged pressure boundary design facilitates compatibility of the DSCV with steam and cooling water pipework. Pressure/temperature ratings up to ANSI Class 4500 are available as standard, with intermediate or split ratings provided as required.
The Copes-Vulcan DSCV is highly customisable, offering unlimited inlet/outlet connections and multiple spray configurations. There is also a broad range of actuators available to meet stroke time requirements. Trim options range from a balance plug through to multi-stage pressure profiling, including HUSH® or Raven™, for active noise attenuation. The Copes-Vulcan DSCV also features a diffuser for additional noise and vibration control. End connections can be welded or flanged.
Shutoff ratings up to ANSI/FCI 70-2 Class V are available. Depending on valve orientation and shutoff class, integral adjustable drain/ warming valves can be incorporated into the design.
The Copes-Vulcan DSCV is also designed to minimize downtime. Maintenance can be carried out with the valve body in line, since the trim is removable via the bolted or pressure seal bonnet. To optimize valve performance throughout the operational lifecycle, Copes-Vulcan offers customers a range of additional services, including start-up consultation, training on maintenance practices, field servicing, support with plant refurbishment and upgrading activities, identification of potential issues that could impact on operational efficiency, and decommissioning consultation.
This article is published by
Combining the longstanding market presence of well-known trusted brands with the drive and vibrancy of a new highly-focused operation, Celeros represents a major force in flow control technology. Spun out of the SPX FLOW Group, the company fully concentrates on serving key market sectors where its solutions will have maximum traction. These are - Oil ...