Founded in 1985 in the east of Lyon, as an independent manufacturer of valves, we contribute to the supply of equipment dedicated to ecological transformation. Established in more than 80 countries via our subsidiaries and above all an extensive network of partners, our vocation is to provide our know-how in fluid conditioning techniques and improve the quality of water networks throughout the world. We have developed tailor-made solutions adapted to the evolving markets of water supply, pumping and desalination
TEC-FLY: Genius Butterfly Valve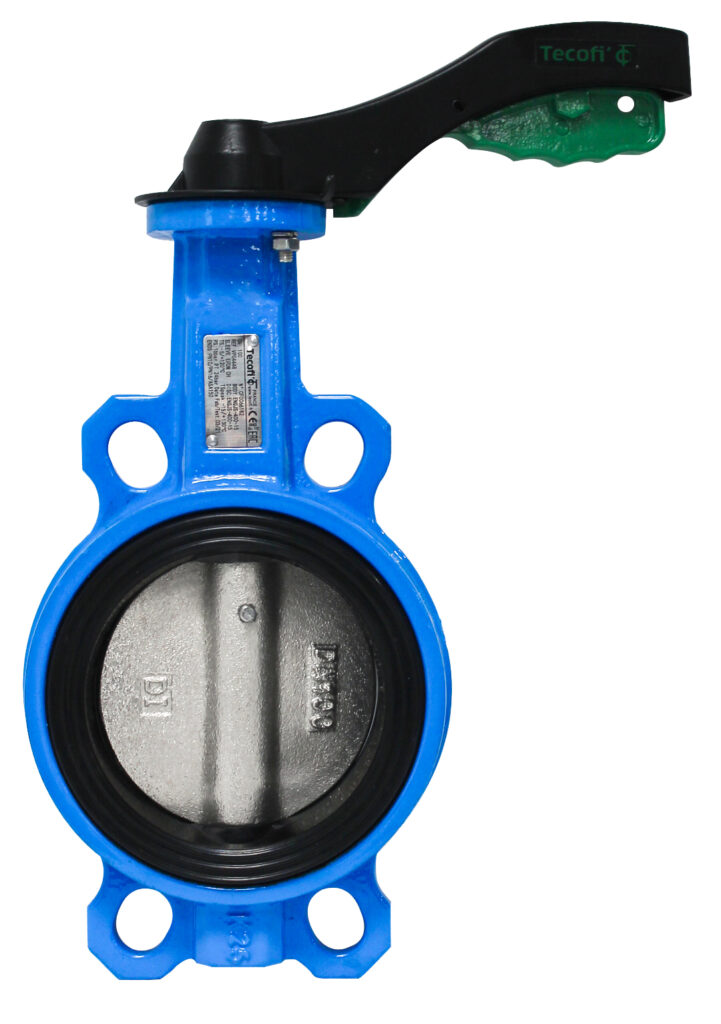 Our new TEC-FLY butterfly valve type VPG offers you the best quality-price ratio on the market. Intended for use in fluid transfer circuits such as clear water, wastewater, liquid waste and for the HVAC sector, it has already become a must on its market! With its customized TECOFI handle, the brand is visible.
Built with a single axis to reduce pressure loss thanks to a thinned and profiled butterfly, it ensures an excellent flow of the fluid, in particular for small diameters. Its flexible sleeve and through shaft guarantee a perfect seal in both directions of the pipe flow.
Available with cast iron or stainless steel butterfly, ACS, Nitrile and Viton liner soon available. In stock, we can adapt different types of controls.
TEC-CHECK: Quick Closing Valve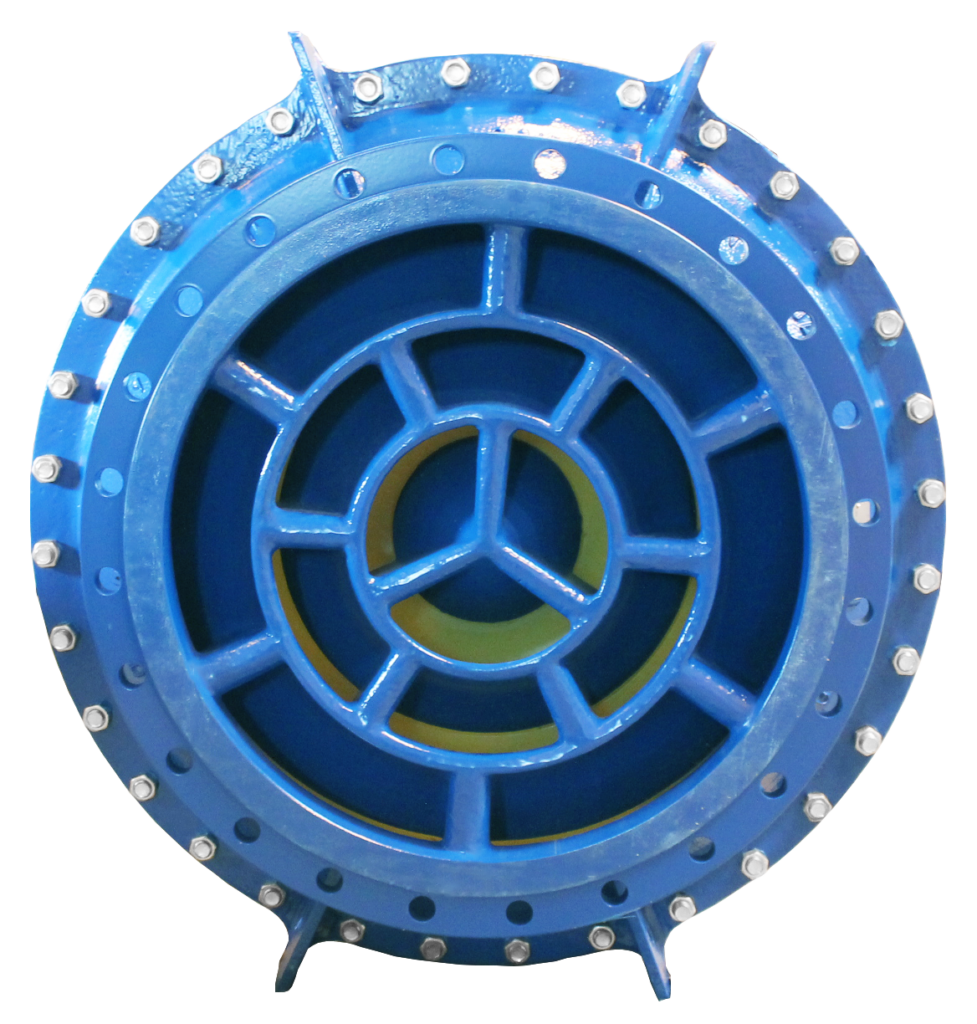 We have chosen a range of robust and resistant quick-closing non-return valves. Made of ductile iron GGG40 and equipped with a 302 stainless steel spring, it operates in all installation positions. Equipped with a polyurethane obturator, it absorbs shocks thanks to its elasticity and its quick closing and ensures the protection of the installations against the inversion of the flows.
It complies with the ACS standard for drinking water and has many advantages: its small size, its reliable and silent operation and its excellent sealing. It is recommended for use in pumping stations and can be used in distribution networks, water supply, irrigation and wastewater treatment plants.
This valve has the particularity of minimising water hammer, especially when pumps are stopped during transient conditions, thanks to its excellent dynamic response. Its simplified installation distinguishes it from other solutions such as swing or tilting valves.
TEC-WAT: Double Eccentric Valve Dy Shaft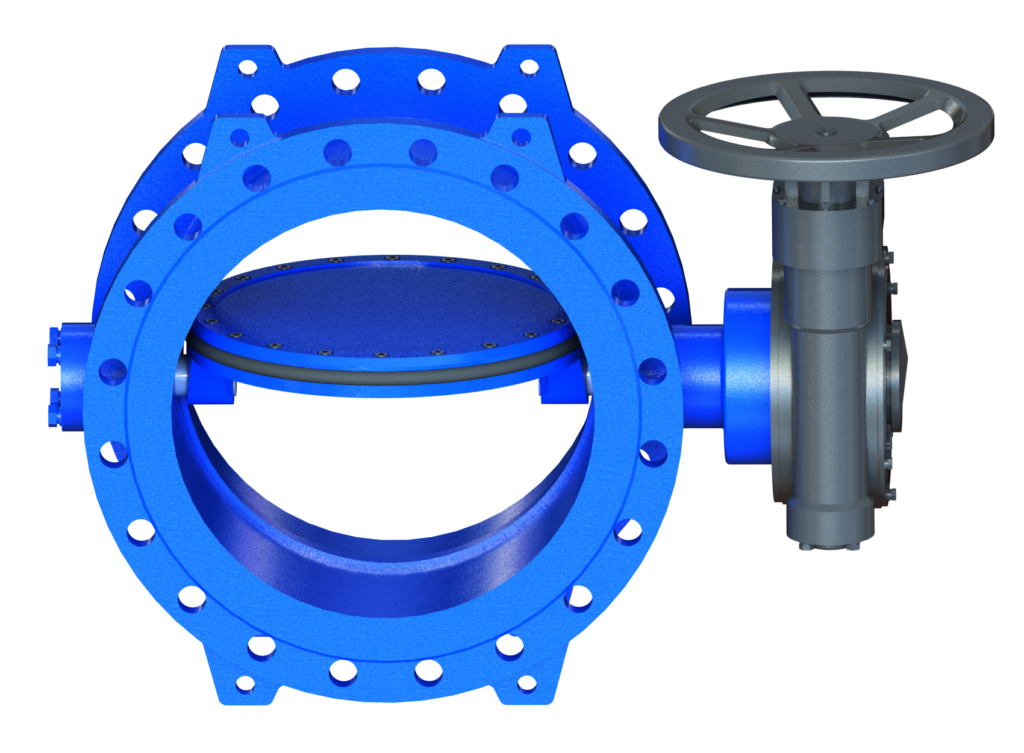 Available up to DN1000, our double eccentric butterfly valve is used in fluid transfer systems: water networks, pumping stations, dams, production plants and industrial sites. This TEC-WAT valve is made of ductile iron GGG50 and dry shaft of stainless steel 420.
It has proven its robustness and the rotating parts are protected from any contact with the fluid. Our manufacturing process strictly follows the characteristics and procedures set out in the EN1074-1 and EN1074-2 standards. The TEC-WAT is WRAS and ACS approved for drinking water.
Changes withing the Tecofi Group
We are pleased to announce that the Tecofi Group now wishes to align itself with the major challenges of tomorrow by choosing to mark an important turning point.
Appointed General Manager on January 3rd 2022 and supported by Jean-Paul COLOMBEL, President of the Group, Fabien FAYARD is developing TECOFI through the deployment of a development plan for 2030: Manufacturing Together Quality Valves Available to Everyone.
Through this new vision, the TECOFI Group promises to transform its value chain, innovate, pursue its digital evolution, improve its customer experience and continue to reduce its environmental footprint.
As a French manufacturer with expertise in the field of water, TECOFI offers you products that are 100% tested and comply with European and international standards. Our R&D team is at your disposal to study your needs and constraints by adapting our products to your specific requirements.