New EasySwitch HEPA Vac Simplifies the Process of Vacuuming Wet and Dry Materials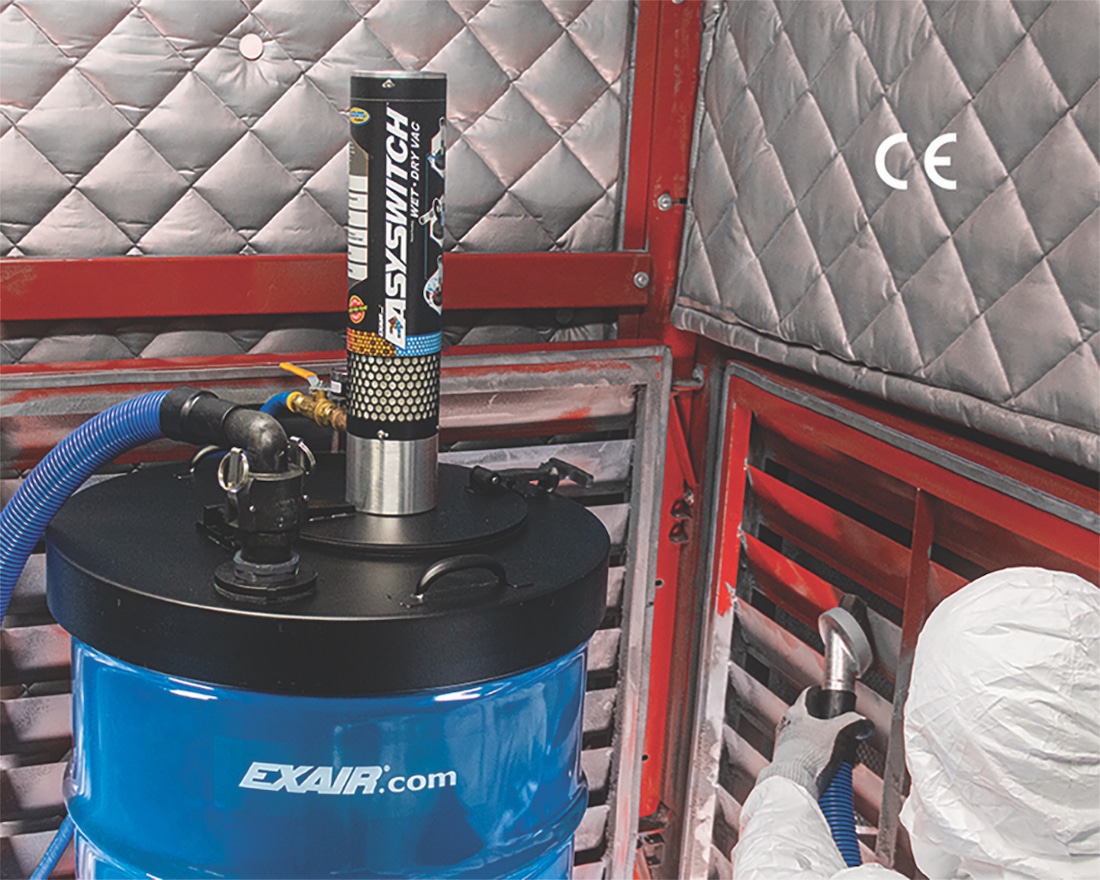 Utilizing minimal compressed air, the EasySwitch is a powerful pneumatic vacuum that is ideal for any application – wet, dry, light, and heavy. This EasySwitch vacuum uses a HEPA-certified filter when vacuuming dry material.
With EXAIR's patent-pending design the fast and tool-less conversion to vacuuming liquids is done by releasing one latch, removing the filter element, and securing the latch. Simply reinstall the filter into the lid assembly for dry materials. The EasySwitch is designed to handle the toughest of industrial cleanup jobs with ease. It rests upon any 55-gallon drum. The EasySwitch vacuum creates a powerful vacuum (at a quiet 79 decibels) without the need for electricity. Because the vacuum generator has no moving parts and uses no electricity, there is little concern for failed parts, motor failure, or working with liquids associated with electric industrial vacuums. The CE-compliant EasySwitch is just the latest addition to EXAIR's large selection of Industrial Housekeeping products, including the Reversible Drum Vac, High Lift Reversible Drum Vac, Chip Trapper, High Lift Chip Trapper, Chip Vac, Heavy Duty Dry Vac, and Heavy Duty HEPA Vac. EasySwitch prices start at $1,795.00.
This article is published by
EXAIR intelligent compressed air products solve problems in industrial plants while reducing compressed air consumption and increasing safety for personnel. Our products are commonly used to conserve air, cool processes or parts, convey material, clean surfaces or coat surfaces. EXAIR's product lines include air knives, air wipes, air nozzles and jets, ...