Dosing Exact Amounts of Material with the SoloTech Peristaltic Pump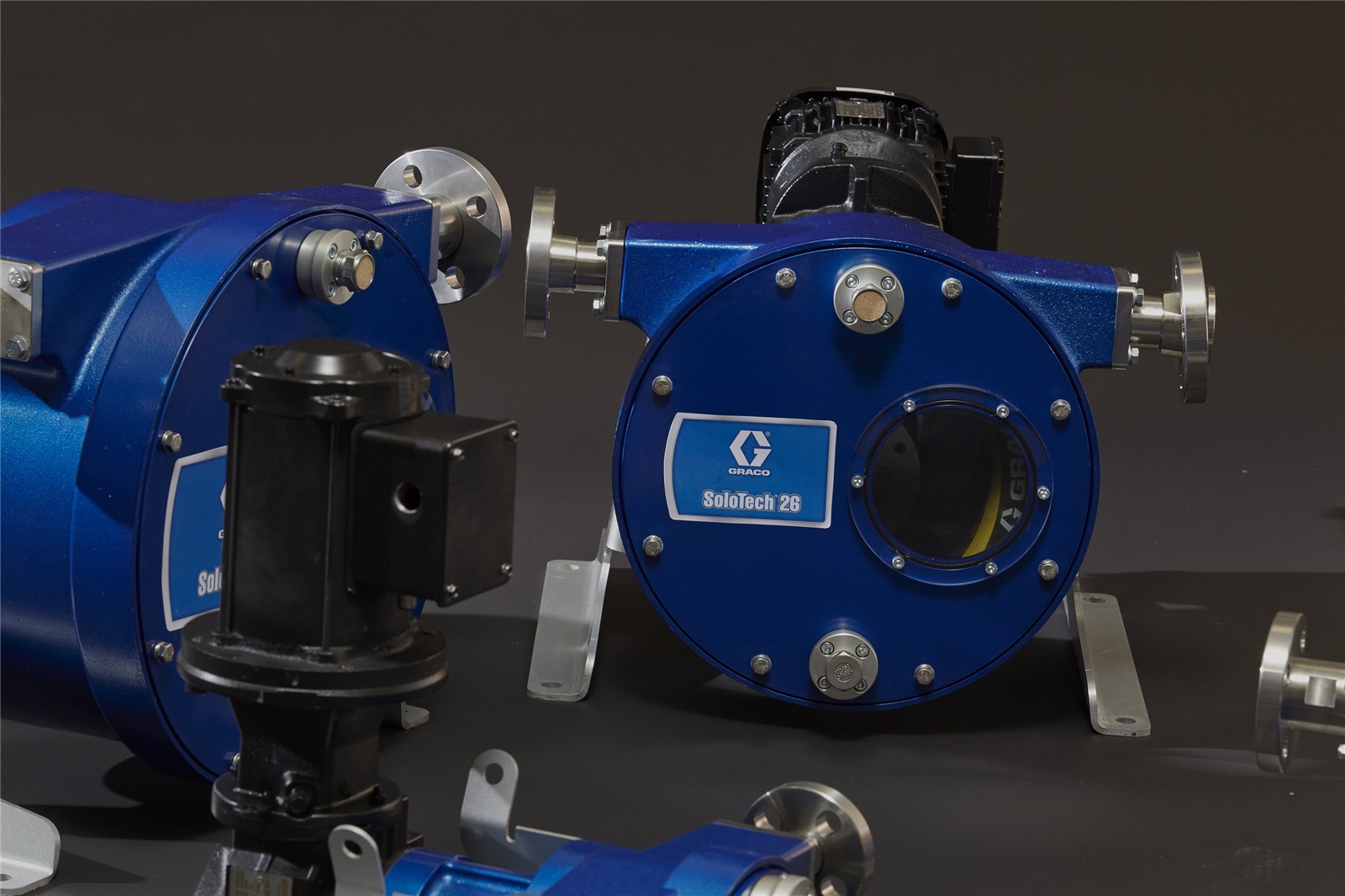 Graco recently expanded its SoloTech hose pump line. The SoloTech-range now includes models for hygienic applications and additional sizes for industrial installations.
The Graco Solotech peristaltic pumps are designed with the purpose of creating a market-leading robust, reliable and durable metering, dosing and transfer pump. It's the ideal pump for slurries, solids and abrasives in hygienic applications or to pump caustic, abrasive or sensitive fluids in industrial installations.
Accurately metering ingredients in hygienic production lines
Metering ingredients in the hygienic and sanitary spaces is often a major pinch point in the operation of a food, beverage and personal care production line. Graco's SoloTech hose pumps deliver the exact amount of material when and where you need it allowing you to step away from manual inputs.
A reliable partner in your process for sanitary and industrial applications
SoloTech pumps utilize the unique single roller design to reduce compressions on the hose, reduce friction and temperature, and increase flow per revolution. This results in increased hose life, millions of cycles without fail and lower operating costs compared to other technology.
Easy to clean and inexpensive to maintain
Cleaning pumps and hoses in place saves your workforce precious time. Your labour costs go down and your productivity goes up when switching a process to new flavours. Our reciprocating positive displacement pumps are very inexpensive to maintain without valves, seals or glands, and easy access to maintenance points.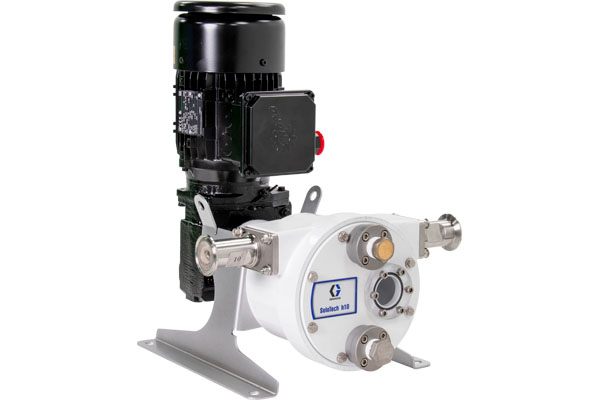 Industrial and Hygienic models
6mm up to 32mm hoses
Metering capability 25ml up to 65liters per minute
AC and Brushless DC motors available for all sizes
This article is published by
Founded in 1926, Graco is a world leader in fluid handling systems and components. Graco products move, measure, control, dispense and apply a wide range of fluids and viscous materials used in vehicle lubrication, commercial and industrial settings. The company's success is based on its unwavering commitment to technical excellence, world-class ...