Longer dPOFLEX® bioprocessing high flow peristaltic pumps
Longer a subsidiary of the Halma Group is unveiling the new dPOFLEX® peristaltic pump range designed specifically to meet the growing demands of biopharmaceutical customers. Available in stainless-steel or cast aluminium housing. Peristaltic pumps have an IP66 rating, the pumps are ideal for the demanding environments and are easy to clean.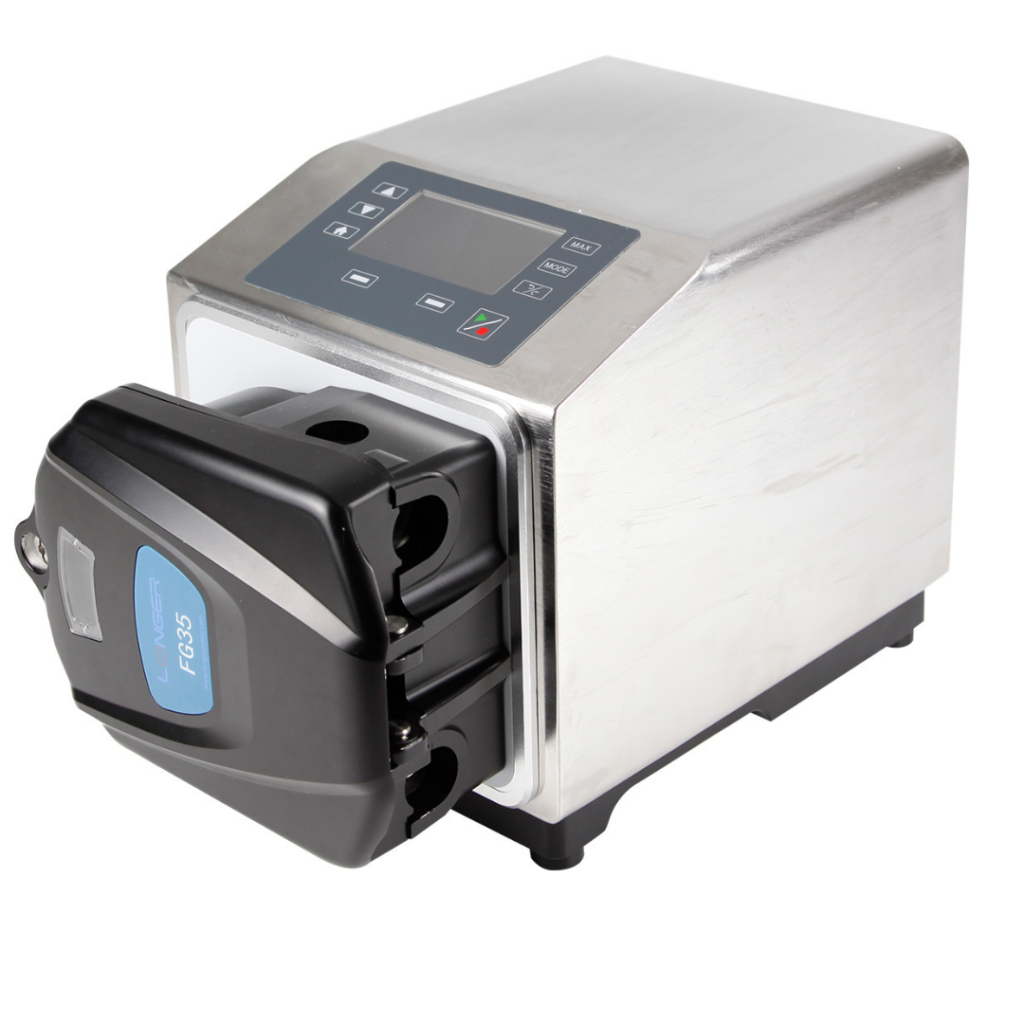 dPOFLEX® pumps can be fitted with four different peristaltic pump heads, high flow rate pump heads GPH01/02/03 and (ultra-low pulsation) dispensing peristaltic pump head, LPH01.
The dPOFLEX® biopharmaceutical pump has flow range from 1.1 ml/min up to 17 LPM.
The dPOFLEX® peristaltic pump is equipped with multiple sensing technologies. These additional capabilities are based on Longer's extensive experience and designed to reduce waste, minimise contamination risk and improve user experience.
The multiple sensors and fieldbus communication control make dPOFLEX® peristaltic pump range IoT ready.
Main features of the dPOFLEX® peristaltic pump
Available in stainless steel housing and cast aluminium housing for variety of applications
IP66
Compatible/available with multiple sensors: fluid leakage sensor, open-head sensor and flow rate sensor, to enable predictive maintenance
Ultra-low pulsation dispensing peristaltic pump head LPH01 available
High flow rate pump head GPH01/02/03 available
Three-level user authority management, with electronic signature and audit trail functions, meets 21CFR Part 11 and GMP lab requirements
Supports fieldbus communication control, digital signal control, analogue signal control, and pump status output
Rs485 or TCP/IP(optional), Modbus RTU, Industrial Ethernet(optional), Profibus DP (optional)
INPUT: Speed control: 0-10V, 4-20mA – Start/stop – Direction control: 5V-24V logic level signal or relay signal (dry contact)
OUTPUT: Pump Speed: 0-10V, 4-20mA, frequency signal (optional) – Running/stopped, Direction, Tubing leak alarm: relay signal (dry contact)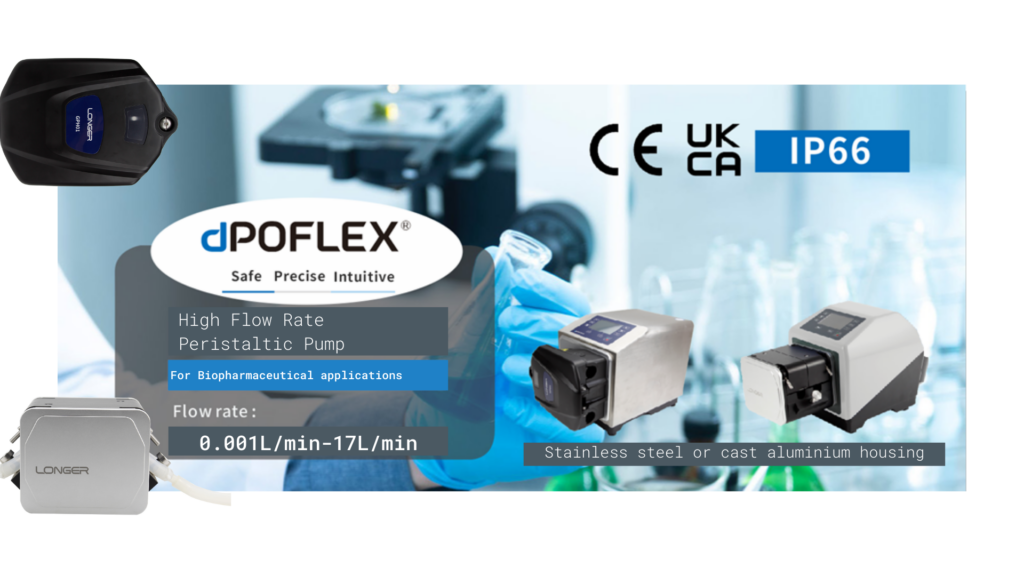 Get in touch
If you would like to discuss the innovation of the dPOFLEX® further and how this can help your application please do get in touch! Call 01603 609930 or email sales@pctflow.com.