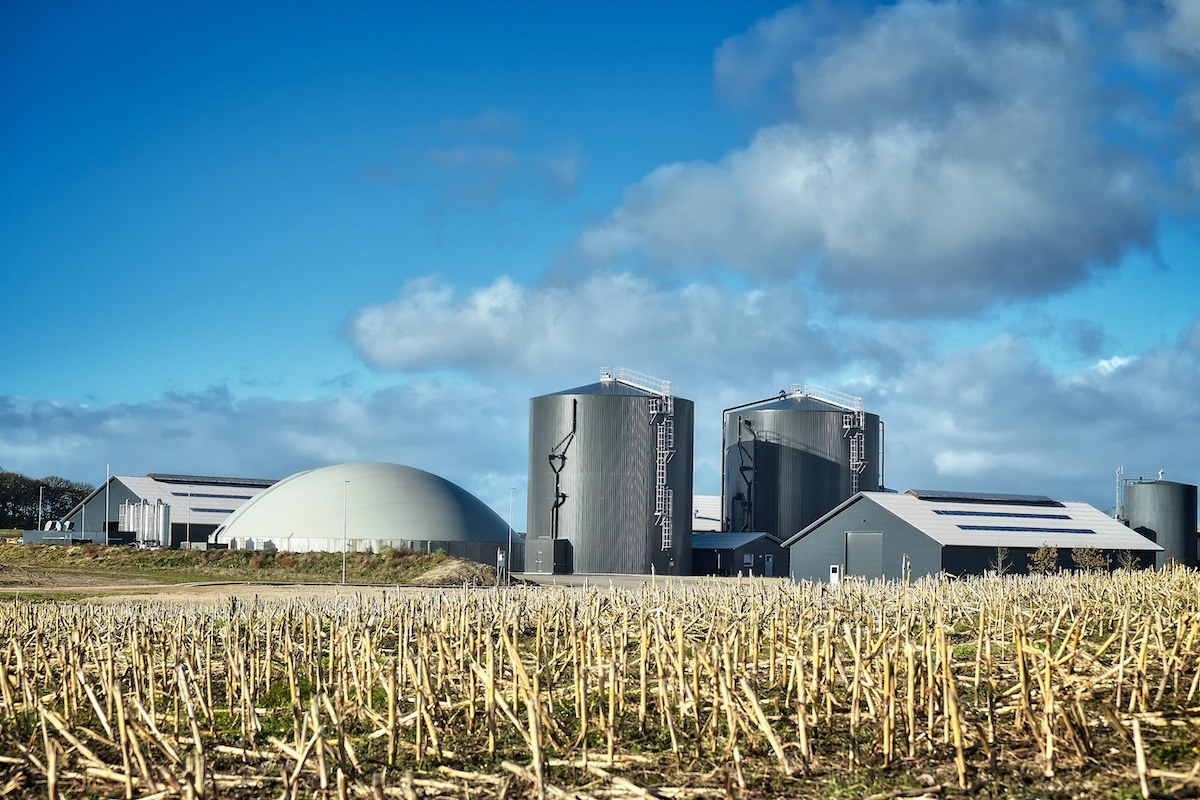 For Rybjerggaard, for many years, focus has been on energy saving and self-sufficiency. Therefore, it was also with the idea that Jens Christensen chose to future-proof agriculture by constructing a new modern biogas plant.
"The plan was that we should utilize some more of the products we already have. It has been a bad business to supply straw to heating plants, as we simply got too little for it. We can see today that we can get a much better price as biogas and at the same time we keep all the nutrients on the farm, "says Jens Christensen.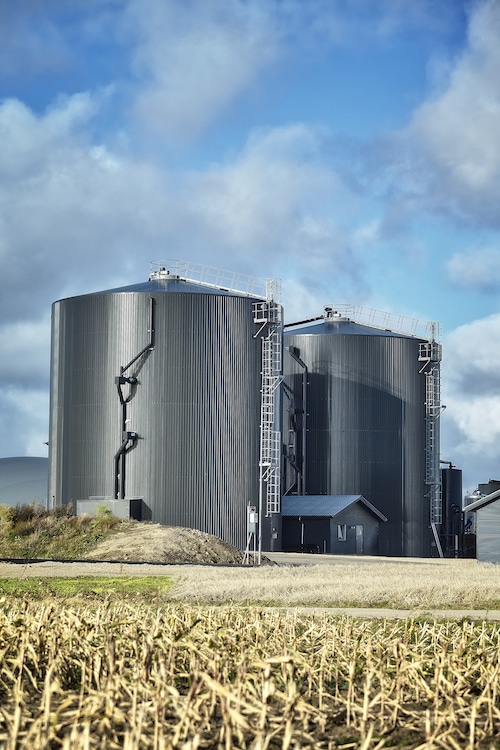 "The new biogas plant helps to round off our objective to be CO2 neutral, but we are also more self-sufficient, since we use the straw. In addition, it is possible to optimize plant production, as the nutrients in the slurry are easier accessible to plants. So the biogas plant would like to make better speech on the bottom line, "says Jens Christensen.
The plant was built from Jens's own recipe, as no one had a complete solution that matched his personal concept. The structure of the plant is chosen from a philosophy that everything must be so simple that a person can operate it alone without being an engineer.
When Jens addressed Landia, there was a clear consensus that Landia GasMix was a perfect match to the concept. The fact that Landia GasMix has all mechanical components located outside the tank was an obvious advantage. With this structure, it is not necessary to open the tank to service or repair the Landia GasMix system.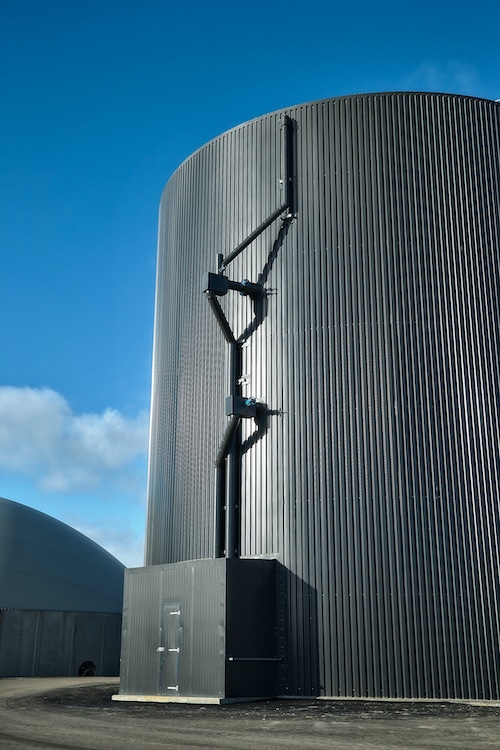 The plant is built to handle all the things that can be used in a biogas plant today. Therefore, there are no problems with running straw, deep draft, grass, beet and corn in large quantities. 40 tons of dry matter excl. Slurry into each of the two 3000 m3 primary thermophilic reactors every day.
"I'm very pleased with the construction phase, if you ignore some bad weather that pushed the schedule a bit. I had chosen to build my own biogas plant, so it was important that I chose some suppliers that were serious and would take responsibility for their own products, "says Jens Christensen, and continues:
"I chose to let the suppliers stand by their own assembly and coordinate it with weekly building meetings. It was of course a big task with so many different actors, but through good cooperation with suppliers, the project was successful."
"In the start-up period, you are stressed because of the eagerness to get started, but after a few start-up challenges to get to know the new GasMix stirring system, the reactor tanks came up and running really well. In cooperation with Landia, operating hours were adjusted and the tanks were mixed up very well. I follow the level of dry matter in the tank by taking weekly measurements. I have reached a dry matter content of 10.83% inside my reactors, "says Jens.
"Through the cameras from both viewing ports, I can see that there is no flotation. The surface rotates very well while the gas bubbles away eagerly. The Landia GasMix system handles both the stirring and the distribution of the dry matter in the tank. So you get two functions at once and the GasMix does something good about the medium, "Jens Christensen observes.
A good example was when Jens had taken a solids test into a big bucket and had been left quiet for four days, after which he touched it a little. During this period no flotation or layoffs were formed. So Landia GasMix does indeed make the biomass more homogeneous!
"For us, it has probably been a necessity to move away from the well-known technology with top mounted stirrer and over to the Landia GasMix system, to enable the handling of the biomasses we use. The Landia GasMix system has several options for adjusting / enhancing the operation of the plant to get the optimal conditions. It will be interesting to see how far we can go in the reducing of operating time and still retain the additional shredding, homogeneous distribution and optimal agitation, "explains Jens.
"We can look at the figures from our Danish Energy consultancy; we have a" tremendously quick turnover ". Our production is significantly higher than expected. The plant currently produces approx. 500m3 methane per hour and 120m3 from the old plant. We have easily reached our goal of full output and nothing indicates that the tanks are pressed and can not convert more. So we just run on! "Says Jens Christensen clearly.
This article is published by
Landia, inventors of the Chopper Pump, are the company to call upon for all those hard-to-handle wastewater applications. From municipal Lift/Pumping Stations clogged up with FOG (Fats, Oil, Grease) to biogas feedstocks, fish processing and much more, Landia's proven pumps and mixers provide long-lasting, energy-efficient solutions. Established ...