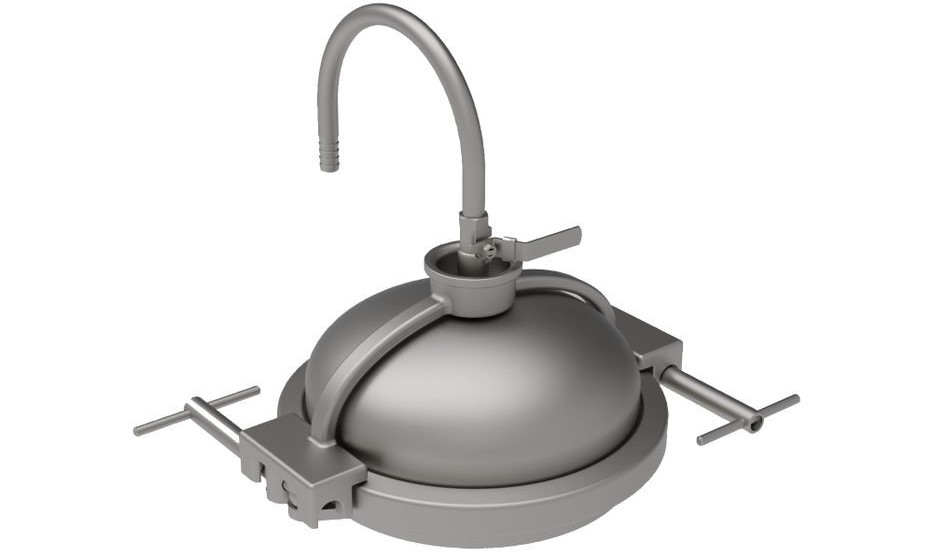 Filter maker Amazon Filters has introduced a mechanical safety interlock for use on four of its main process industry housings. Targeted at operators in the chemical, water, pharma, food and beverage, OEM and oil and gas industries, the interlock prevents the housing being opened until pressure is released safely through its V-clamp retainer.
Andy Manning, Amazon Filters' Housing Operations Manager, said: "Pressurised filtration systems can be dangerous if not operated with care. "It has been known in some cases for operators to try and loosen the V-clamp retainer before the pressure is released from the housings. "This can obviously lead to a potential health and safety hazard and physical injury through exposure to components, liquids or substances being released violently.
"Our new, easy-to-operate interlock is a simple but effective solution that prevents an 'under pressure' housing from being opened. "With it fitted, the housing will only unlock when a potentially dangerous process has fully stopped, so safeguarding operators and equipment. "The accessory prevents possible harm by supporting the safe progression of a designated sequence of actions in the filtration process and minimizing the risk of human error.
"Its design complements the ergonomic and safety features of the housing itself and other accessories such as pressure gauges and vent valve kits, drain valves and bolt down plates. "To ensure reliable, leak-free operation, the safety interlock kit is simply placed over the V-clamp and vent valve. "Until the vent valve is opened to the vertical position it is impossible to remove the V-clamp."
Amazon Filters has made the interlock suitable for use on its 61 and 62 Series three and five-stack cartridge housings, and the 84 and 85 Series bag housings, when using the V-clamp closure. Between them, the housings suit most process filtration applications across Amazon Filters' target industries including many high-flow and high-pressure situations.
Andy added: "The interlock is ideal for so many critical industries that are reliant on process filtration. "It will provide safety, performance and cost-saving advantages for operators and team managers." As one of Europe's leading manufacturers of filtration systems, Amazon Filters makes and supplies a wide selection of filtration vessels, depth filters and pleated cartridges. All products come with detailed product validation guides and technical support documentation.
This article is published by
Amazon Filters Ltd is one of Europe's leading filtration equipment manufacturers. We provide an extensive range of pleated, depth and bag filters for liquids, gases and air. We also design and manufacture the widest selection of filter vessels available on the market and can design bespoke housings to meet your particular requirements. In addition ...