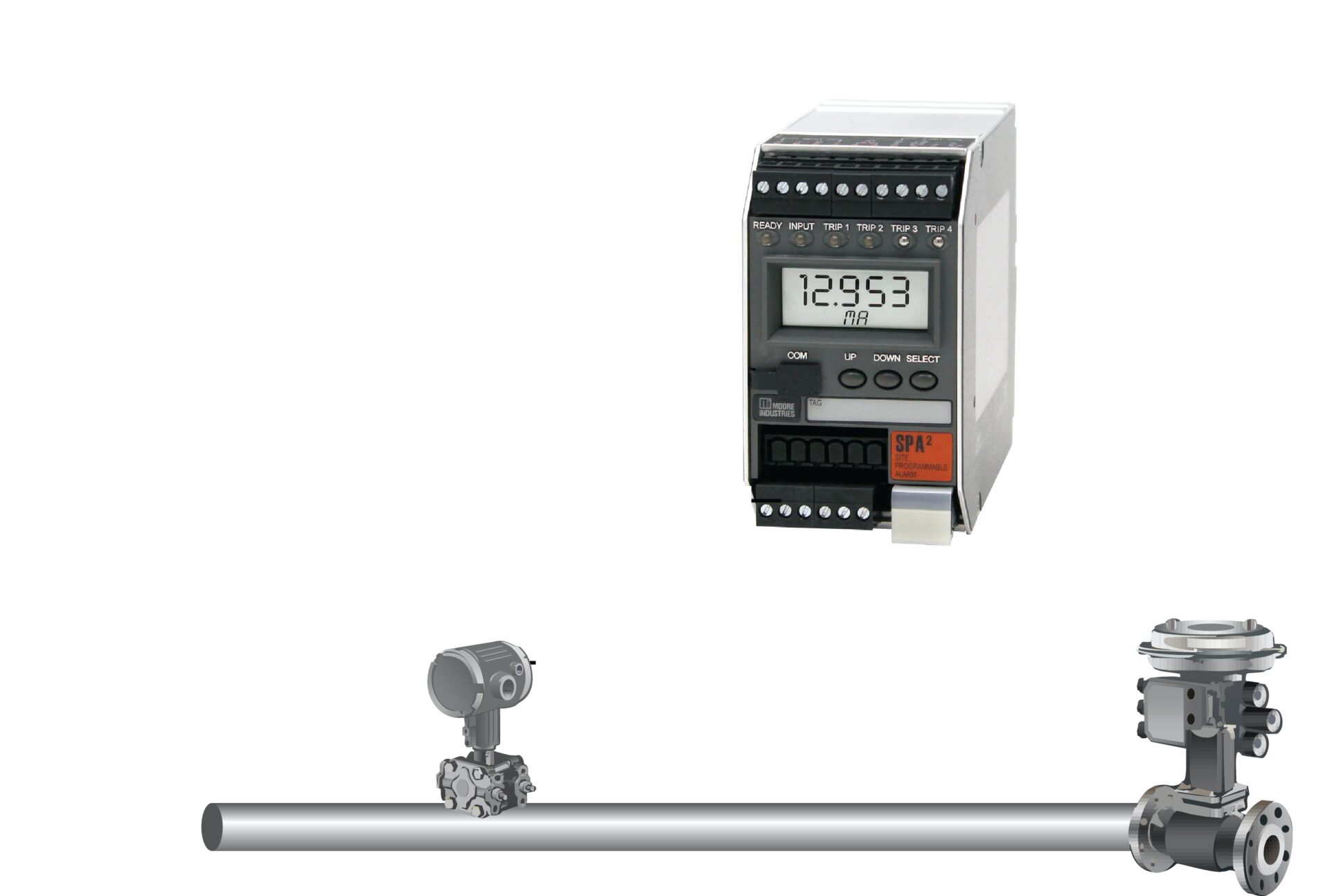 High pressure natural Gas pipelines criss-cross every continent, and many countries. The United States alone has more than 200 existing natural gas pipeline systems, which together form a network of nearly 500,000 km of gas transmission1.
These pipelines need to mitigate the risk of explosion due to pipeline ruptures. There are several possible causes of failure. External interference is historically the main cause of loss of gas and accounts for about 40% of all incidents leading to a release of gas.  Corrosion accounts for up to 15% of all historical incidents, and material failure/construction defect is known to account for up to 15% of all incidents2.
Automatic protection systems are employed to close valves and prevent the release of gas in the event of a pipeline break. These systems are critical to the safe, economic operation of the pipelines.  A proven reliable method to identify a pipeline break is to detect the "abnormal" value of the rate of pressure drop (DP/DT) relative to values established during the normal operation of the pipeline. An alarm trip is used to monitor these conditions and alert the control system when set parameters have been exceeded.
The Moore Industries SPA2 Alarm Trip continuously monitors pipeline pressure dynamics to provide early detection of pipeline pressure changes. The alarm trip can be used to provide operator warnings or initiate valve execution. Closure of the Main Line Valve on either side of the leak can be triggered automatically by an excessive sustained sudden drop inline pressure.  These systems, used in conjunction with other devices and systems, can mitigate a rupture.  The SCADA system, which includes telemetered data from the valve stations, keeps the operator informed of abnormal events giving him the option to take further action.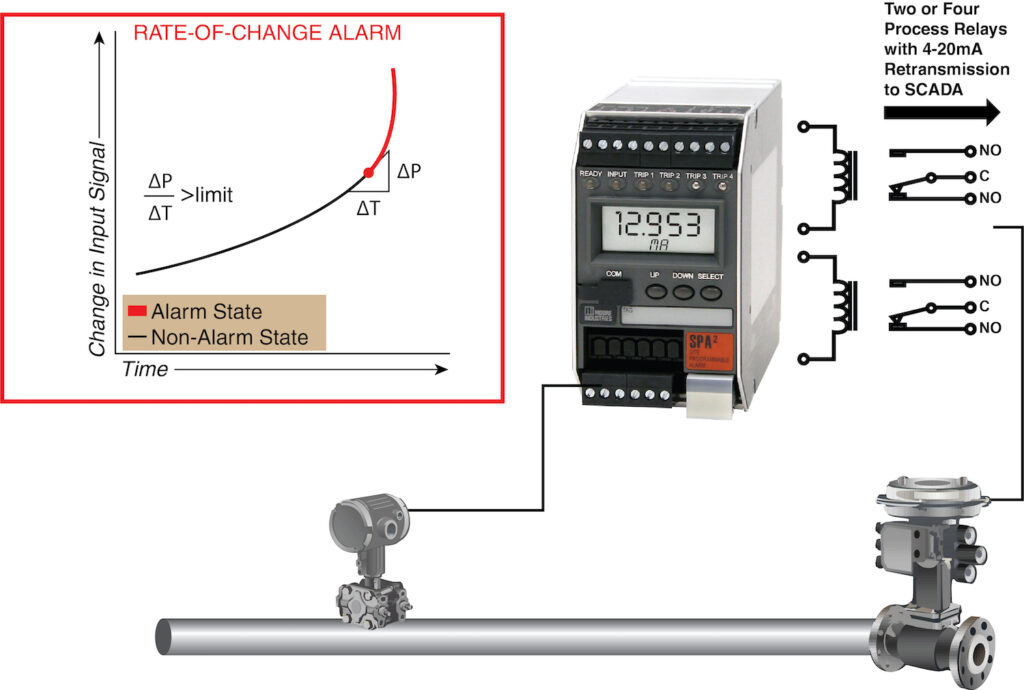 Key attributes:
Rate-of-Change alarming and absolute pressure alarming can be combined in a single unit
Up to four SPDT relays rated at 5A 250VAC/24VDC
Suited for installation in Class I Div 2/Zone 2 locations
References:
1.United States Studies Centre, It Doesn't Have To Be This Way.
https://www.ussc.edu.au/analysis/australias-energy-crisis-americas-energy-surplus
2.APA, PRELIMINARY HAZARD ANALYSIS OF THE NATURAL GAS DELIVERY, P.27
https://www.apa.com.au/media/175530/ywl%20preliminary%20hazard%20analysis.pdf
For more information about the SPA2, visit the catalog https://www.miinet.com/?page=search&cdskeys=SPA2, or download the data sheet https://www.miinet.com/images/pdf/datasheets/SPA2_Datasheet_Moore_Industries.pdf .
This article is published by
Since 1968, Moore Industries has been proudly serving process manufacturing businesses and fortune 500 companies in oil, gas, mining, chemical, power generation, water/waste water treatment, pharmaceutical, food, beverage, Mr Mooreconsumer packaged goods, semiconductor, and biotechnology industries. Moore Industries was founded by Leonard W. Moore with ...