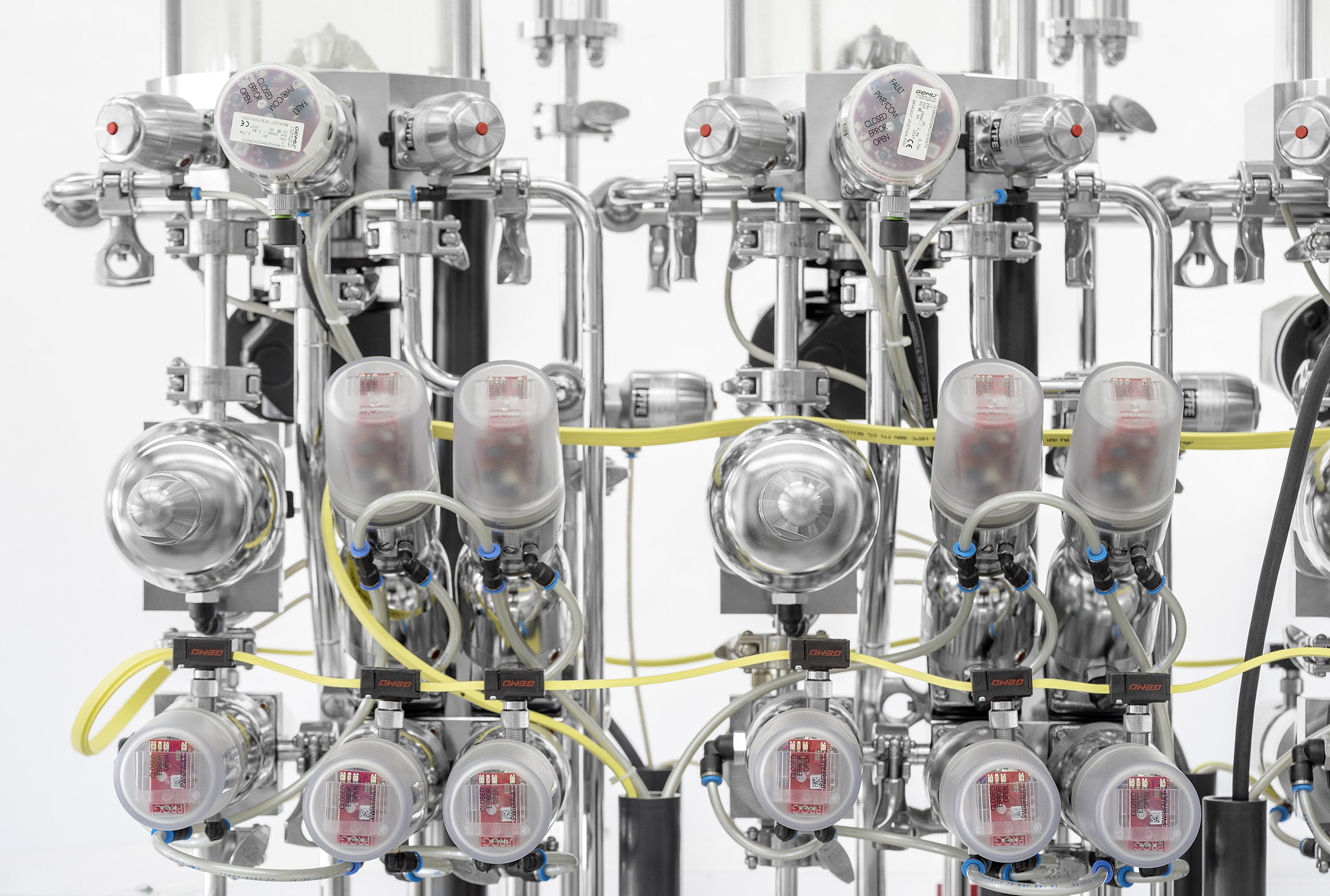 The GEMÜ 4242 combi switchbox is designed for the most varied industrial working environments and all common process landscapes.
These also include special requirements for areas of application in explosion protection such as ATEX, IECEx and NEC, for which the GEMÜ 4242 combi switchbox has the corresponding approvals.
In addition, the GEMÜ 4242 combi switchbox covers the most varied electrical connection scenarios. This includes communication via IO-Link as well as integration in modern fieldbus systems such as AS-Interface or DeviceNet. Backward compatibility is guaranteed; and the integration option with various AS-Interface profiles also enables retrofitting of older plants.
The GEMÜ 4242 combi switchbox is systematically designed for user friendliness. Microprocessor controlled functions and intelligent and user-friendly programme routines facilitate easy commissioning and service of the valves.
With the ATEX approval of the GEMÜ 4242 combi switchbox, GEMÜ is expanding its offer for use in explosive areas in a wide range of industrial operating environments and process landscapes.
This article is published by
The GEMÜ Group is a leading manufacturer of valves, measurement and control systems for liquids, vapours and gases. GEMÜ is a global market leader when it comes to solutions for sterile applications. This globally focused independent family-owned enterprise was founded in 1964 by Fritz Müller and has become one of the top choices globally for ...