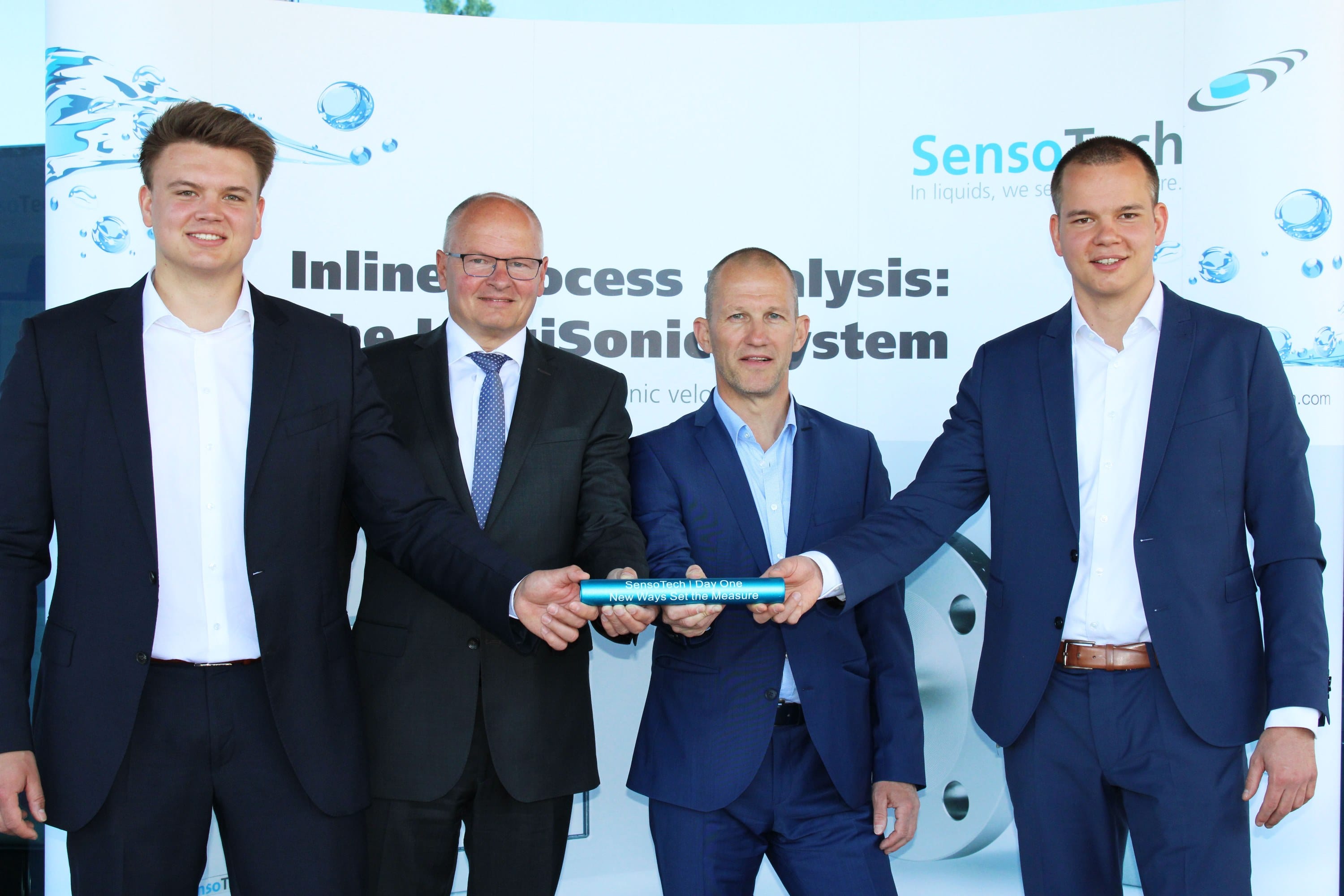 Under the banner "Day One: New Ways Set the Measure" the previous management of the SensoTech GmbH changed. Robert Benecke and Hannes Benecke are the new managing directors with immediate effect and supersede Dr. Ingo Benecke and Mathias Bode after 30 years.
The sons of Dr. Benecke are looking forward to the new challenges and tasks: "In a way, we grew up in the company and know many employees for a very long time. SensoTech GmbH has very well-functioning structures and we look forward to further developing the company. We would like to thank the previous managing directors for their trust and look forward to the new tasks." The objectives of the new management are the further development of the individual company divisions and the expansion of the international sales network. In this way, the successful course of the past years is to be further pushed.
SensoTech GmbH was founded by Dr. Ingo Benecke and Mathias Bode and since then, has been developing and producing sonic velocity measuring instruments for liquid analysis. Today the products can be found in numerous industrial plants around the globe. The development into a solid, international company always brought new challenges.
"We would like to thank our employees, customers and business partners for the good, long-term cooperation. We had both good time and difficult. But even the difficult times were mastered through active commitment. With the handover to Robert and Hannes Benecke, we are banking on the future. The new management will tackle the tasks ahead with high motivation and determination and further develop SensoTech GmbH. We are convinced of this," say the two founders.
This article is published by
Manufactured in Germany, the main principle of our innovative systems is to measure ultrasonic velocity and density in continuous processes. We have perfected this method into an extremely precise and remarkably user-friendly sensor technology. As well as the measurement of concentration and density, typical applications include phase interface ...