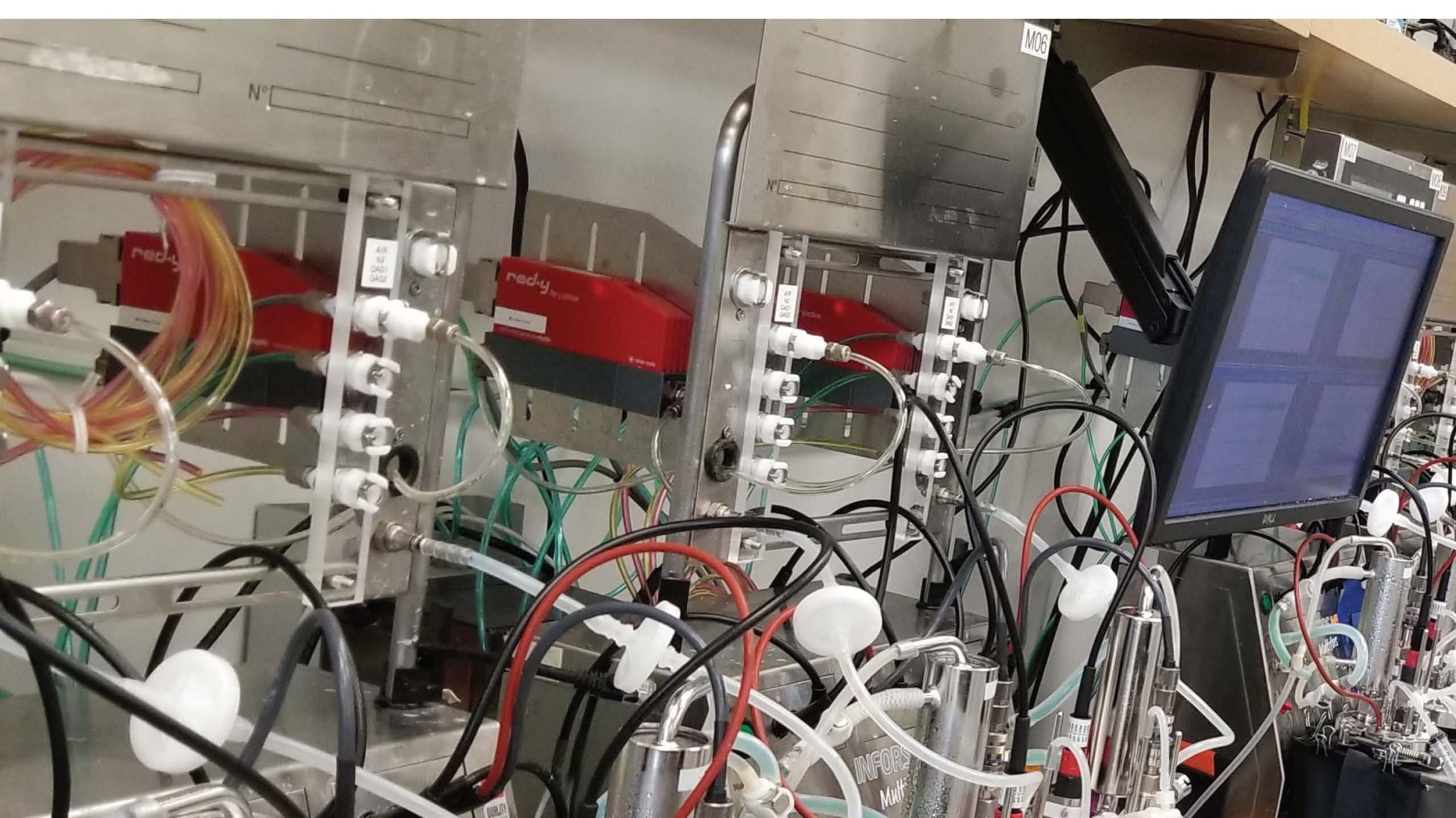 A biotech company producing highly nutritious, all-wild algae replaced inaccurate sight meters with Vogtlin red-y smart High-Precision Thermal Mass Flow Meters and Mass Flow Controllers to more accurately monitor gas flow within the very sensitive bioreactor process that cultures the algae.
As biotechnology is a sensitive science, small differences in process conditions make a substantial difference in results.
Sight glass meters were susceptible to temperature and pressure deviations, resulting in value variations by 10% or more. The red-y smart Thermal Mass Flow Meters and Controllers offered a highly reliable and automated solution for CO2 onboard totalizing and flowrate indication to support greater process results. With repeatability of less than 0.2%, the Vogtlin Thermal Mass Flow Meters and Controllers ensure the same value every time gas is added to the bioreactor process.
By providing an electronic output, the red-y smart Thermal Mass Flow Meters and Controllers eliminate the need for operators to manually read meters. Automating processes is critical to modern biotechnology research to reduce error and costs while providing faster results. Other capabilities of the Thermal Mass Flow Meters and Controllers include onboard totalizing, flowrate indication as well as the ability to adjust the flow on the fly to accommodate process variables.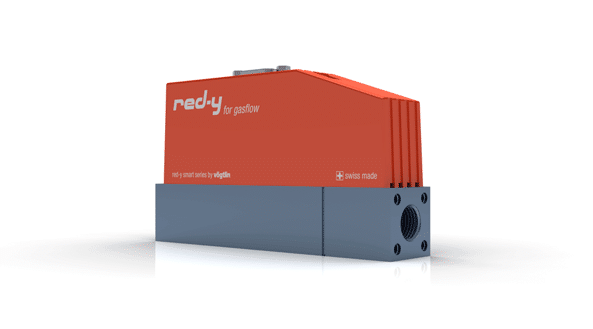 Utilizing MEMS sensor technology, Vogtlin meters and controllers are extremely fast, accurate, and highly repeatable, making them ideal flow devices for any bioreactor process. The Vogtlin mass flow instruments guarantee flexibility with:
Turndown of over 1:100 (large turndown helps cover huge gas mix ranges with fewer mass flow controllers and simplifies systems and reduces costs)
Up to 10 different programmed gases in every mass flow meter
Strong valve that handles a range of inlet and outlet pressures
This article is published by
We are Vögtlin Instruments GmbH, your partner for intelligent and innovative gas flow measurement and control instrumentation. High-quality products, professional advice, the personal commitment of the team and a stimulating partnership to our sales partner and customers are the key elements of our global success.
Swiss Quality Manufacturing
Vögtlin ...