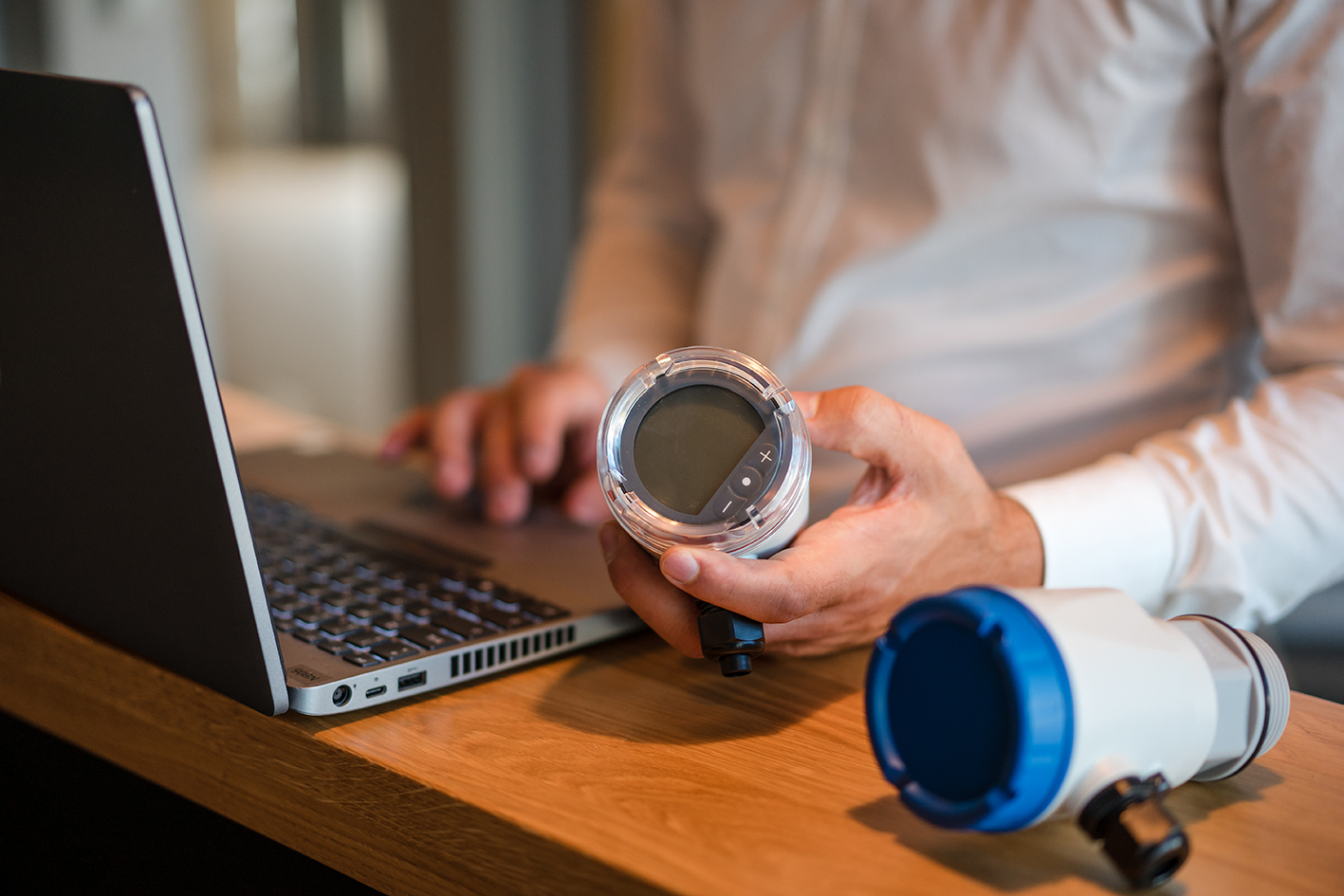 The UWT portfolio of free radiating/non-contact radar devices has been expanded to add to the guided wave radar sensor series.
The extension of the non-contact radar series NivoRadar® for continuous level measurement is equipped with 80 GHz FMCW technology and a very narrow beam angle. This high-frequency signal is emitted in a sawtooth wave format, reflected by the medium, and received again by the sensor. The frequency difference, which is directly proportional to the distance, is then further processed and the output is produced as a level signal.
Responsive measurement of solids and liquids
Thanks to the high degree of protection, the NivoRadar® NR 4 is particularly suitable for bulk goods applications. Installation is possible in storage, process, and IBC tanks as well as freestanding heaps of material. It measures the lightest and heaviest bulk materials in all industries such as powder, building materials, chemicals, wood or food. Reliable measurement results are achieved even with a steep angled cone. Optimized sensor material and a robust design ensure durability even under harsh environmental conditions. With its 1″ process connection made of high-quality PVDF synthetics, the NR 4 is extremely compact and offers the right solution for: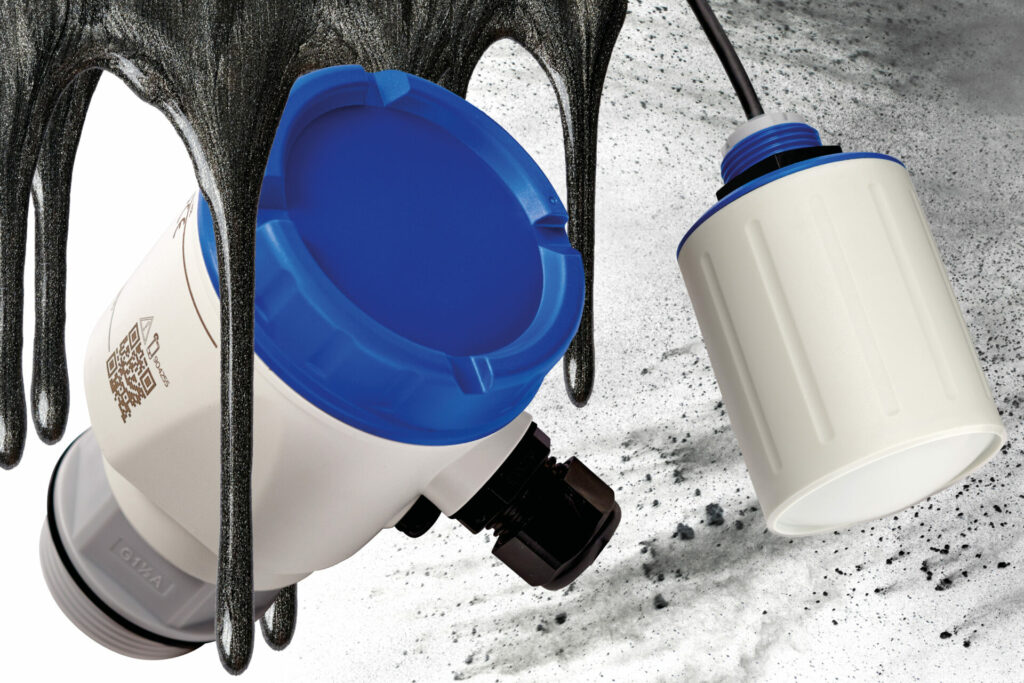 Dusty process environments
Condensation and intense caking
Narrow, medium-sized silo containers up to 30 meters
Versatile flange mounting
Aggressive materials
Potentially explosive areas
As a counterpart to the radar of the bulk good, the NivoRadar® NR 7 has been designed for processes in the liquid sector and, due to its design, is particularly suitable for acids and alkalis. It is also possible for measurements to be taken through the tank lid of plastic containers. Thanks to its compact design with 1 ½" connection thread and intrinsically safe electronics, the sensor can be used for a wide range of applications. In this way, precise measurement results are achieved even in small containers. Resistant and robust synthetic materials guarantee long-term use, even in aggressive media. The NR 7 radar sensor also has a flush antenna and potted electronics. It is the right measurement solution for:
Highly viscous liquids
Strong caking
Steam, outgassing and condensate
Process and storage tanks up to 15 meters
Moving surfaces
Aggressive media
Potentially explosive areas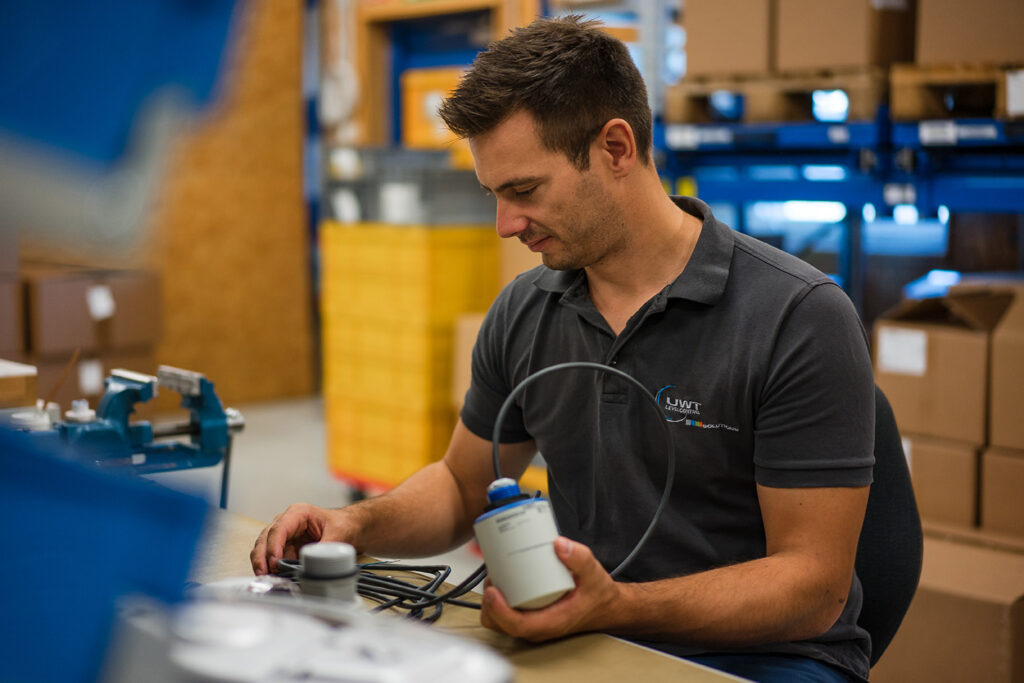 User-friendly all-rounder
The NivoRadar® sensors are the latest level of non-contact measurement detection systems for solids and liquids. They are internationally certified and are also suitable for use in hygiene processes. The devices work with high measurement accuracy and short response times, without blocking distances in the upper range. The two-wire radars are equipped with extra small process connections and very high levels of sensitivity (DK value ≥ 1.1). A wide range of mounting accessories and flexible temperature solutions enable this compact measurement technology to be installed in a wide range of industrial applications. Configuration is quick and easy using the UWT LevelApp. The sensor values ​​can be set or read directly on the device via the optional LED display. They work with a very high level of process intelligence and have a quick-start wizard. The aim in designing this particular device was to create maximum customer-friendly conditions with extremely simple handling.
This article is published by
Solution partner for level measurement since 1977 with comprehensive expertise in all industries and process applications. UWT is a medium-sized German family owned business and has become one of the world's leading experts in the field of level measurement technology offering innovative sensors for continuous and point level measurement in any ...