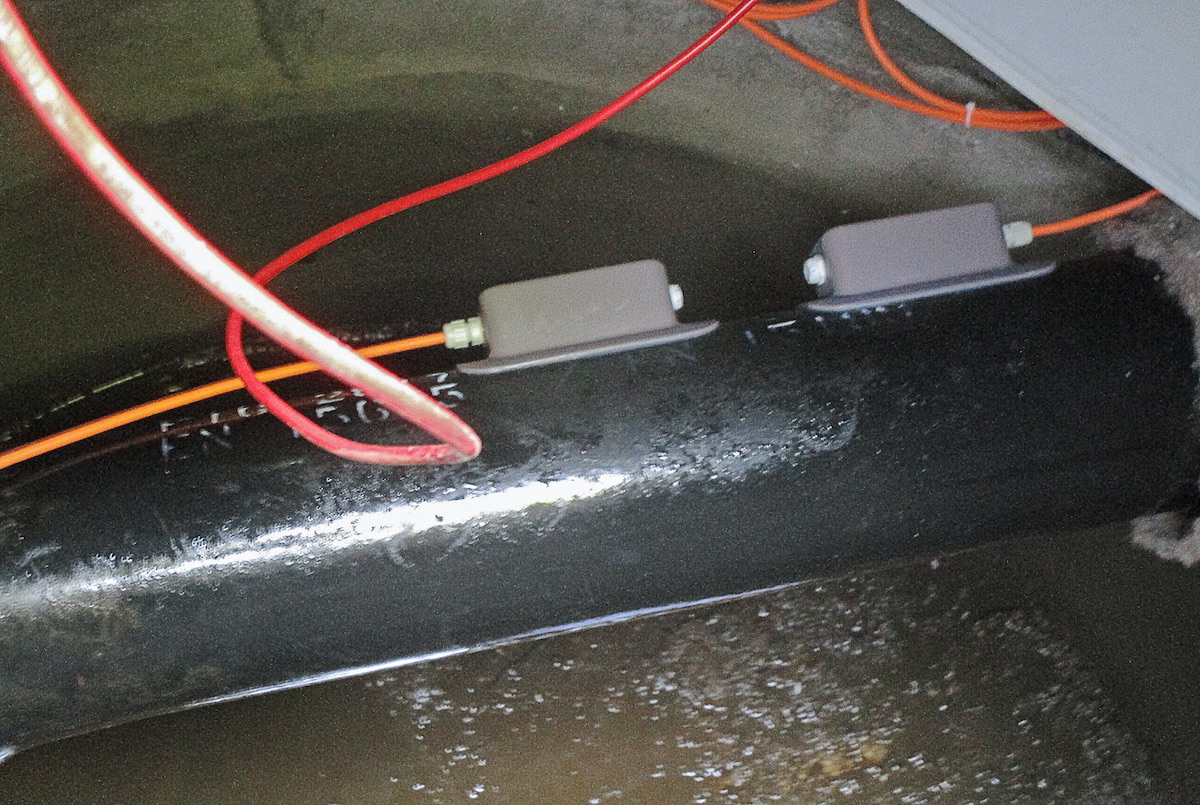 For individual customer needs Rittmeyer has developed special protection covers for clamp-on sensors, which are exposed to harsh environmental conditions.
The covers are glued to the pipe, but can be removed very easily for maintenance purposes, thanks to the removable sealing.
The covers are produced with 3D-printing. The printed pieces are then refined with special protective coatings in order to withstand the harsh environmental and chemical conditions. In the figure below, the customer had the situation that the measurement was installed in a sewer directly below the street level. During wintertime, aggressive salt-water regularly splashes all over the clamp-on measurements. Even with IP68 protection, this could damage the standard sensors and cable connections as salt-water is much more corrosive. The custom designed protective cover consists of an extra resistant plastic structure. With this, the sensors and the coupling gel between sensors and pipe surface are also protected against temporary flooding.

A further advantage of the 3D printing process is the cost-effective adaptation of the protective covers to specific requirements such as different pipe diameters
This article is published by
Decades of experience, technical expertise, passion, know-how, and skills we continue to expand and are happy to share – that is why our customers in the water and energy supply, wastewater management and hydro-power sector can rely on us at all times. We are proud to offer dependable and valued process control and automation systems, instrumentation ...