Under the main idea "Fit for Liquids" UWT decided after 40 years of experience in the field of bulk solids to be ready to head for new shores with a brand new product series in the field of liquids measurement. The new capacitance measuring sensors for continuous and point level detection will be introduced beginning 2019 and will offer new options on the international markets.
Ready to head for new shores with continuous and point level detection in liquids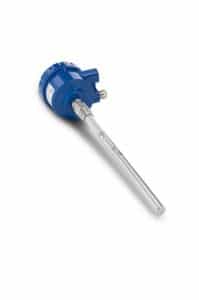 With the new UWT Liquid level detection range, accuracy and repeatability are the prominent features. The UWT sensors work with the combination of the Capacitive measuring principal and the change in frequency of the sensor which has a far greater switching accuracy than just the capacitance when the probes are submersed in liquid.
This allows the probe to also be highly accurate when it comes to viscous media like syrup or honey as the sticky build up on the probe does not affect the switching output signal. This insures the best possible dry run detection of any system.
Another advantage is the ability to measure interface between liquids – water and oil, foam and beer – with high repeatability and accuracy.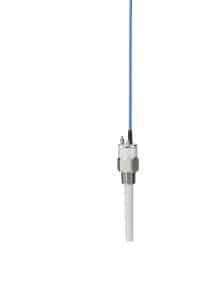 All devices are equipped with potted electronics and work with the unique "Inverse Frequency Shift" technology. They provide a robust, certified construction and offer suitable solutions for a wide variety of liquids, pastes and foams – weather to be used for aggressive chemical applications within the demanding food industry or in wastewater handling.
Through a variety of metal rope, cable, rod and pipe extensions the units can be easily adjusted to single conditions of the process vessel.
Thanks to the integrated "Tip Sensitivity" technology the Capanivo® range with the CN 7 and CN 8 level detectors guarantees high reliability for products that cause caking. A very compact design for limited space includes the Capanivo® 7000, available as enclosure or integral cable version as well as synthetic model. The Capanivo® 8000 on the other hand is a universally applicable all-round talent due to its range of process connections, hygienic versions and the high safety standard. UWT has expanded the RF limit switch line with the very robust RFnivo® 8000 that includes a high-temperature version for a wide temperature range from -40°C to +400°C and pressure resistance up to 35bar. The PFA isolation ensures high degree of chemical resistance.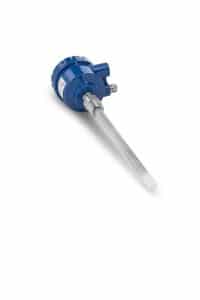 The NivoCapa® 8000 measures the continuous level in conductive and non-conductive materials with pinpoint accuracy. At the same time the LCD display with control buttons and diagnostic function make the level sensor very user-friendly.
The integrated "Active Shield" technology of the RF and NC devices ensures precise measuring results even when detecting media that tend to stick to the probe.
Now the focus is on new projects and the successful implementation of the new measurement technology in material manufacturing processes and silo plants.