The new U5098 ultrasonic sensors provide non-contact continuous level measurement of challenging medias such as sticky, semi-solid, corrosive, and viscous fluids, slurries and even some solids.
The U5098 line of sensors can be used indoors or outdoors, are low maintenance and can be cost-effective in difficult applications.
U5098 Ultrasonic Sensor Features:
Sensing ranges up to 32 feet for commercial, light industrial applications
Various input power options: 120, 240 and 22 – 27 VAC, and 20 – 30 VDC
Can be combined with Madison panel meters for a readily available way to read the 4-20mA output
2 programmable relays capable of 3 amps each for switching controllers, valves, small pumps, etc.
Bench-or field-calibrated through a push button on the sensor or communications with a PC for calibration on the spot or remotely
Temperature-compensated signal for improved accuracy
These sensors are particularly well suited for demanding applications such as: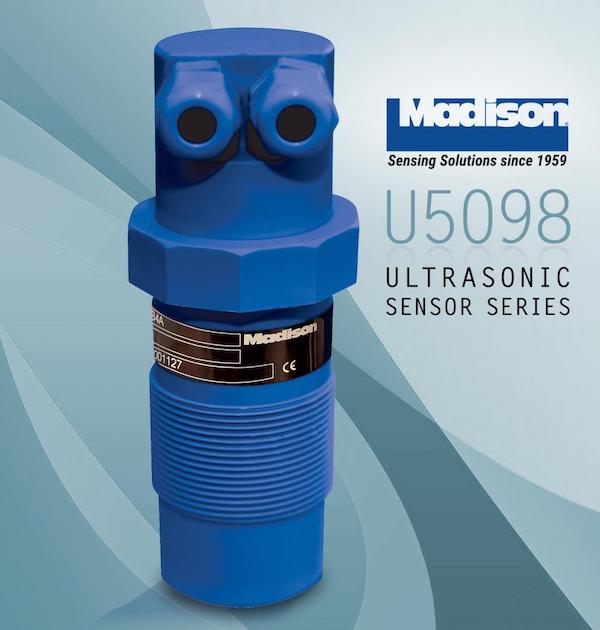 Water and wastewater
Fuel/oil measurement
Storage and dispensing silos
Tanks with heavy agitation
Food and beverage processing
Energy
This article is published by
At Madison Company, we support our customer's efforts by employing our capabilities, experience, and application know-how to provide the best solutions. We strive to be a preferred global source for sensors and control technology. We follow through with fast time to market, reliable quality and delivery, and outstanding service. Our success in ...