In the pharmaceutical and biotechnology industries, strict hygienic requirements of the facility conditions is essential to preventing product contamination. As important as hygiene is, monitoring and control of the process conditions is also crucial for ensuring the product integrity, and maximizing the profits of the manufactures by reducing downtime.
The production facilities in pharmaceutical manufacturing begins with storage area of the ingredients and ultra-pure water in very hygienic storage tanks, which requires reliable pressure and level measurement using instruments which is compliant to the hygienic standards. As it moves further upstream, the processes get more complex from the solvent preparation to controlled fermentation processes in bioreactors, with very strict monitoring and control of the environment within, which also involves very accurate pressure and temperature measurement. The next steps are the separation or recovery of the product, which also involves sophisticated machines like centrifuges, cell disrupters and filtration units. Further downstream, the clarification, purification, polishing and formulation are carried out, before it moves into packing.

Ointments are prepared in batching tanks after processing in bioreactors. The tanks and bioreactors are required to be cleaned and sterilized at high temperatures after the production of each batch. The measurement instruments used should also be suitable for these processes. Tablet and capsule production involves processes like granulation, fluid bed drying, compaction and coating, where the monitoring and control of the machine variables are as important as that of the medium or the product. Filling, bottling or packaging are mostly fully automated processes, to enable mass production. In automated machines, accurate measurement and fast, undisrupted communication of the measured variables is crucial for its performance.
Many pharmaceutical and biotechnology companies also utilize cleanrooms when developing and manufacturing their products to protect the health and well-being of consumers, which requires accurate measurement and control of very low differential pressure values to keep contaminating medium from not entering the room.

An integral part of all pharmaceutical and manufacturing processes is also Cleaning in Place (CIP) of the process equipment, tanks and pipes with alkali, acidic solution and hot water over a period of time after each batch and Sterilization in Place (SIP) using steam. The CIP and SIP has separate system with its own process steps in pharmaceutical manufacturing.
The pressure and temperature measurement in pharmaceutical manufacturing is present in simple storage tanks to more complex applications like pressurized tanks, bioreactors, agitator tanks, filtration processes and fully automated packaging machines, which includes simple pressure and temperature indication instruments, sensors for automated production and smart devices using digital communication.

Ashcroft Instruments Gmbh offers a diverse range of the most reliable pressure and temperature measurement instruments in the world, that are compliant to the hygienic standard required in these applications, ensuring protection, safety, quality and reliability. Please refer to our Hygienic Applications catalogue for an overview of these products.
If you have a cleanroom at you production facility, please find products suitable to your requirements in our catalogue for Cleanroom-Monitoring.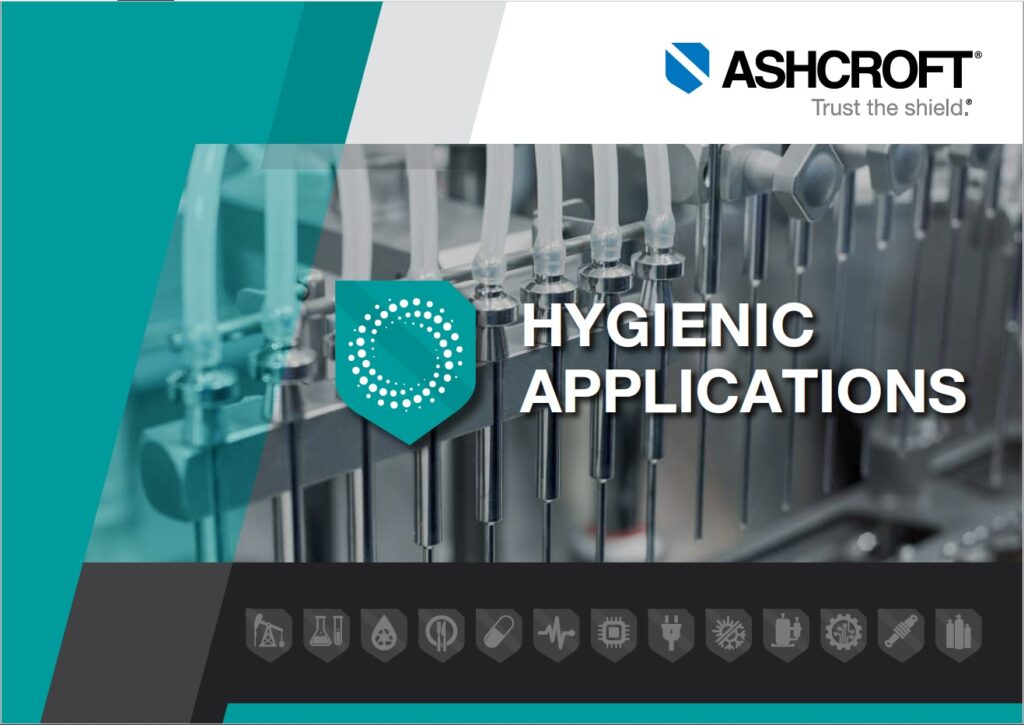 For a closer look into to our product offerings for automated production lines, please check out our Pressure Transmitter, OEM Pressure Transducers, OEM Temperature sensors catalogues.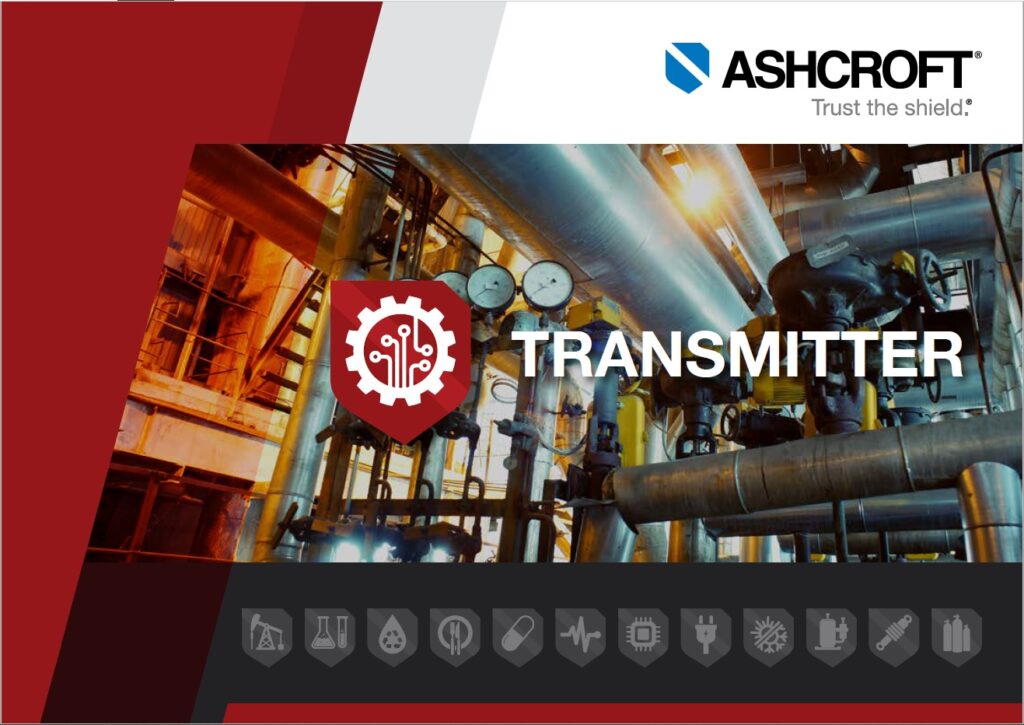 We have spent years developing our devices to be the best for your process. We understand how important it is to get the right instrumentation. We are there with you at each step.
This article is published by
ASHCROFT is worldwide maunufacture of pressure and temperature measuring instruments.
DEVELOPMENT OUT OF TRADITION
When Edward Ashcroft founded our company in 1852, it was his mission to develop and protect the steam-powered industry and its workers by using more sophisticated and reliable Instruments. Times have changed, but not our mission. ...