Ashcroft´s IIoT solution – AIRCOM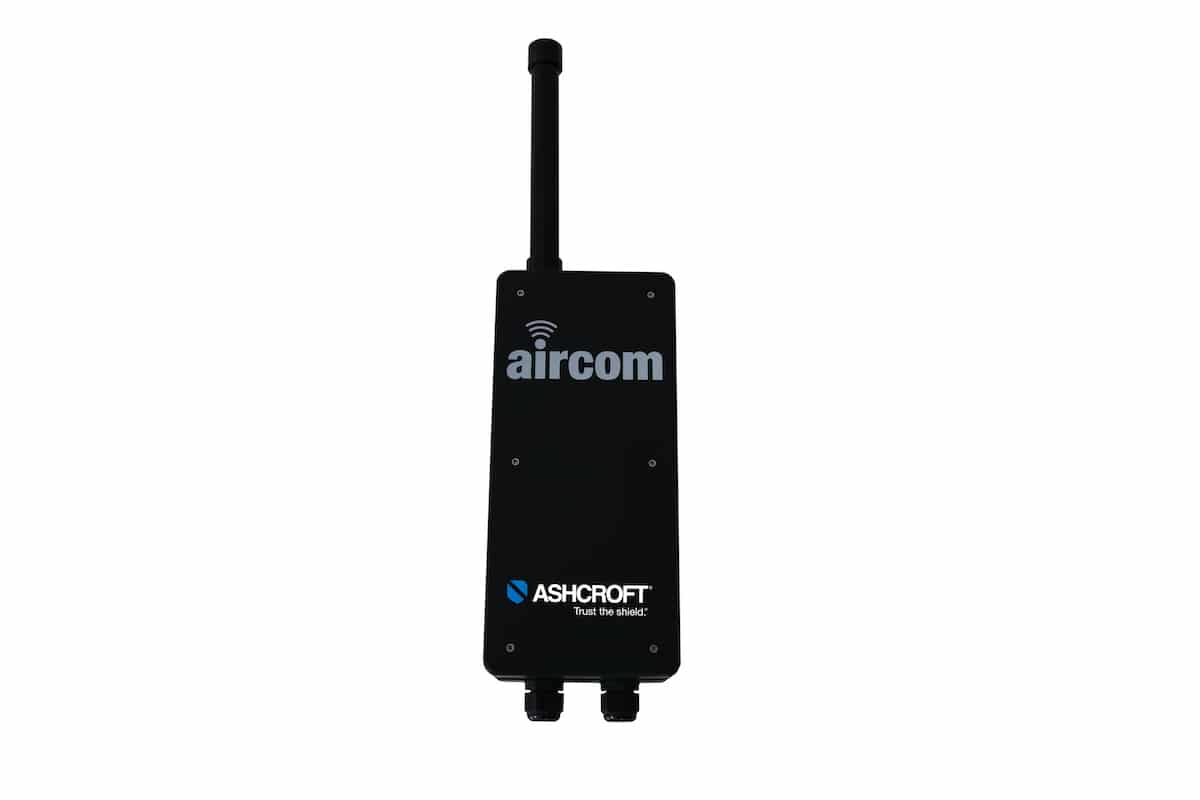 Ashroft introduces the AIRCOM™, a digitisation product solution specifically designed for process industry.
The Ashcroft AIRCOM™ is a self-contained, battery-powered communication system capable of collecting data from up to eight different measuring instruments (manufacturer-independent) and transmitting this information wirelessly via LoRaWAN. The powerful battery powers both the AIRCOM and the connected measuring instruments.
With its microprocessor, it can act as a data logger, remote control terminal (RTU) or control unit to fulfil the role of any monitoring and control application.
With its II 1G EX IA IIC T4 GA approval and IP65 housing, the unit is designed to withstand the harshest environments and is able to securely transmit data from the plant to any control centre worldwide.
The AIRCOM™ offers transmission technology that can operate at a distance of 40km with military grade encryption completely independent of GSM and without power at the point of measurement.
With a Bluetooth app, the Ashcroft AIRCOM™ is easy to install and configure.
The device gives users in the process industry confidence that all critical data are being monitored safely and accurately, ensuring successful production operations.
The manufacturer-independent system configuration of the AIRCOM™ ensures maximum flexibility when designing new or revitalising existing processes and applications.
This makes AIRCOM™ an absolute novelty and Ashcroft's solution to the requirements of the digitalisation of the process industry.
This article is published by
ASHCROFT is worldwide maunufacture of pressure and temperature measuring instruments.
DEVELOPMENT OUT OF TRADITION
When Edward Ashcroft founded our company in 1852, it was his mission to develop and protect the steam-powered industry and its workers by using more sophisticated and reliable Instruments. Times have changed, but not our mission. ...