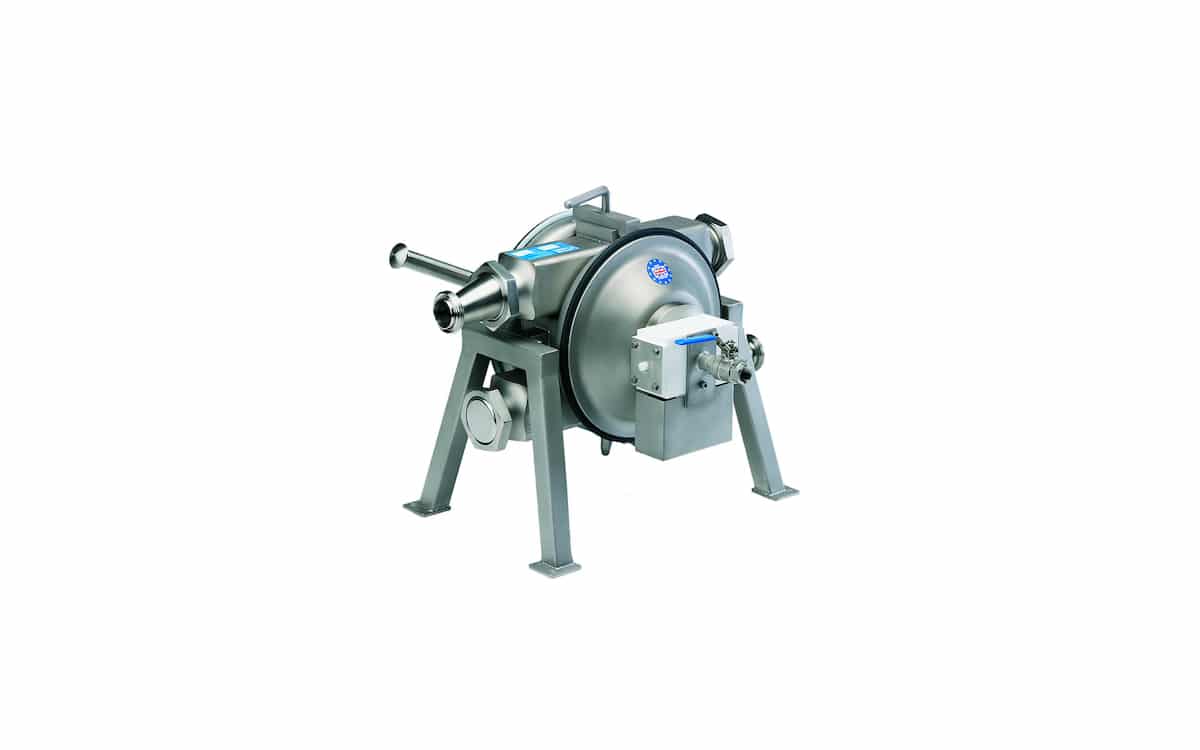 Uk Based ready made salad manufacturer were having problems pumping their mayonnaise and after trying both Progressing Cavity and Air Operated Stick pumps they turned to Flotronic who solved their problem by supplying one of their Good Food Pumps.
The Mayonnaise is transferred using a 2″ Hi Flo Good Food Pump in 316 stainless steel with virgin PTFE diaphragms and stainless steel balls.
The product is transferred from a Pallecon with a flooded suction and pumped 3 metres head to the filling machine where it is dispensed into sachets. The pump transfers 10kg/min of mayonnaise with a viscosity between 25,000 – 35,000 centipoise at 3-5 ̊C through 11⁄2″ pipework.

One Tonne per day of mayonnaise is handled and the pump is cleaned at the end of each day with a detergent wash, followed by a sanitizer, then once a week is stripped for inspection.
Customer had previously tried progressing cavity pumps but found they could not suck very well and were prone to damage if run dry. The air stick pumps, which they tried, were very slow and a "nightmare to clean" stated the Engineering Manager.
"We much prefer the Flotronic pumps as they are so much easier to strip, are tolerant to dry running and the mayonnaise pump has been very reliable; we are still using the original set of diaphragms".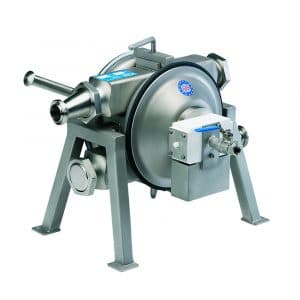 The Good Food pump is designed for either quick strip or CIP (Clean-In-Place) applications where hygienic design is critical. Manufactured from either 304 or 316 Stainless Steel with virgin PTFE elastomers, with flowrates up to 600 litres/minute and temperatures up to 120C they are ideal for handling shear sensitive and delicate products with minimal damage.
Since installing the first mayonnaise pump, they have bought five more FPL "One Nut" pumps for use in their sauces production area.
PROCESS DETAILS
Mayonnaise
10kg/min
Viscosity between 25,000 & 35,000 cps
Temperature 3-5 C PUMP DETAILS
PUMP DETAILS
2″ Hi Flo Good Food Pump
316 Stainless Steel
PTFE elastomers
Stainless Steel balls
This article is published by
Flotronic Pumps is the only British-owned specialist manufacturer of air operated diaphragm pumps. Founded in 1981 and based in Bolney, West Sussex, Flotronic is famous for its development of a unique 'One Nut' pump design, which allows swift disassembly without disconnecting the pump from the process pipework. Flotronic's concentration on ...