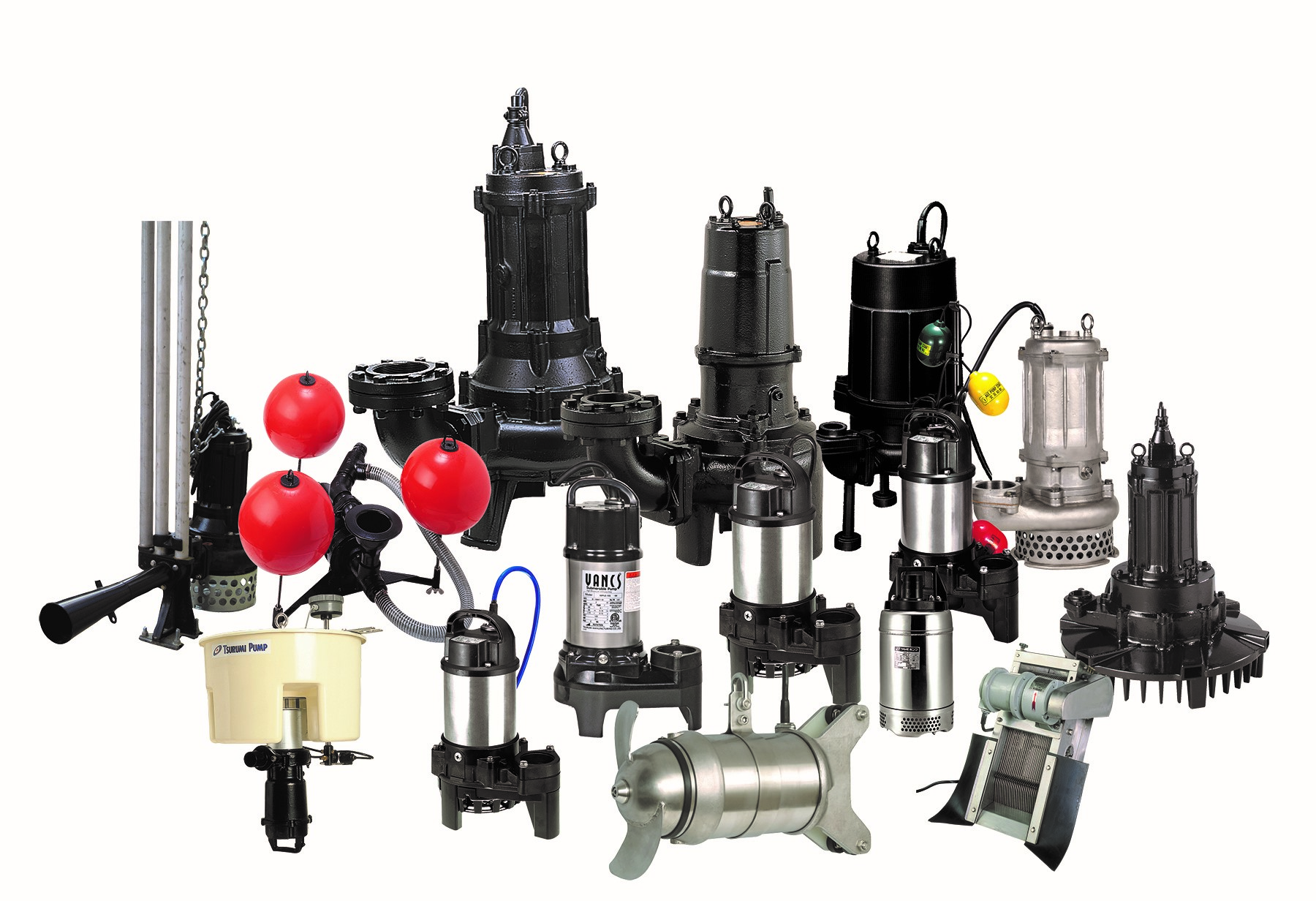 Tsurumi Pump will showcase multiple product lines to attendees of this year's WEFTEC conference, which runs from Sept. 21 to 25 at McCormick Place in Chicago.
Tsurumi will highlight its process equipment and feature its sewage and wastewater pump line at booth 3931 in the main exhibition hall. Tsurumi Pump will have technical experts on hand to answer any questions and displays will demonstrate the performance of its latest equipment. 
Tsurumi Pump's sewage and wastewater pumps are built to handle the toughest jobs in all conditions. At WEFTEC, it will be demonstrating its C series cutter pump, which is designed for applications where hard-to-manage debris is mixed with the water. One benefit of the line is that through the use of an adapter, the pumps are compatible with many existing guide-rail systems, which makes pump replacement quick and easy, saving customers time and money on entire rail systems. Pumps showcased at this year's event include: 
C series Cutter Pump: Tsurumi's flagship non-clog sewage and wastewater pump utilizes a tungsten carbide cutter attached to its impeller, and a serrated high chrome cutter plate to cut materials and provide clog-free pumping.
Cutaway of B: non-clog submersible sewage and wastewater pump
LB: portable slim-line dewatering pump; fits into an 8" pipe
HS: portable trash pump designed to pump water containing sand, solids, and debris with minimal wear and clogging
PU: lightweight, low cost corrosion resistant submersible sewage and wastewater pump
UT/UTZ: economical single phase full vortex-impeller submersible sewage and wastewater pump
Cutaway of KRS Agitator Pump: high volume agitator pump designed for pumping sludge and slurry
"Our pumps are manufactured to be of the highest quality," said Glenn Wieczorek, managing director of Tsurumi Pump, America. "This line of equipment is very durable and built to handle tough working conditions. It has a reputation for its reliability within the industry." 
Tsurumi's process equipment is durable enough to handle nearly any job and can be deployed across a number of industries, including for wastewater, chemical processing or food processing applications, among other applications. One of the key features of Tsurumi's process equipment is that it works in conjunction with the pumps. The process equipment is especially beneficial to engineers and operators who are challenged with recycling and preserving the water supply. Among this year's highlights are:
MR Submersible Mixer
TRN: Submersible Aerator/Mixer, for high oxygen transfer efficiency and mixing
KE (front), KM (rear): Bar Screens, which removes solids from wastewater for small plant inflows
BER: Submersible Ejector/Mixer, for oxygen transfer and mixing
FSP: Scum Skimmer, which removes floating oils and grease solids
FHP: Decanting Unit
"The process equipment enables us to be a one-stop-shop for customers where they can get all of their pump needs in one place," Wieczorek said. "The process equipment has a wide variety of uses across a range of industries, and we know this line is one of the best on the market today. WEFTEC attendees will get to see this firsthand."
This article is published by
Tsurumi introduced its overseas strategy in the 1960s. Our technical capabilities gained recognition first Asia in the 1970s and then in the United States and Europe in the 1980s. Following these initial successes, we sought to accelerate the overseas strategy through our International Sales Division. Remarkable successes in fields including construction, ...