Tsurumi will also feature its robust sewage and wastewater pump lines, along with its wide range of process equipment.
The company will have several demos in tanks and short videos explaining how its distinctive products work.
Visitors to Tsurumi's booth (#3429 at Hall E) will learn they can order tailor-made AVANTTM pumps from the factory, configured to match specific job site demands.
The company will highlight its newer line of specifiable, explosion-proof pumps, the AVANTTM MQ Series, designed to handle a wide range of applications with multiple options for impellers and mounting configurations, among several other product lines.
Glenn Wieczorek, Tsurumi America's managing director-president, said WEFTEC is an opportunity for Tsurumi to display its comprehensive approach to wastewater management.
"We offer a holistic look at handling and treating wastewater. We're a bit unique compared to a lot of other companies in that we not only offer the pumps, but we also provide a wide range of processing equipment for aeration, decanting, mixing equipment, and even dehydrators," Wieczorek said. "We're excited about always adding new products to our lines, such as our AVANTTM Series, and together they speak to Tsurumi's nearly 100 years of experience in manufacturing high-quality pumps."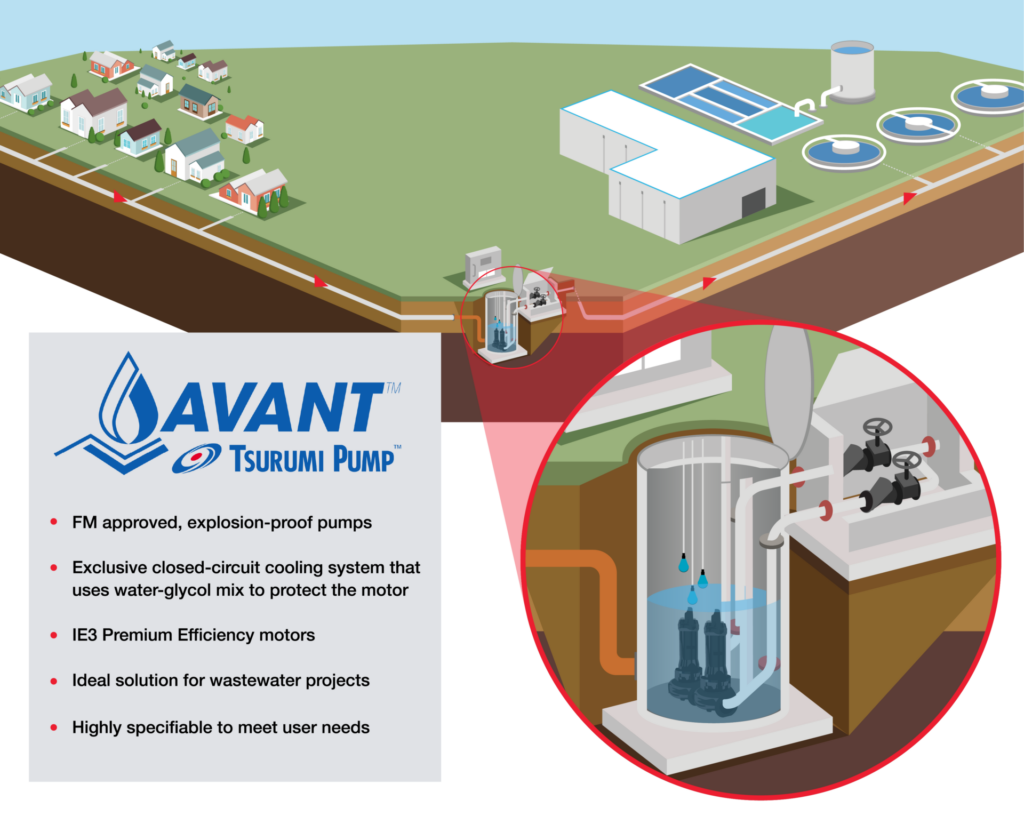 Tsurumi's sewage and wastewater pumps are built to handle the toughest jobs in a variety of applications. At WEFTEC, they will demonstrate its C Series Cutter Pump, designed for applications where hard-to-manage debris is mixed with the water. This is the company's non-clog sewage and wastewater pump that is equipped with a tungsten carbide cutter designed into its impeller, working in conjunction with a serrated high-chrome cutter plate to slice materials and provide clog-free pumping.
Demos in tanks and short videos will help visitors dive into Tsurumi's efficient and durable designs, and to learn more about how its products operate. Pumps and process equipment for this year's event include:
AVANTTM MQ Series: explosion-proof sewage pumps
C Series Cutter Pump: solids handling non-clog sewage and wastewater pump
LB/LBA: portable slim-line dewatering pump; fits into an 8" pipe
PU: lightweight, low-cost corrosion resistant submersible sewage and wastewater pump
UT/UTZ: economical single phase full vortex-impeller submersible sewage and wastewater pump
TRN: submersible aerator/mixer (in a demo tank), ranging in size from 1 hp to 50 hp
KE (front), KM (rear): bar screens, which remove solids from wastewater for small plant inflows
TM: corrosion-resistant titanium pump
HSE: trash pump with automatic water level sensor
MR: submersible mixer
BER: submersible ejector/mixer, for oxygen transfer and mixing
FSP: scum skimmer, which removes floating oils and grease solids
FHP: decanter pump
The AVANTTM explosion-proof sewage pumps
Introduced in 2020, the AVANTTM Series will be a major highlight for Tsurumi at this year's WEFTEC. The company will have on display a chopper demo utilizing an AVANTTM MQ Series unit. The series was designed to deliver the utmost performance and save costs on a wide range of wastewater applications. Its hydraulic components, for example, were designed to eliminate clogging and enable the free passage of fibrous and stringy materials — one of the biggest issues in wastewater plants today.
The AVANTTM line is certified in accordance with FM Global explosion-proof specifications to ensure products conform to the highest standards of safety. These pumps feature smart design features and IE3 premium efficiency motors that deliver high performances and withstand continuous duty cycles.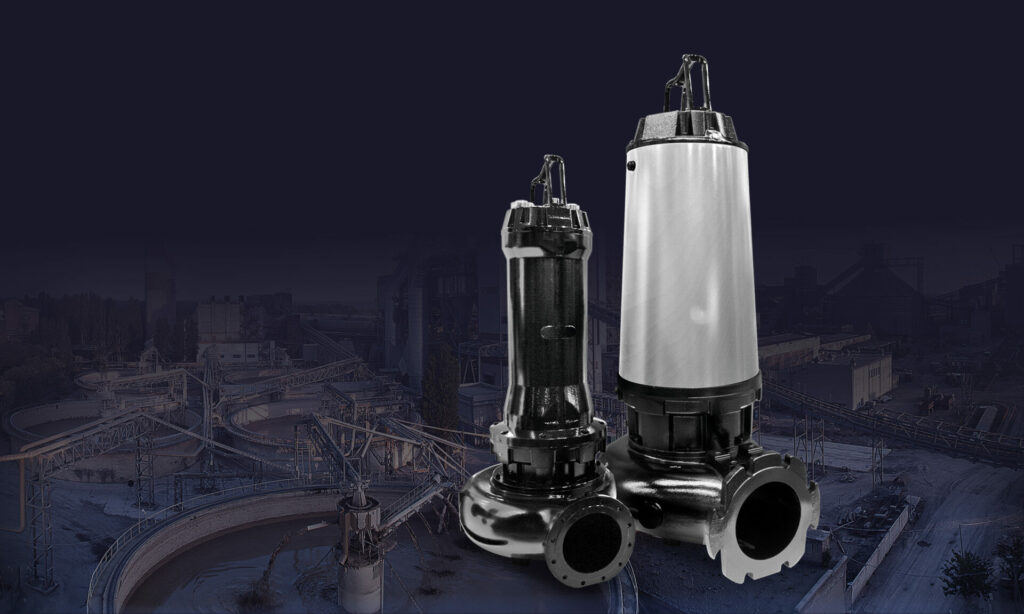 AVANTTM pumps have a closed-circuit cooling system, utilizing a water-glycol mixture, which prevents contamination of the system while cooling the motor. Additionally, customers can specify AVANTTM pumps from the factory, with specific configurations that match the unique demands of their jobs.
"We're excited to return to WEFTEC and display our AVANTTM Series" said Chris Bristol, Tsurumi's municipal product sales manager. "These are pumps that will deliver efficiency and ensure energy savings on a number of projects in the wastewater industry. This product line has directly benefited from our experience in other industries, from which we have developed unique solutions and technologies that have been applied to this new line to ensure successful applications."
Wieczorek, Bristol, and other Tsurumi staff will be on the stand to host product demonstrations and respond to interview requests.