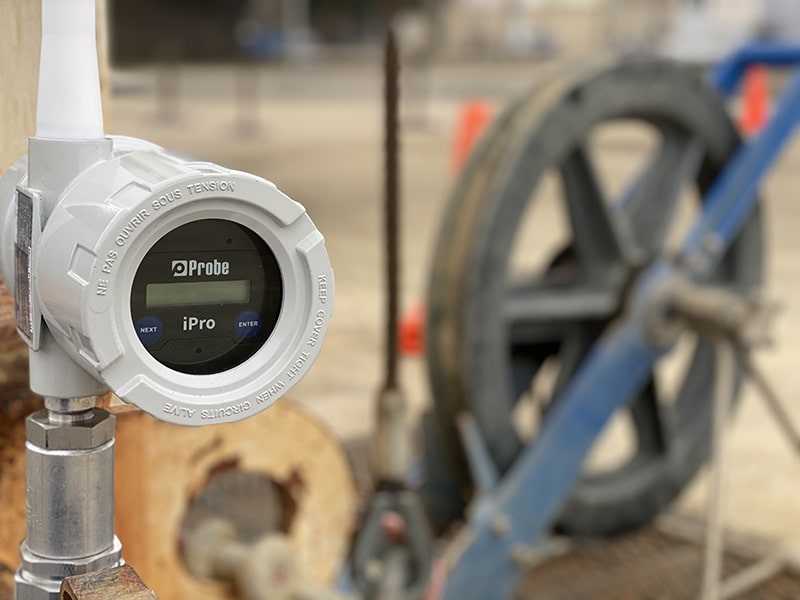 The iPro XP range of Wireless Surface Instruments enable remote data capture and transmission of parameters such as pressure, temperature, flow and tank level for applications including well testing, hydraulic fracturing break-through, wellsite surveillance and automation, among others.
A typical iPro wireless network can be comprised by as many as 100 iPro Sensors that wirelessly transmit measured data to a single iPro Receiver positioned within a range of a few feet to over a mile, depending on antenna selection. There are two iPro Receiver models: iPro 3000 and iPro Scada4x.

The iPro 3000 Receiver features a color touch screen display and cellular modem1, along with base radio functionality. The unit delivers portability and, for convenience, a USB or RS485 interface can be used to connect to a PC for real-time viewing with optional iPro Monitor software. The iPro Scada4x Receiver features a NEMA enclosure for permanent, long-term installations.
Typical applications for the iPro Wireless Surface Instruments include hydro-testing, well testing, pre-frac testing, injection fall-off monitoring, well clean-out and many more. iPro Receivers can be customized to almost any industry application.
With a simple on-site configuration, iPro Sensors can communicate directly with other wireless devices for rapid out-of-the-box well site surveillance as well multiple other applications that require portability.
Available iPro Sensors include:
• Gauge Pressure
• Differential Pressure
• Temperature
• Turbine Flowmeter
• Analog Input
• Tank Level
This article is published by
Probe is widely recognized as an industry leader in cased hole well logging and reservoir monitoring technology. ​
Probe design, manufacture, market and support a wide range of solutions for ...