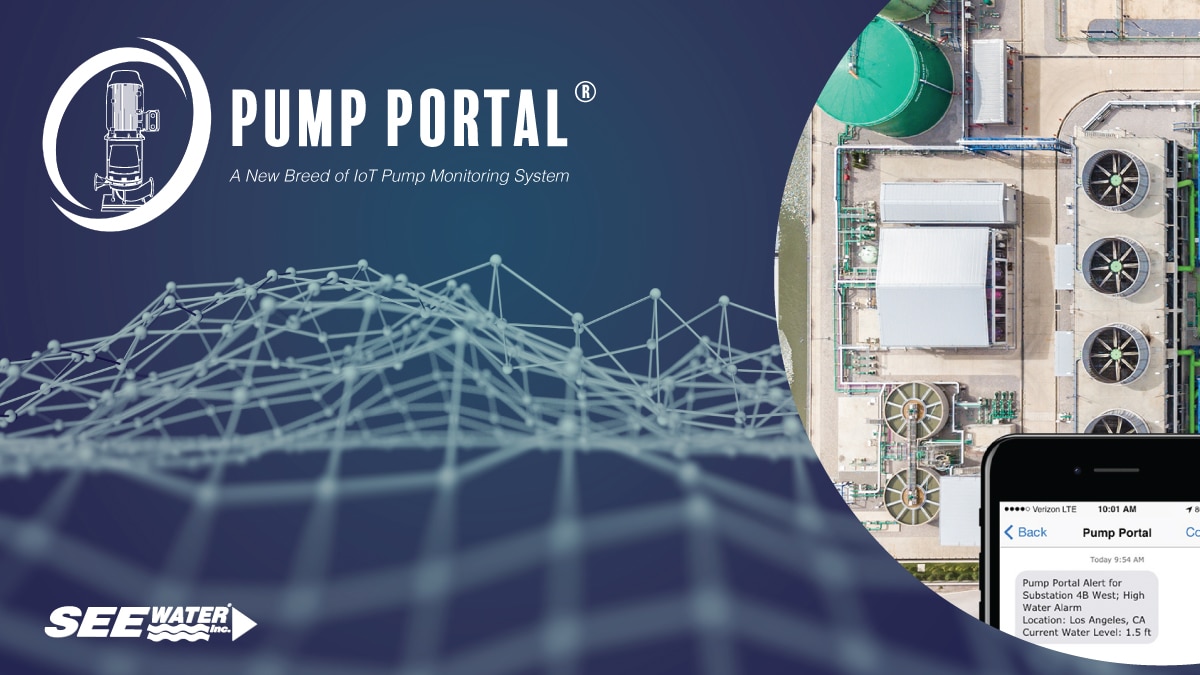 See Water, Inc., an industry-leading company in the development and manufacturing of innovative electronic pump control panels for water and wastewater operations, proudly introduces its newest cutting-edge innovation, the Pump Portal® powered by See Water.
The Pump Portal® offers real-time, IoT monitoring and remote control of See Water's industry-leading products.
The Pump Portal® extends familiar and popular features of its panel monitoring capabilities and controls to the cloud. From a desktop or mobile device, pumps and water levels can now be monitored anywhere at one's convenience. Real-time monitoring and access to historical data offers the ability to optimize any operation.
Key product features include: Remote pump level settings, localized weather forecasts, visual depictions and graphics of water levels, faults, run time, mapping of pump stations, dashboards, analytics, messaging alerts, secure encryption and user permission management, CSV data exporting, and technician service log access.
See Water offers the Pump Portal® for Hydra® transducer panels, Parabola® VFD control panels, WS Series® pump panels and Knight Series® alarm panels. In addition to its pre-engineered product line offerings, See Water also offers Pump Portal® options for UL-rated custom control panels.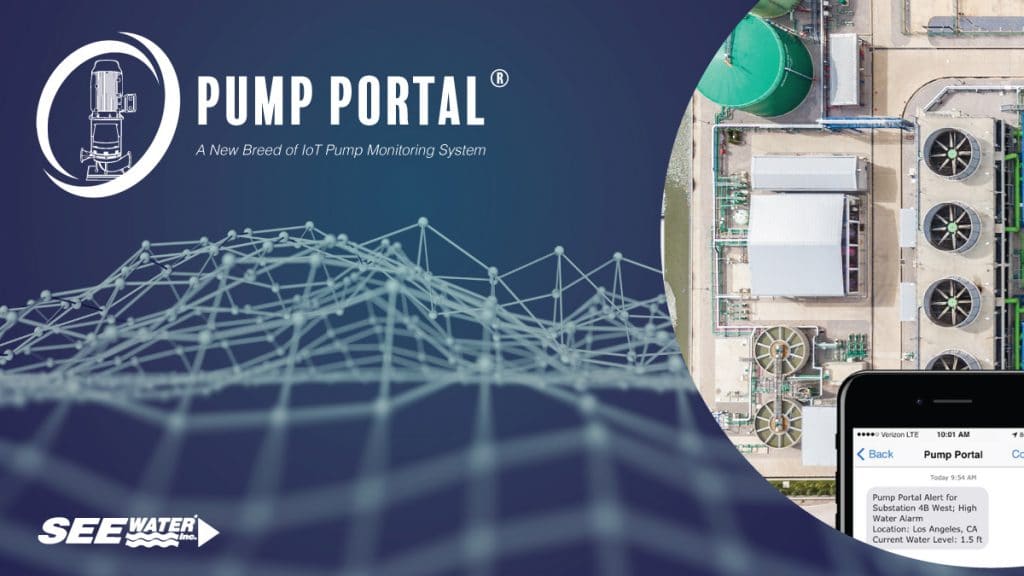 This article is published by
See Water, Inc. was founded in July, 1995 by Ron MacDonald. He realized there was a need for an Oil Smart® pump control that was capable of pumping water from oil containment areas, elevator sumps and underground utility vaults while containing the oil. Today, over 25 years later, the Oil Smart® pump control is still the reliable solution for pumping ...