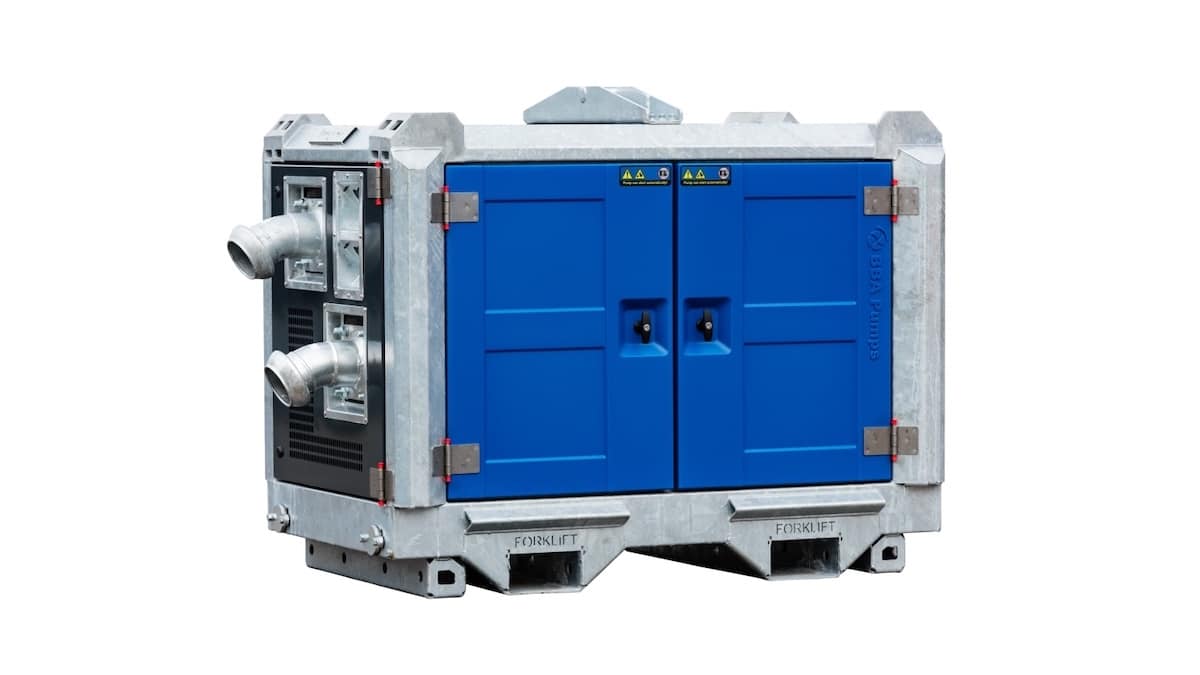 The BA75 has been developed for a large target group. In fact, it's a portable pump unit for everyone. It has all the features of a real construction pump – it's compact, lightweight, super silent, clean, economical, has high capacity with a large solids handling and is very robust.
Pump performance
A 3-inch pump with a 1,65 inch solids handling and a capacity of 450 US GPM. That might actually be a bit over the top, but it does make the pump suitable for a wide range of applications.
Compact and lightweight
By using modern materials and technologies, the complete package weighs less than 2,000 lbs. Further, during transport, the BA75 only takes up a loading area of just 16 ft2.
Robust pump with a 4-year manufacturer's warranty
The new 3-inch pump has been fitted with components that have been successfully used for years on other models. That's why BBA Pumps offers a 4-year manufacturer's warranty as standard.
Contact Details
BBA Pumps, Inc.
1133 Cainhoy Road Wando, SC 29492
(843) 849-3676 / www.bbapumpsusa.com / info@bbapumpsusa.com
This article is published by
BBA Pumps has been a leading manufacturer of mobile pumps and piping systems for over 60 years. Our products are developed for use in a variety of applications: wellpoint dewatering, sewer bypassing, flood control, construction and general purpose applications as provided through the pump rental companies. Our pumping solutions stand for quality, ...