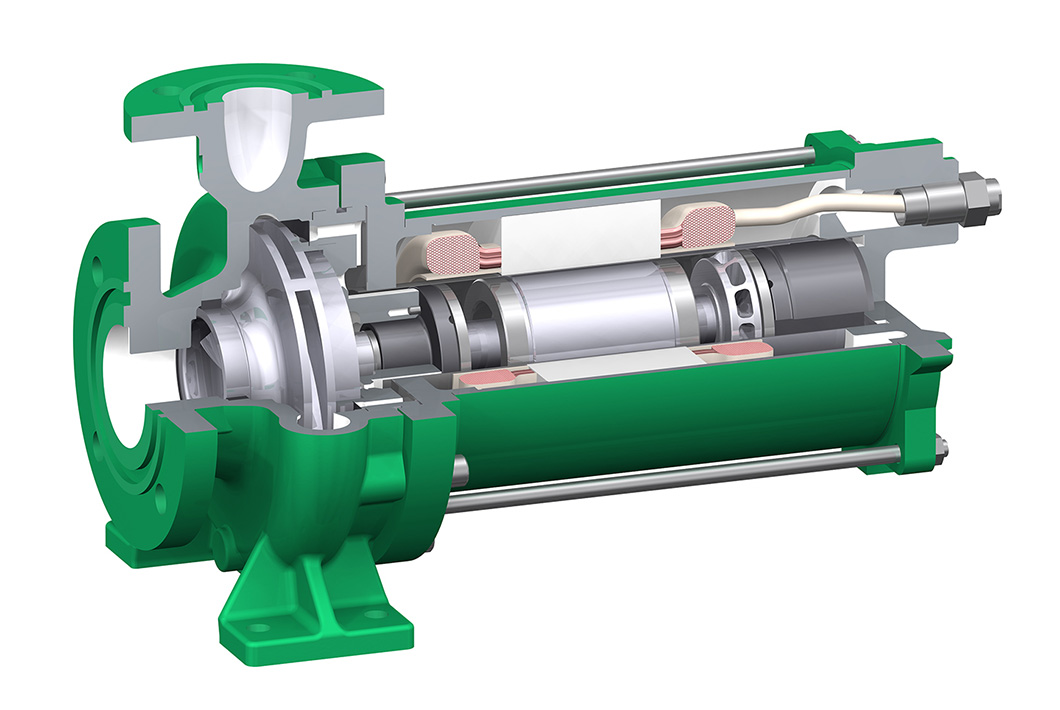 Decentralised, pump-less cooling systems are often installed in smaller supermarkets. For large supermarkets or distribution centers of supermarkets, central refrigeration systems are much more attractive due to their higher efficiency. Due to potential hazards to people and goods, CO2 / ammonia cascade, straight ammonia or CO2 systems are often used. Canned motor pumps are mainly used in these systems because of the high level of risk.
HERMETIC can offer the right pump for all common types of systems and pumping media.
Your benefits
Protection – Absolute leak-tightness of the system even when using coolants with high requirements such as ammonia or CO2
Efficiency – Lowest life cycle costs thanks to low maintenance costs
Safety – Emergency storage for standard portfolio in the case of a pump failure
Typical areas of application
Supermarkets
Distribution centers of supermarkets
This article is published by
HERMETIC-Pumpen GmbH is a leading developer and manufacturer of hermetically sealed pumps and pumping technologies. The specialist for canned motor pumps has earned a worldwide reputation for its safe and long-lasting pumps, which can be used for the most extreme applications and hazardous conveying media. ...