Capacitance Measurement Technology on Its New Level
Say hello to our new Capacitance Level Switch! You Asked, We Listened!
Smart Capanivo®7000 reinvented: New features, more models, IO-Link technology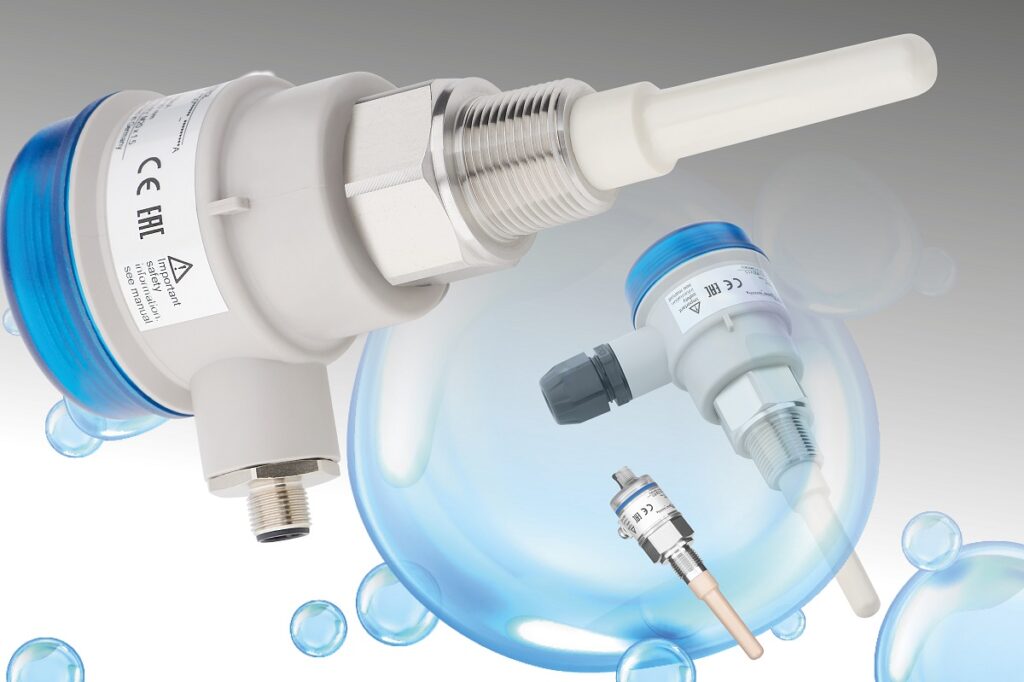 The capacitive level limit switches are used as a full, demand or empty detector as well as for interface measurement (for example, oil / water or foam / liquid). It can also be used for leckage detection in double walled vessels, tanks and silos or in moldings and collecting ponds. The Capanivo® 7000 sensor is suitable for installations in all kinds of liquids, pastes, foam and slurry. The newly redesigned series now benefits from a new look, amazing new features, a range of new models and latest IO-Link technology on board.
Very compact capacitive level detection for flexible use in a variety of applications
The electrodes in the sensor form a capacitor. If the product comes into contact with the sensor, the capacitance changes and the electronics converts it into a switching signal.
The integrated "Tip Sensitivity" and "Active Shield" technology guarantee a high level of functional reliability even for products that cause caking or buildup on the probe.
Stainless steel or Synthetic version
Rod & Cable extension
"Tip Sensitivity" & "Active Shield" Technology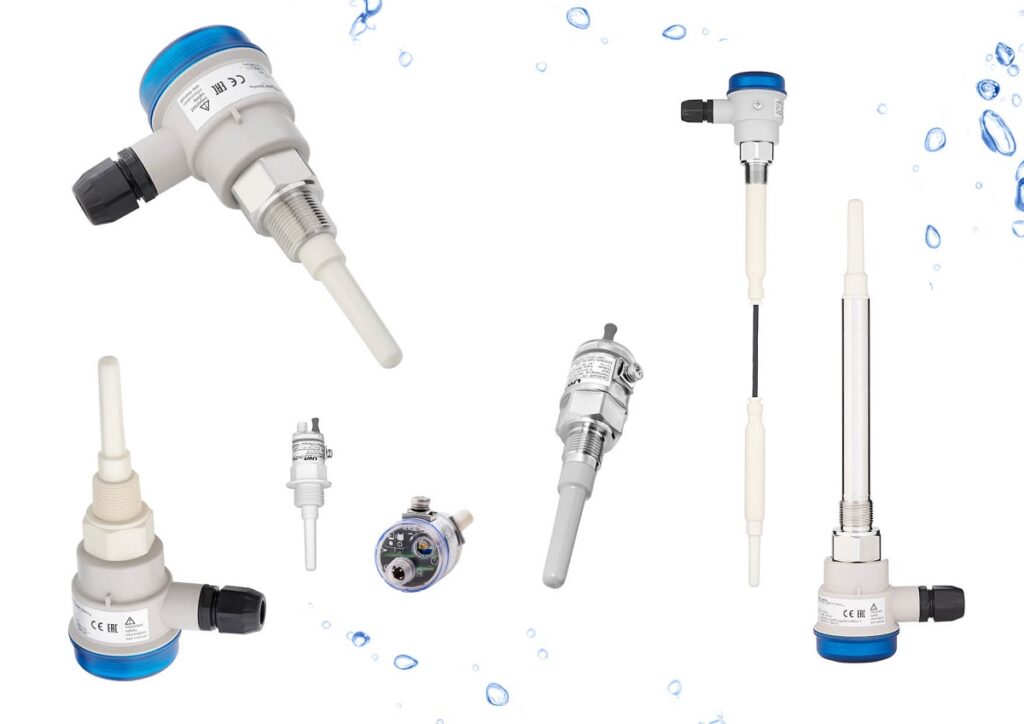 Special Features & Benefits:
Chemically resistant PVDF probe
M12 connector
1/2″ process connection
Hygienic design
Food-grade materials
Suitable for SIP & CIP up to 150 °C
Short probe length
High sensitivity (DK ≥ 1.5)
IO-Link signal output
Potted electronics
Inverse Frequency Shift Technology
Intrinsically Safe (IS) design for Hazardous areas
WHG and VLAREM certification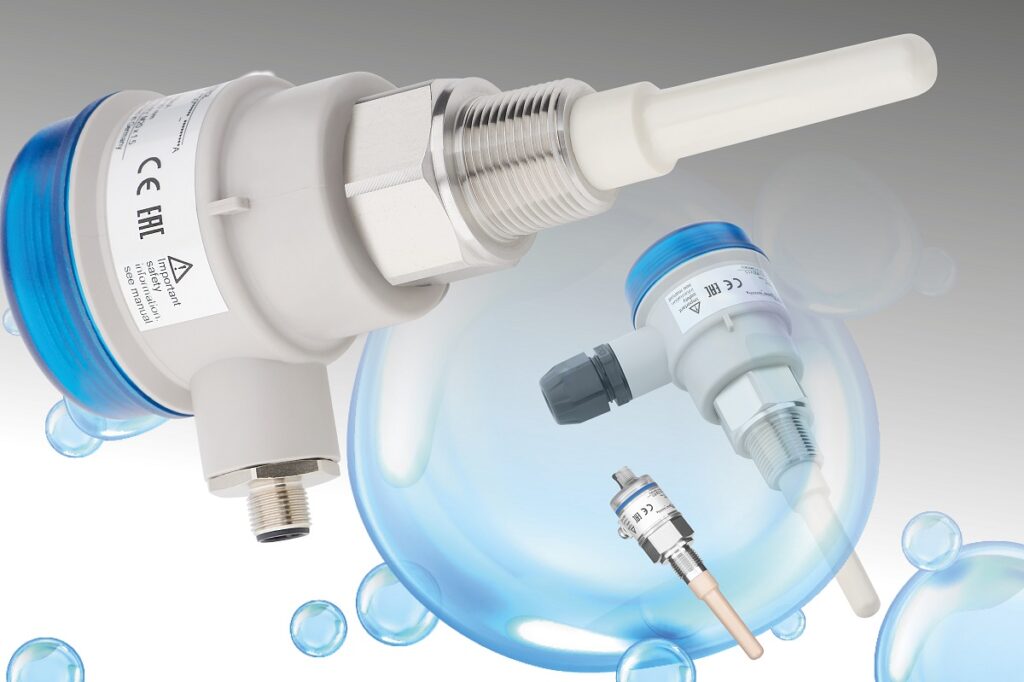 Our Solution for:
All types of liquids
Strong caking
Limited space
Corrosion resistance in aggressive materials
High safety standard
High hygiene requirements
Explosive environments
Leakage detection
Due to the compact design with 1/2″ process connection the sensor is perfectly suited for use in small vessels and pipes. In addition, the sensor, which has been developed in accordance with EHEDG guidelines, meets increased hygiene requirements. In addition to the stainless steel models there are also full synthetic versions available made entirely of durable, chemical resistant plastic materials with wetted parts made from PVDF for maximum chemical resistance. The version with tube extension can be flexibly configured up to 4 meters and allows for installation in long sockets. Whereas the cable versions can be individually configured up to 20 meters and can be cut by the user according to his requirements. Furthermore, the sensitivity can be adjusted directly at the sensor via a potentiometer.
With the IO-Link technology, digital data collected by the sensor can be transferred quickly and easily. The integration in existing processes with IO-Link technology is no problem.
The capacitance CN 7 sensor works in all types of vessels, pipes and silos within a wide range of applications like:
Food & beverage
Pharmaceuticals
Chemical and petrochemical
Water and wastewater
Even for challenging systems in coal fired power plants, for example installations in aggressive adipic acid or in water pipes with strong pressure fluctuation, the Capanivo® delivers reliable measurement results.
The measurement is independent from any influence of the vessel wall and the factory provided pre-calibration allows measurement of most applications without the need for readjusting the sensitivity on site. The potted construction of the sensor protects from shock, vibration, humidity and condensation.
This article is published by
Solution partner for level measurement since 1977 with comprehensive expertise in all industries and process applications. UWT is a medium-sized German family owned business and has become one of the world's leading experts in the field of level measurement technology offering innovative sensors for continuous and point level measurement in any ...