RHODIUS Mineralquellen from Burgbrohl is well known for pure, premium quality mineral water as well as soft and energy drinks from many internationally familiar licensed brands. With seven production plants and more than 600 million containers filled per year, the company is one of the leading contract bottlers in Germany.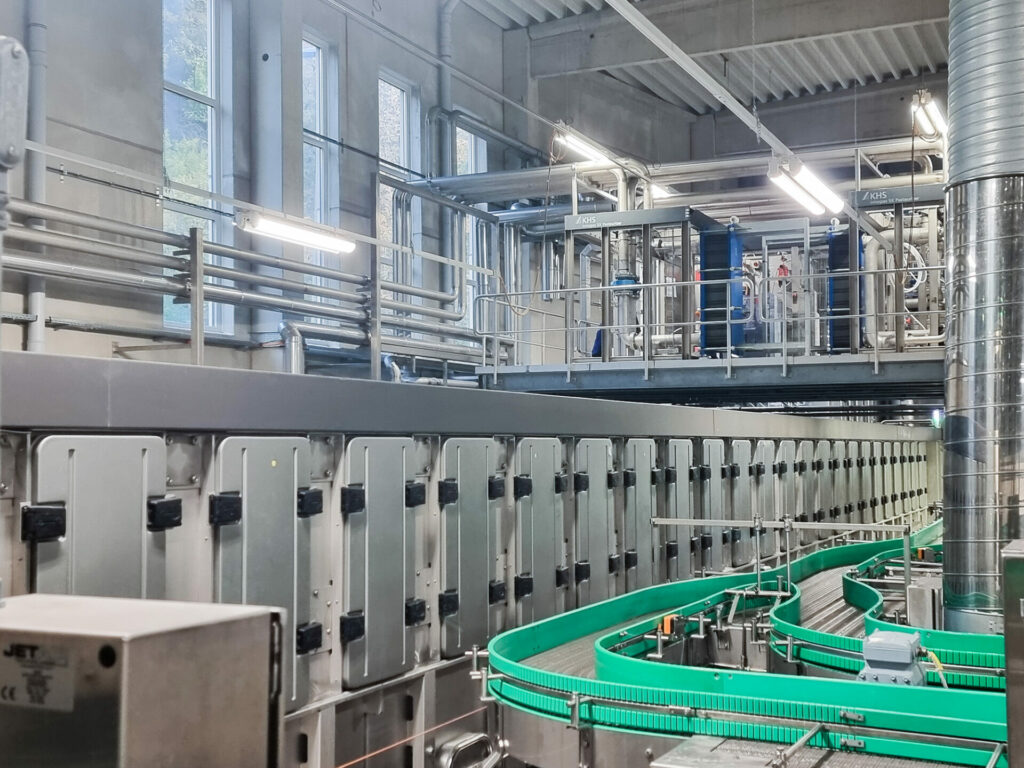 In order to produce branded products of the highest standard, Rhodius employs the latest technology from KHS – a state-of-the-art tunnel pasteuriser. Due to its flexible speed adaptation and patented zone cut-off, among other things, the pasteuriser is capable of adapting itself to the line behaviour so that gaps and standstills are largely avoided. With high-precision sliding gate valves from Schubert & Salzer Control Systems, the zone temperature is controlled according to the speed of transport, thus ensuring that important process parameters such as pasteurisation units and maximum temperature remain virtually constant. The avoidance of stops and gaps lowers the consumption of media and energy and significantly increases the sustainability of the process.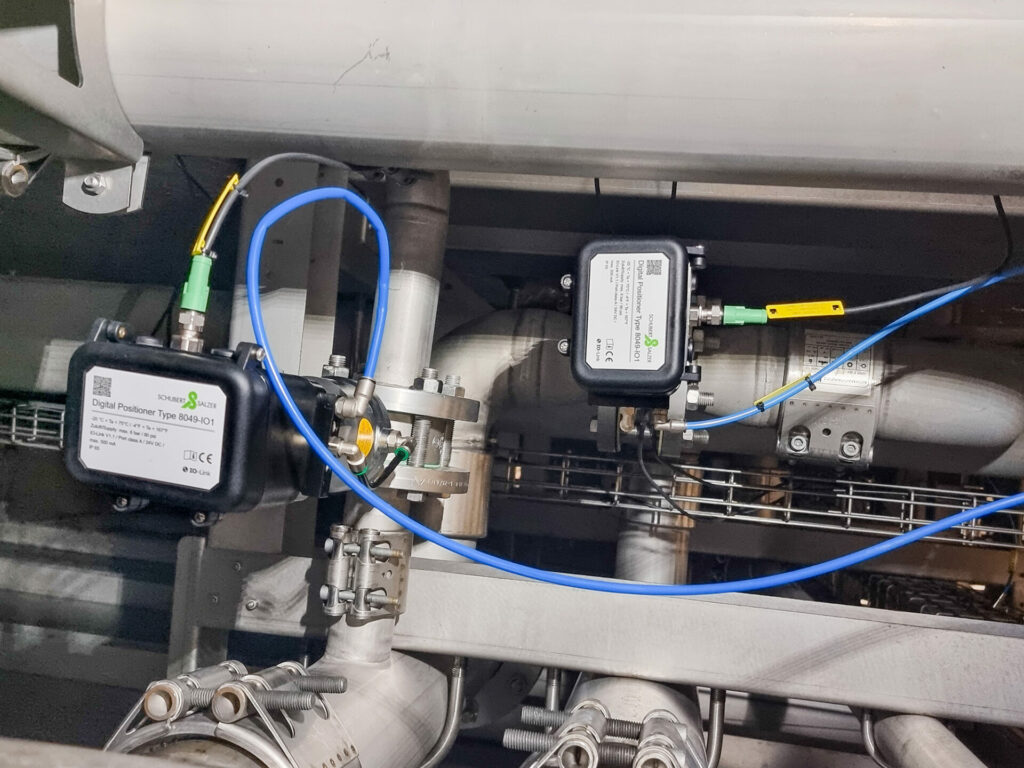 Digitisation of the plant with IO-link
In order to increase the plant availability even further and at the same time to simplify maintenance, the sliding gate valves in use have now been upgraded to the latest generation of digital positioners: type 8049 with IO-link.
"Most important for Rhodius was the possibility to be able to plan maintenance measures," explains Waldemar Oplatschkin, who is responsible for electrical engineering at RHODIUS. "Thanks to the IO-link technology, the diagnostic data of the valve and positioner can now be monitored constantly. As a result, even the tiniest irregularities are noticed at an early stage. This gives us the time to react promptly and take the appropriate action. Physical access to the valve for the evaluation of diagnostic data such as maintenance data, pulse counter, directional classes and changes of direction is not necessary at all. With IO-link, a single cable with an M12 plug bundles the positioning signal, position feedback, data transmission and even the power supply."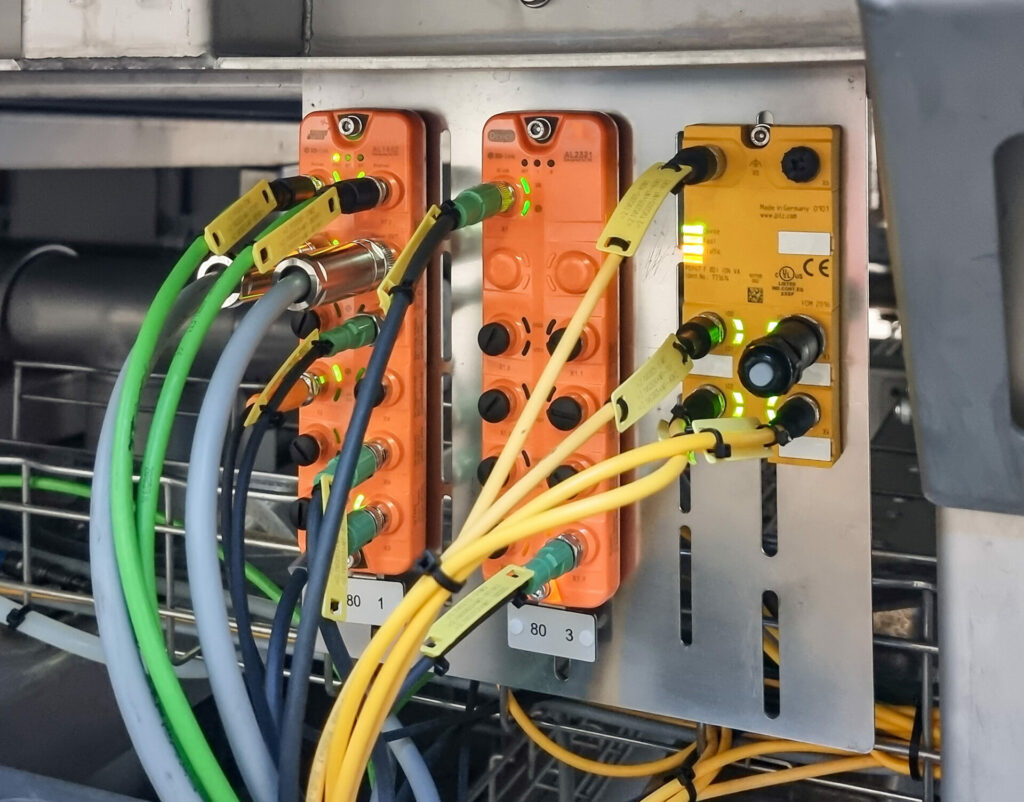 Rhodius also benefits from the use of the IO-link technology with regard to the maintenance measures themselves. Incorrect connection is technically impossible due to the coded connecting plug. Even if a replacement should be necessary, a specialist is not required. If a device has to be replaced, the digital positioner of the new valve automatically adopts the previously used parameterisation and is immediately ready to operate after self-calibration.
"Through the continuous conversion of the devices in our plant to IO-link, we can increase their availability and save on important human resources in maintenance," explains Waldemar Oplatschkin. "With the intelligent digital positioners with IO-link technology, Schubert & Salzer provided us with the possibility to integrate smart actuators into our plant in order to enable a further increase in efficiency."