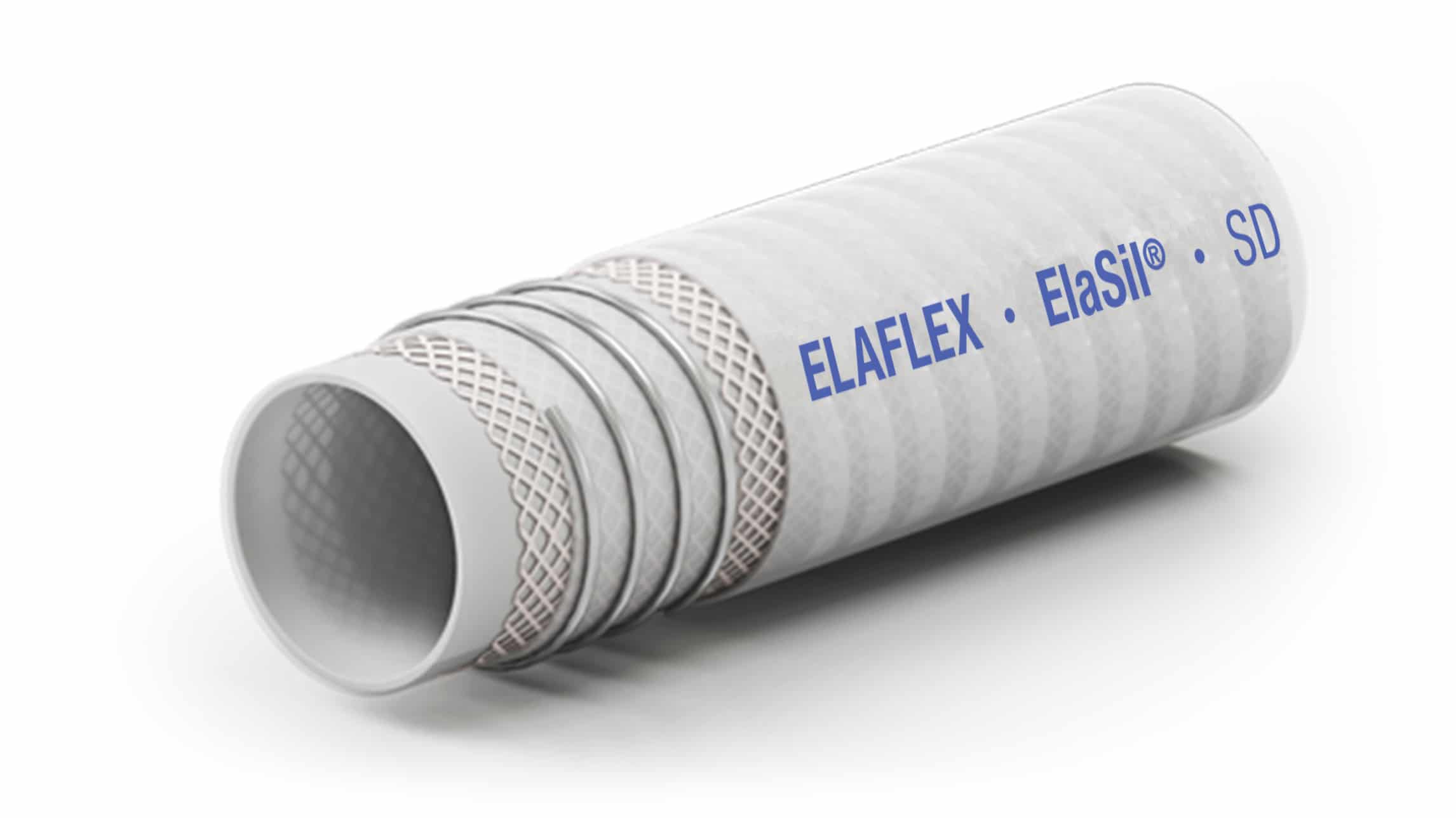 HAMBURG - All from a single source: Hose specialist Elaflex has complemented its product range for pharmaceutical, foodstuff and cosmetics industries.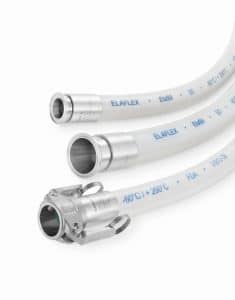 In addition to PTFE-lined 'Elapharm' hoses, the new 'ElaSil' silicone hose range has become available. ElaSil is suitable for high media purity requirements and easy to clean.
Typical applications include ultra filtration, fermentation, ultrapure water production, WFI (Water For Injection) and use as transfer hose. ElaSil conforms to FDA and USP ClassVI and meets the 3-A Sanitary Standard. The homogeneous hose construction consists of a smooth lining and cover of platinum-cured, translucent, phtalate-free silicone and shows a combination of highest flexibility and good kink resistance, throughout its large temperature range from -60°C to +200°C.
Hoses are assembled to customers specification, with crimped couplings. Hose sizes DN13 to 102 mm are avalaible ex stock, together with a large range of commonly used hose fittings.
This article is published by
ELAFLEX HIBY  is a specialist company in safe connections for the transfer of dangerous goods and sensitive fluids. Our strength are standards compliant, long-lasting hoses, fittings, couplings, expansion joints and nozzles. As an internationally operating family company with a long history we combine experience and competence. The equilibrium is ...