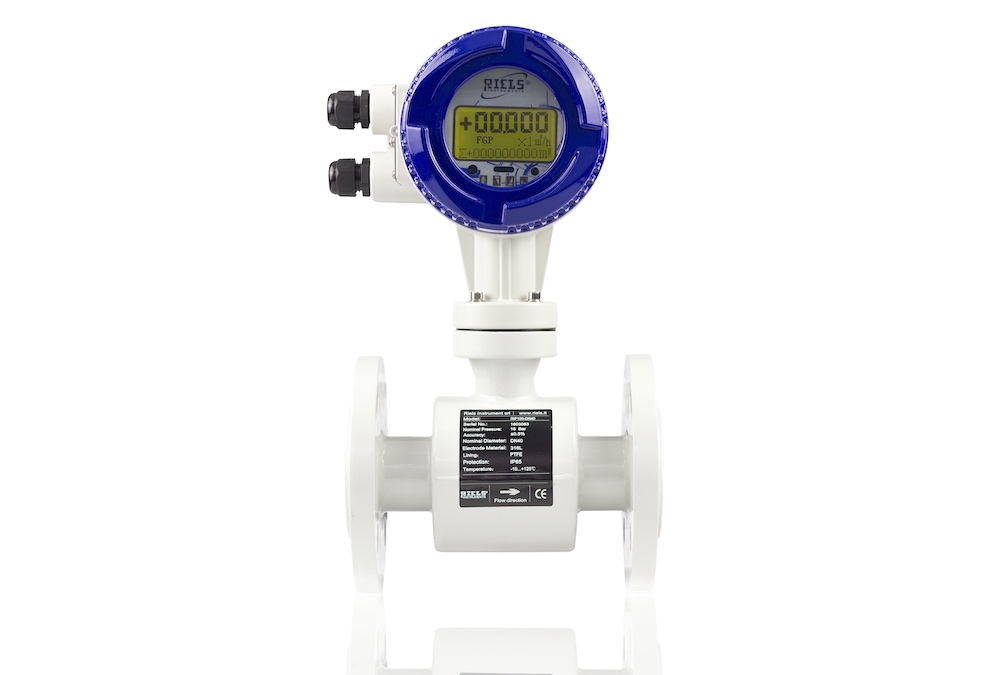 The Riels® Instruments Electromagnetic Flow Meters base their operation on the Faraday principle, according to which a conductor crossing a magnetic field generates a potential perpendicular to the field itself.
In our case the conductor is the tube made of AISI316 stainless steel with carbon steel flanges which has two coils installed in the upper and lower part.
The electric current flowing through the coils generates the magnetic field which causes a potential difference in the electrodes proportional to the flow rate.
This potential has very low values ​​and in order to be able to measure it, the inside of the measuring tube is electrically insulated. As a result, the process liquid never comes into contact with the pipe material and flange material.
The flow converter generates the current that feeds the coils, acquires the potential difference from the electrodes, processes the signal to calculate the flow rate and manages communications with the outside.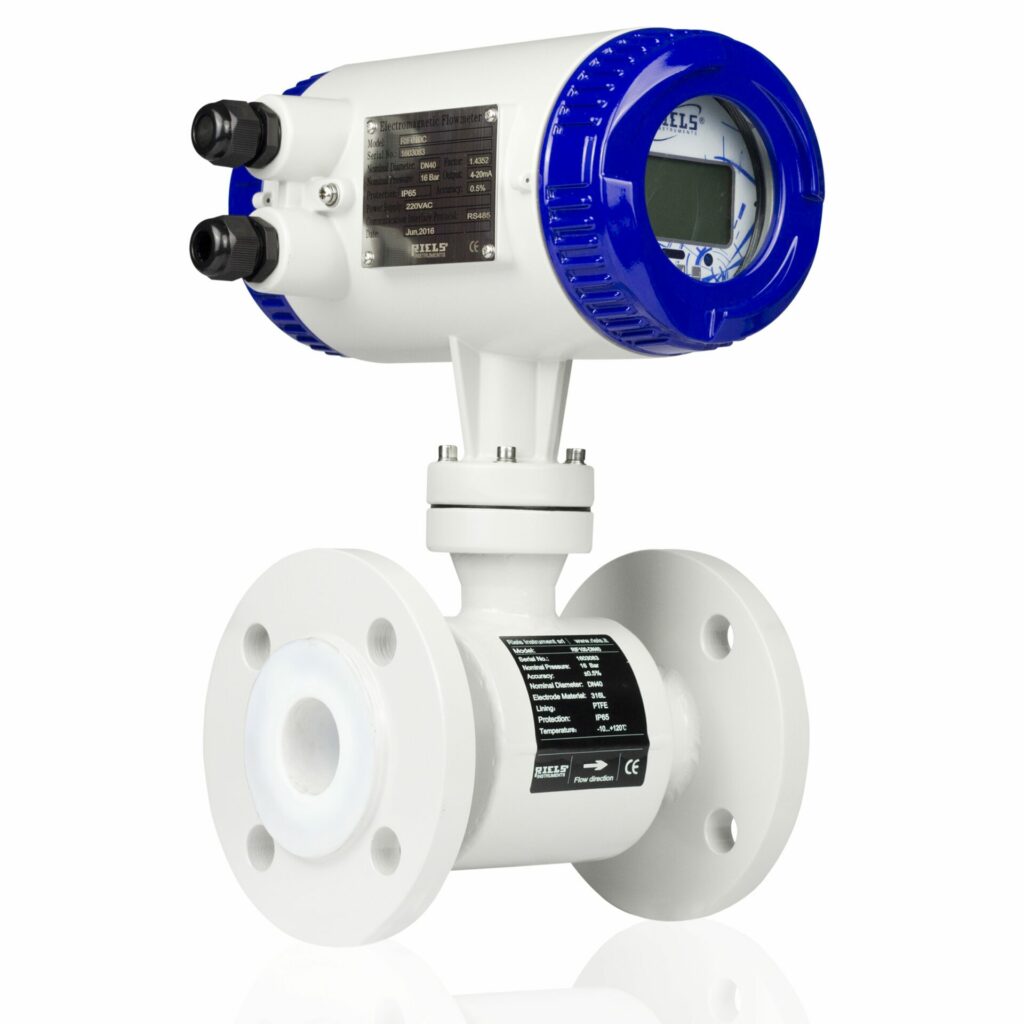 Benefits:
Good accuracy
Fixed measuring device
Suitable for dirty and abrasive liquids
No limitation on the viscosity of the fluid
Possibility of bidirectional measurements
High working range
Zero pressure losses
Applications:
WATER TREATMENT
The RIF100 Flow Meters are particularly suitable for all applications relating to measurement in waste water. A wide range of materials allows applications with chemically aggressive liquids and suspended solids.
DRINKING WATERS
A salient feature of the soft rubber coating is that of resisting abrasion due to water with suspended solid parts.
The Riels® Instruments Electromagnetic Flow Meters are applied in water distribution thanks to the choice of contact materials suitable for the reference standards. The zero-pressure drop is an important feature of the sector such as ease of use.
This article is published by
RIELS Instruments for over 40 years has been supplying industrial automation products and services backed by specific skills concerning Flow, Pressure, Level, Temperature and Humidity controllers and Flow meters. RIELS Instruments is a sole supplier, capable of meeting all requirements with regard to the control and monitoring of pressure, temperature, ...