After evaluating the performance of the facility's first digester, built a decade ago, engineering component specialists Hayley Group were consulted about the availability of an alternative, superior mixing system for its customer's second digester; mixers that unlike those in the first tank, would eliminate typical biogas process problems such as foam, blocking and crusting – and in doing so, help boost the levels of methane.
Hayley Group's Engineer, Rob Bentley, said: "We constantly look to help customers improve efficiencies. This project is of particular note because, with the new, superior mixing system, the increase per cubic meter in gas from the second digester is over 40%. This is extremely encouraging, to say the least, especially when you consider that the second digester also has 10% less capacity than the older first tank".
He added; "The first digester with its compressor mixing set-up continues to produce a fair bit of gas, but when we carefully evaluated what would be best for the second digester, we recommended a pump/mixing system from Landia".
Utilizing the chopper pump that Landia invented back in 1950, complete with venturi nozzles, the digester mixing system that is now producing such high levels of gas for the second digester, has an external knife system to continuously reduce particle sizes and keep solids in suspension.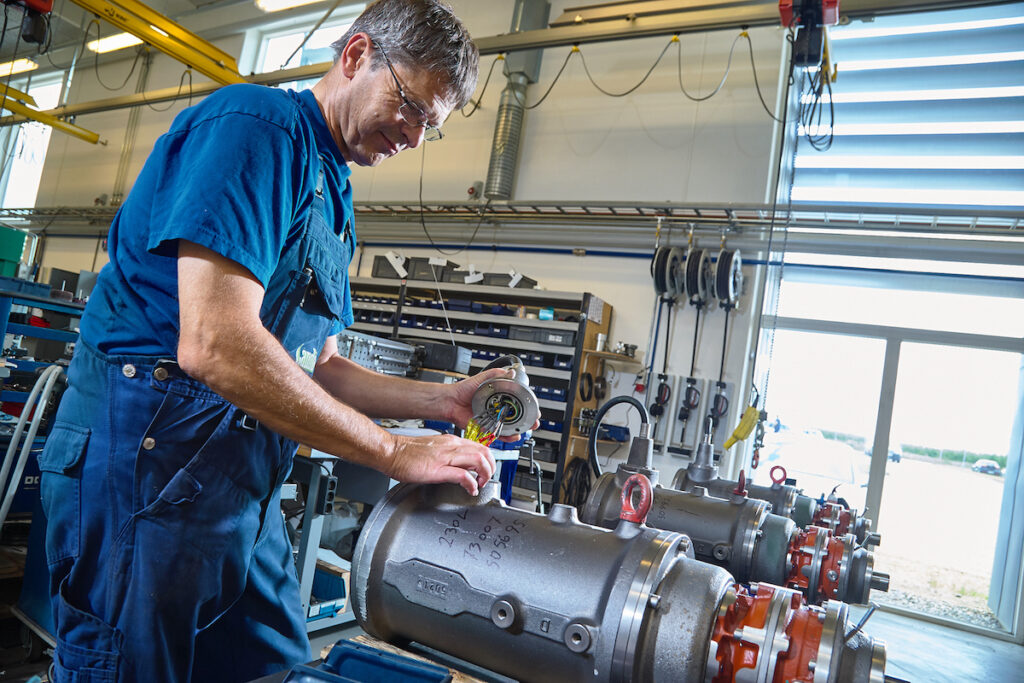 Rob Bentley continued: "Our role as a trusted partner also includes helping maintain the smooth and safe running of operations, as well as helping to improve operational efficiencies, so Landia's mixing system was a clear front runner – not just because we were confident with its reliability and gas-producing capability, but from past experience, a company that like us, gets stuck in when help is needed – with a fast turnaround".
'A more robust mixing system'
With the unpredictability of food waste feedstock, dissolved solids (DS) at the food waste-to-energy facility are typically around 16-18% but can be as high as 22%. This was an area, that with lessons learned from blockages and downtime from the first digester, saw the clear need for a more robust mixing system for the second digester that could withstand the tough demands made upon it.
'The increase in gas speaks for itself'
"Our customer has not seen the Landia Digester Mixing System ever struggle to cope", added Bentley.  "Over time in the first digester, plastics would inevitably float to the top where they'd form a blanket and then a crust, which would eventually have to be dug out. This was a rotten job with plenty of unwanted downtime. Landia's chopper pumps simply do not allow that build-up of material to happen. The success of the second digester, which has also seen reduced maintenance times and lower parasitic load means that for a third digester currently under construction, our customer has not surprisingly ordered a second Landia's pump/mixing system. On top of the benefits being seen as part of the constant fine-tuning of the process, the increase in gas speaks for itself".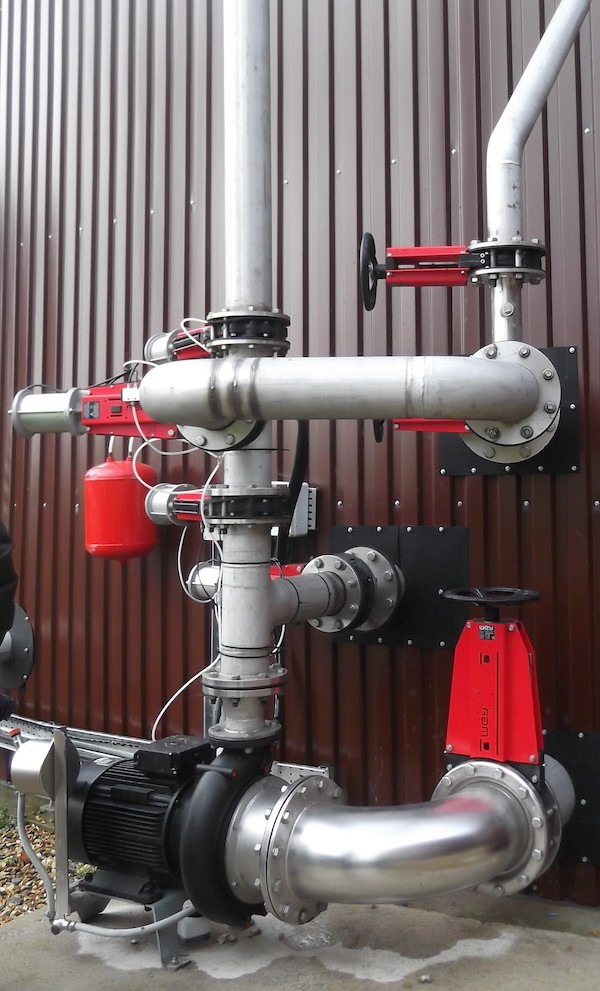 On average, Digester 1 sees a feedstock intake of 118 tonnes of dry solids per day, which produces a gas flow of 27,000 Nm3 (Normal Meter Cubed per Hour) per day.
In comparison, Digester 2 (10% smaller), sees a feedstock intake of 110 tonnes of dry solids per day, which produces a gas flow of 36,000 Nm3 (Normal Meter Cubed per Hour) per day.
Rob Bentley continued: "Assessing the change to a more resilient digester mixing system, our customer anticipated a decent increase in gas yields – but as high as 43% is phenomenal. You can also see a big difference in the color of the digestate that is produced.
As part of the support process, Hayley Group has also assisted its customer in replacing an ineffective and troublesome pump unit in its hydrolysis tank with a new three-pump Landia system.
'Energy-savings are also very apparent'
"Previously, foaming was an issue," continued Rob Bentley. "To be fair, too much was being asked of just one pump, but in addition to the problem with foaming – and way too much settlement of solids – the existing supplier was very slow on replacement parts, which just isn't good enough for a 24/7 food waste-to-energy plant. Uncertainty in getting spares for the site's pasteurizers was not acceptable, and certainly not up to the standards that we work to, so in total, including two reception tanks and a holding tank, there are now 11 Landia pumps in active use, with three more ready to go into service for the new, third digester. Energy-savings are also very apparent because, unlike other mixers that have to run 24/7, the Landia Digester Mixing System usually only requires 20 minutes on and then 20 minutes off".
He concluded: "Reliable equipment and easy maintenance are very important of course, but even with the best kit in the world, backup is key. Landia very much shares the Hayley Group's commitment to being there when needed to help customers keep their processes going, without unnecessary delays. "At this food waste to energy facility, the big increase in biogas yields shows without doubt just how beneficial a resilient and well-designed digester mixing system can be to the success of an AD/biogas plant".