We currently stand at a pivotal time in our Energy history where sustainability takes center stage. The global reshaping of the oil & gas industry will prove to be difficult but necessary not only for our environment, but also for our energy security. We work in an industry that now measures its sustainability through three key pillars: Environmental, Social and corporate Governance (ESG).
Clarke Valve Leading the Way
Clarke Valve is at the forefront of the Energy transition as the sole manufacturer of the Dilating Disk™ Valve, a revolutionary control valve featuring a unique patented design, which provides precise flow control through the use of a three-petal mechanism. This control valve type features ultra-low seat and operational torque. The outcome of which is a significant reduction in actuator size, and a seamless transition to electric automation.
The advantages of the new controlling mechanism have a ripple effect on its environmental footprint. Due to its lighter and more compact design it also requires less raw materials to produce. In a supply chain constrained world, reducing raw material consumption becomes vital. The Dilating Disk™ features a unique and patented stem-seal technology which reduces fugitive emissions by 98% and records a methane leakage rate of only 2 parts-per-million (PPM) under the API 641 and ISO 15848-1 standards.
Gas Lift in the Permian
Centered at the intersection of innovation and the energy transition, due to its key differentiators, the technology drives meaningful change in all sectors of the industry. Currently, in upstream applications in the Permian Basin, Clarke Valve has completed several expanded deployments in a multi-phase approach with Occidental Petroleum, an Oil and Gas Climate Initiative (OGCI) member company. These deployments successfully focused on gas lift applications that maximized the valve's environmental impact.
Phase 2 of Dilating Disk™ Valve deployment in gas lift service was initiated in early 2021 and focused on installing the valve in clean natural gas service across multiple operations. The valves were installed for gas lift injection control valves across multiple Texas Delaware assets. These installations exposed the valve to multiple operations teams, automation and programming teams, and maintenance teams.
Expanding deployment of the Dilating Disk™ Valve to different operating assets gave operating and maintenance personnel the opportunity to identify any potential concerns with the valve. Other than initial actuator calibration which is standard for all new valve installations, there were no reportable incidents or notable differences in operations during the deployment between the Clarke Dilating Disk™ Valve and the incumbent gas lift injection valves. The Clarke Dilating Disk™ Valve successfully performed its control valve functions while also reducing Oxy's methane fugitive emissions. Currently, Clarke Valve continues its volume deployments as Oxy continues to expand its operations across the Texas Delaware basin.
By taking a collaborative approach, Clarke Valve actively works with its customers to achieve their net-zero targets. Clarke Valve undertakes the important task of leading the industry and its end-users towards a more efficient and effective way to achieve operational sustainability.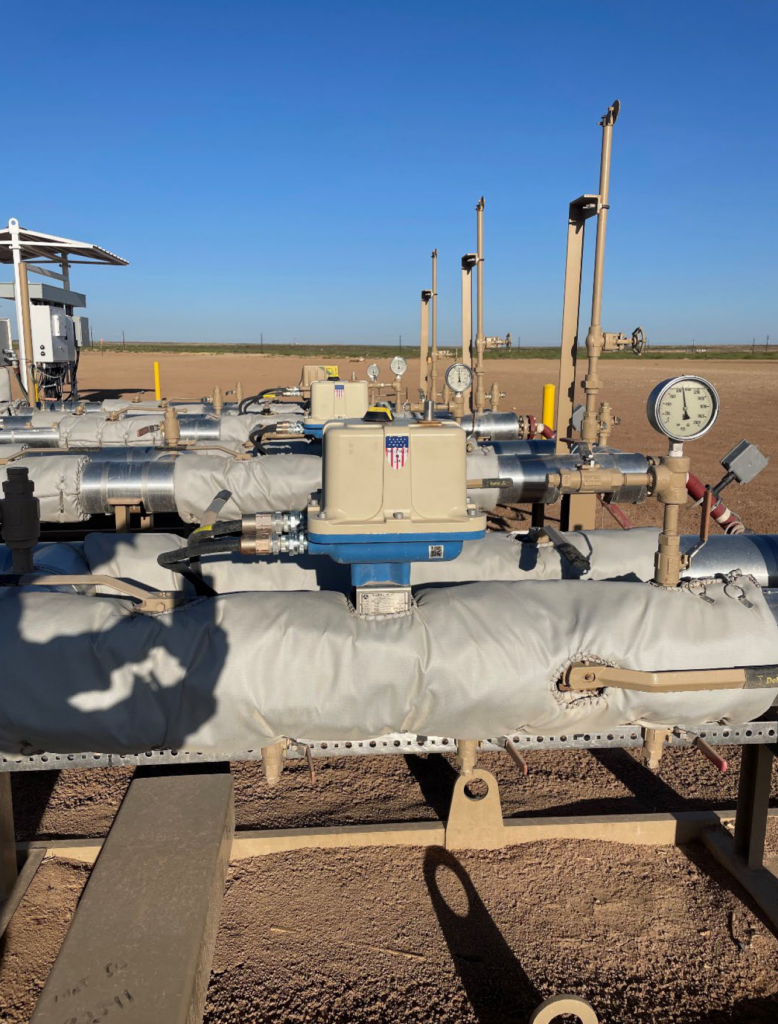 Next Generation Control Valves
Clarke Valve continues to provide control valve solutions across the oil and gas value chain to set the pace of innovation in the Energy transition. Clarke Valve is a revolutionary solution for all end-users. From offshore applications, where weight reduction is a top priority, to chemical plant applications, where the goal is to eliminate Hazardous Air Pollutants (HAPs) and Volatile Organic Compounds (VOCs). Clarke Valve has found opportunities beyond the scope of the oil and gas industry and continues to expand its operations and have a significant impact on the end user's ESG goals and bottom line.