Plant operators are on the outlook for suppliers who can provide equipment solutions that increase their productivity, energy efficiency, and safety while reducing carbon and other emissions.
Thanks to its capacity for innovation and extensive portfolio of valve solutions, Trillium Flow Technologies can follow its customers on this journey and help improve their operations in terms of efficiency, reliability, and sustainability. Through its Sarasin RSBD® legacy brand, Trillium offers for instance Pilot-Operated Pressure Relief Valve (POPRV) solutions that maximize operations and reduce fugitive gas emissions. Here is how.
Zero-leak
In Oil & Gas applications, operating pressures are becoming increasingly close to the equipment's design pressure in order to optimize the process efficiency. To cope with these high pressures, POPRVs are the most effective solution. With a 30% larger dome seal area compared to the inlet seat, the pilot-operated pressure relief valve remains perfectly tight up to 98% of the setpoint and maintains its no-leakage advantages in any operating conditions. This is 8% more than the metal/metal seat version of the basic spring-loaded type.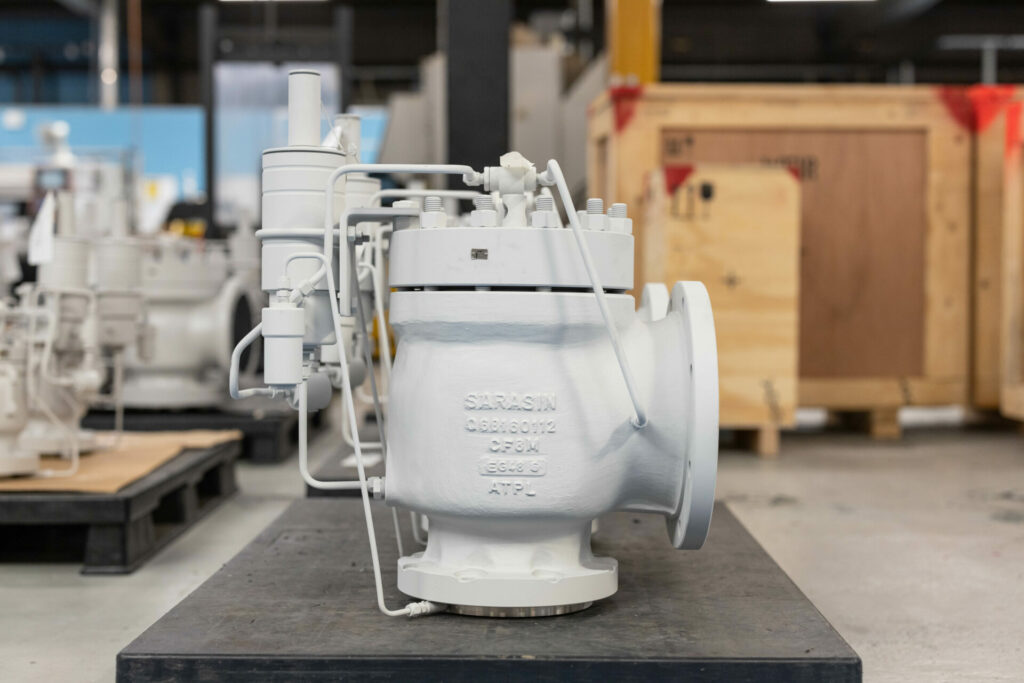 Cleaner, safer, and more reliable process
In situations where backpressure is high, i.e. superior to 50% of the set (inlet) pressure value, the best solution is to use pilot-operated valves. These valves offer superior protection for the main valve piston, which is always balanced and guided, ensuring that your process remains clean, safe, and reliable.
Valve quantity and leakage risk reduction
Pilot-operated valves often get discarded as considered an expensive solution. However, when both capacity and set pressure exceed single spring-loaded limits, this is not necessarily the case.
In fact, pilot-operated valves can reach higher pressures and capacities at equivalent sizes compared with spring-loaded type valves. This means that you can use fewer valves overall, reducing the risk of leaks, and lowering your maintenance costs.
Fugitive emissions reduction through unique modulating action pilot design
Sarasin RSBD®'s pilot-operated valves are available with a unique modulating action design that uses a proven and tested technology from the nuclear industry. The valves feature two inlet lines that prevent clogging, ensuring safety and compliance with regulations. The sensing line is also essential to "sense" the exact pressure in the system. By reducing the overpressure value, the valve's relieving capacity is proportionally reduced. This helps to lower fugitive emissions and operational costs, and, most importantly, dampens the transient pressure in the downstream pipeline.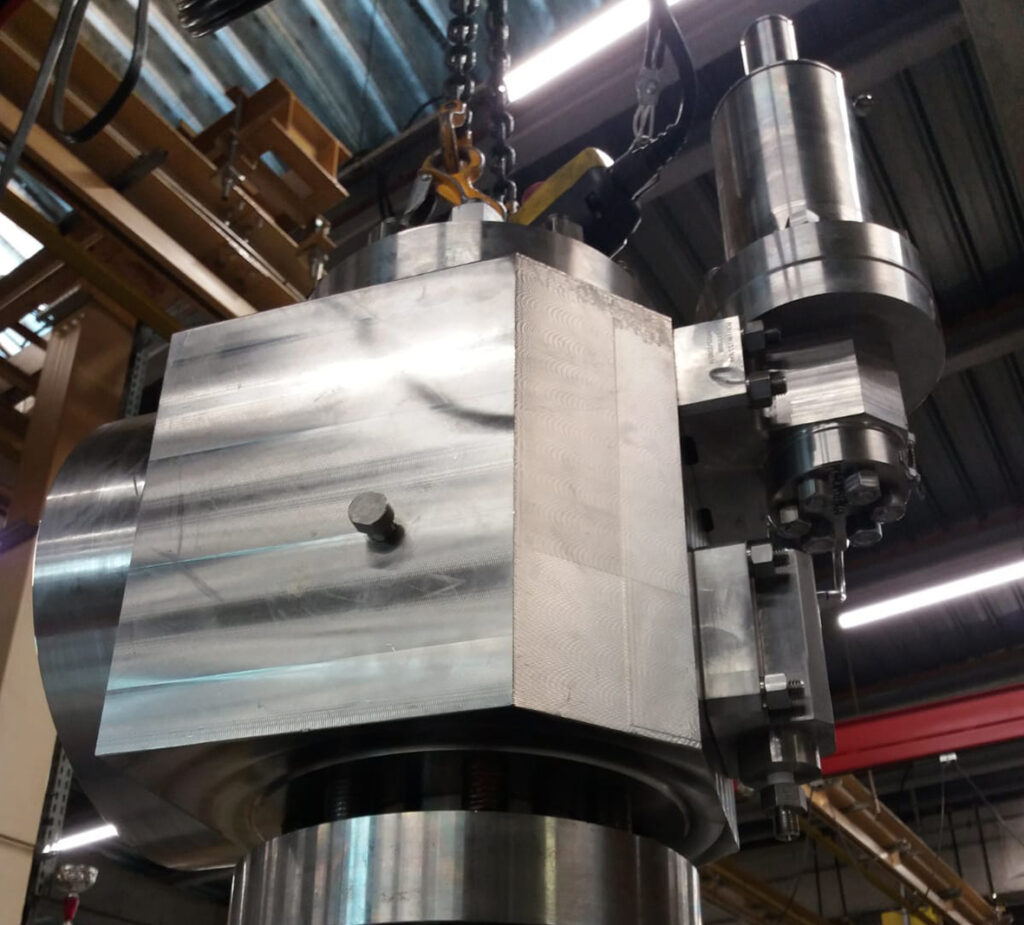 Chatter-free operation
Precautions need to be taken to control chatter once PRVs are installed in the process as it can result in damaging the whole installation. Chatter can be caused by either system instability or local pressure losses due to flow path variations. api std 520 already addressed prv stability issues in 1963 via the 3% pressure loss rule.
In POPRVs, the residual static sensing line can be connected remotely to the protected system and reflect the actual operating pressure, eliminating any pressure loss. The pilot always controls the main valve position regardless of any pressure drop at its inlet. The POPRV therefore never actuates prematurely, preventing system-wide cycling, chattering, and, consequently, unexpected overhauls on your downstream equipment.
Taking control of valve setting
Any PRV needs to be inspected every 12 months. The field test connection feature of the pilot-operated valve consists of an internal 3/2-way valve that snaps the pilot in an open position and makes the main valve open regardless of the system pressure. This significantly simplifies and enhances monitoring, as it eliminates the possibility of human error, resulting in higher accuracy. Maintenance time and expenses are also minimized and, more importantly, you gain further control over your fugitive emissions.
Conclusion
With decades of proven technology and thousands of valves installed worldwide, Trillium is always ready to support customers in meeting their project challenges.