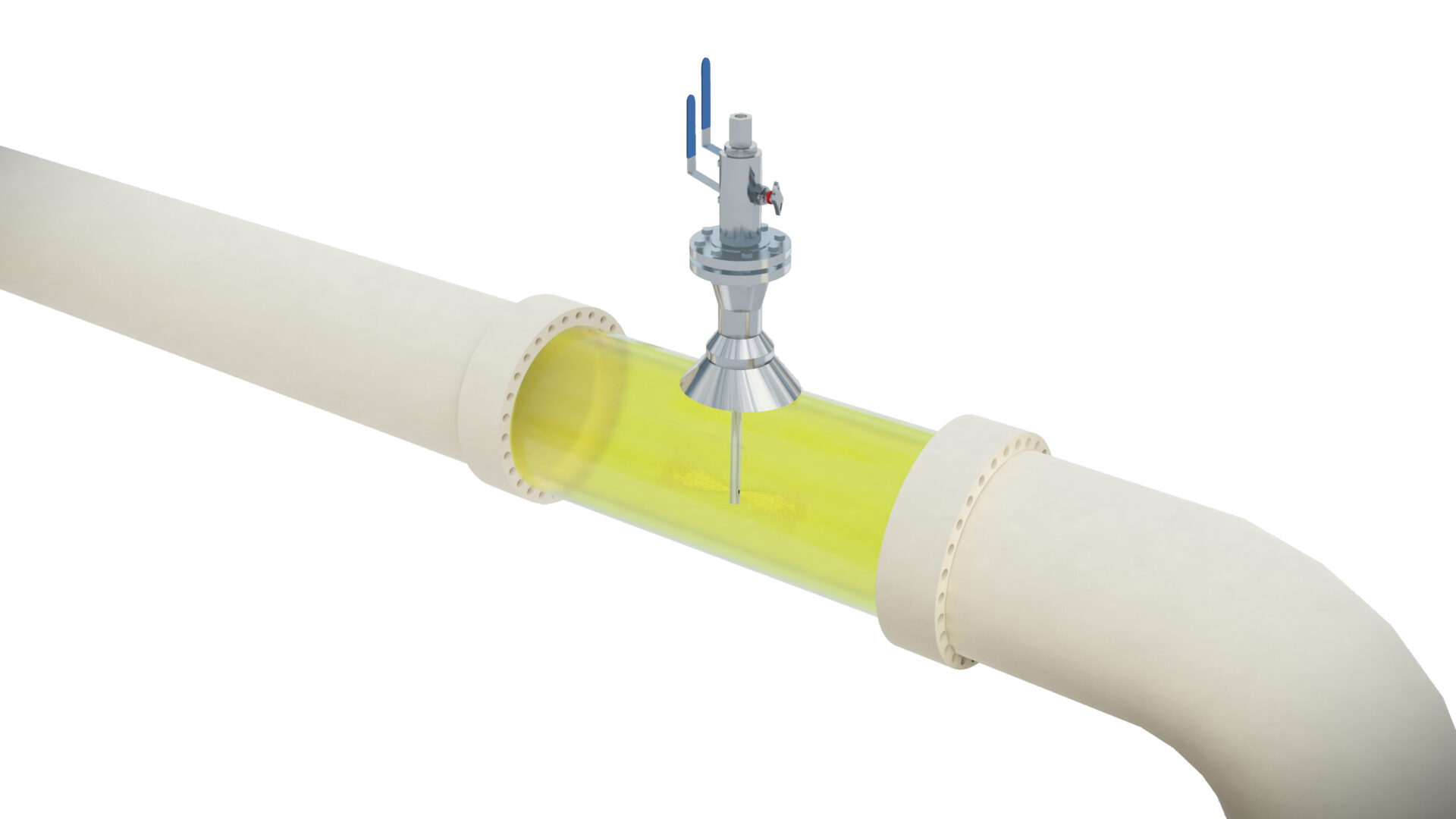 AS-Schneider will present the new Digital Valve Kit, valves for hydrogen and high pressure applications as well as customized injection quill solutions at the ADIPEC 2022:
A highlight from the AS-Schneider Group at the ADIPEC at booth 8840 in hall 8: The new Digital Valve Kit which help the plant operators to get the current health status of their valves. In addition, the specialist for industrial valves will present valves for hydrogen and high-pressure applications as well as their customized injection quill solutions for oil and gas applications.
Every year, technicians install millions of mechanical components in new or old plants – a large proportion of which are valves and valve manifolds. To take advantage of the IIoT, suppliers, plant engineers and operators must include these valves in the digital twin of the plant. This is exactly where the AS-Schneider Group comes in, developing valve solutions that can be easily integrated into the global and digital industrial infrastructure of the future.
For several years, AS-Schneider has been offering its customers the so-called Digital Product Pass for valves, which fulfills the requirements of DIN SPEC 91406 (IEC 61406). The E Series Valves and Manifolds, Monoflanges, VariAS-Blocks and DBB Piping Ball Valves are marked with a unique QR code. The user can scan this or enter the individual serial number at www.qr4v.de. That QR-code provides easy access to static product information like technical specification, activity – specific docs, individual drawings, certificates, and spare parts.

Having joined the Digital Data Chain Consortium (Digital Data Chain) recently AS-Schneider will now move this to the next level by norming the data according to VDI 2770 and providing the data package via 3rd platform (so called cloud based information exchange platform). The first insights are shared by AS-Schneider at the booth 8840.
Digitalization – Digital Valve Kit
In addition to the static Digital Product Pass, AS-Schneider is currently working on a dynamic solution to sense or capture data allowing insights into the health status of valves. This is achieved by using a newly developed digital service, the so-called Digital Valve Kit.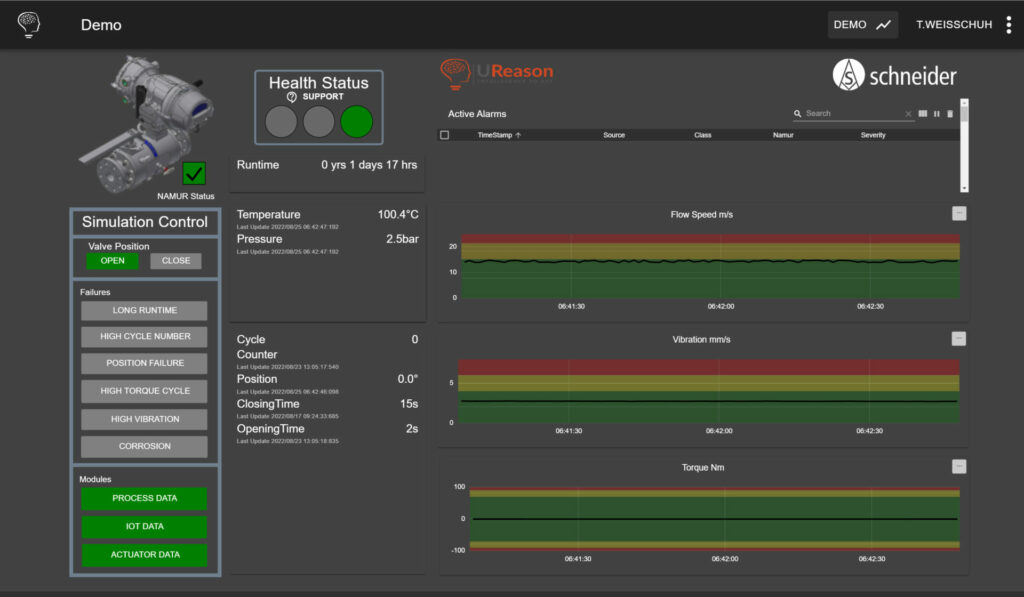 The Digital Valve Kit immediately provides the maintenance team with all error messages and warnings. This enables an early warning for the plant operator to conduct further measures. The system is compliant with all industry-relevant standards (e.g. NAMUR standard). A live demo of this can be seen daily at ADIPEC at 11 a.m., 02 p.m. and 04 p.m. at the AS-Schneider booth 8840.
Valves for hydrogen applications
AS-Schneider's valves have been successfully used for hydrogen for more than 20 years – all valves and manifolds as well as the DBB ball valves are suitable for this purpose. The instrumentation and piping valves can also be used safely in natural gas applications with, for example, a 20% hydrogen blending. This feature is particularly interesting for natural gas plant operators and gas network operators who want to convert their natural gas pipelines for hydrogen.
AS-Schneider recommends austenitic stainless steel 316 or 316L as the optimum material for instrumentation and pipeline valves in the hydrogen industry. Other materials are also possible – but those responsible should ensure that non-metallic valve materials such as seals and lubricants are compatible with the hydrogen medium. There are lists of these in the standards and norms (Sandia, ISO/TR, SAE).

When the user selects the appropriate valve head unit, he must first check whether the operating environment is closed or open. If the environment is open, he can use the standard valve head unit from AS-Schneider. If the valve is mounted in a closed, non-ventilated environment – which could be a protective shade or a container – then increased tightness requirements. Those will be covered with special valve inserts (Fugitive Emission Standards like TA-Luft or bellow sealed valves).
Plant operators can get advice from the hydrogen experts at ADIPEC to find the right material and valve head units for their specific requirements.
Chemical injection quill for oil and gas application
An injection quill or sampling quill with an integral DBB valve and check valve is pretty much a custom designed product. From the unique process conditions to the custom length and dimensions, many parameters must be taken into consideration. This is where AS-Schneider comes into play.
The injection quill could come in various configuration, connections, and valves:  From a simple fabricated tube/probe to an integrated assembly with isolation valves and non-return valves.  As part of our specialty, we manufacture an integrated chemical injection quill, complete with probe, double block & bleed assembly (2 isolation valves + 1 bleed valve) and an integral non-return check valve, all in one compact assembly. Looking at the attached illustration, this injection quill can also be converted into a sampling quill by a redesign on the probe and without the integral check valve. Sampling quill is used to safely take out fluid samples from the process line for analytical or laboratory purpose.
This type of quill is mounted into the pipeline through a fitting in such a way that the quill/probe is inserted and extends down to the center of the process line. The other end is connected to the chemical feed line by pipe or tubing connections all the way back to the chemical injection skid or chemical Dosing packages that house the pump and chemical tank.
When designing an injection quill following points must be considered:
👉 Design calculation
👉 Material
👉 Safe isolation
👉 Dimension
👉 Nozzles
👉 Mounting options
Because of the numerous factors that must be considered in the selection and installation, we recommend that you consult our experts. So, visit us at our booth and let`s discuss your individual application.
Valves for high pressure applications
Pressure is one of the most important parameters when it comes to optimally controlling and regulating processes. Instrumentation requirements are increasing due to new oil and gas production techniques used in deep-water offshore and enhanced oil recovery operations. Higher pressures are still being generated, which the valves must be able to withstand. Therefore, users need robust, durable, and reliable valves for safe and accurate measurement results. This is the only way they can control and regulate the high pressures.
For such tough applications, the AS-Schneider Group the right solution provider. Their high-pressure valves are designed and tested for superior pressure-performance for all critical applications in the Oil & Gas, Chemical and Petrochemical Industry. The Valves allow leak tight shut-off, for the ultimate control and regulation.
And the special secondary back seat provides an additional sealing to atmosphere and releases if use the packing. That means, there is less wear on packing which leads to more safety for the user (anti-blowout / non-removable). The high-pressure valves also have a special thrust bearing of the stem/valve tip connection to absorb highest stem forces.
AS-Schneider at the ADIPEC 2022: Hall 08 I Booth 8840
This article is published by
The family-owned company AS-Schneider, with more than 350 employees, was founded in 1875 and is today one of the world's leading manufacturers of Industrial Valves for Measurement and Control Technology and also of Double Block & Bleed (DBB) Ball Valves. AS-Schneider is in fact the world market leader in the market segment of valves for large diesel ...