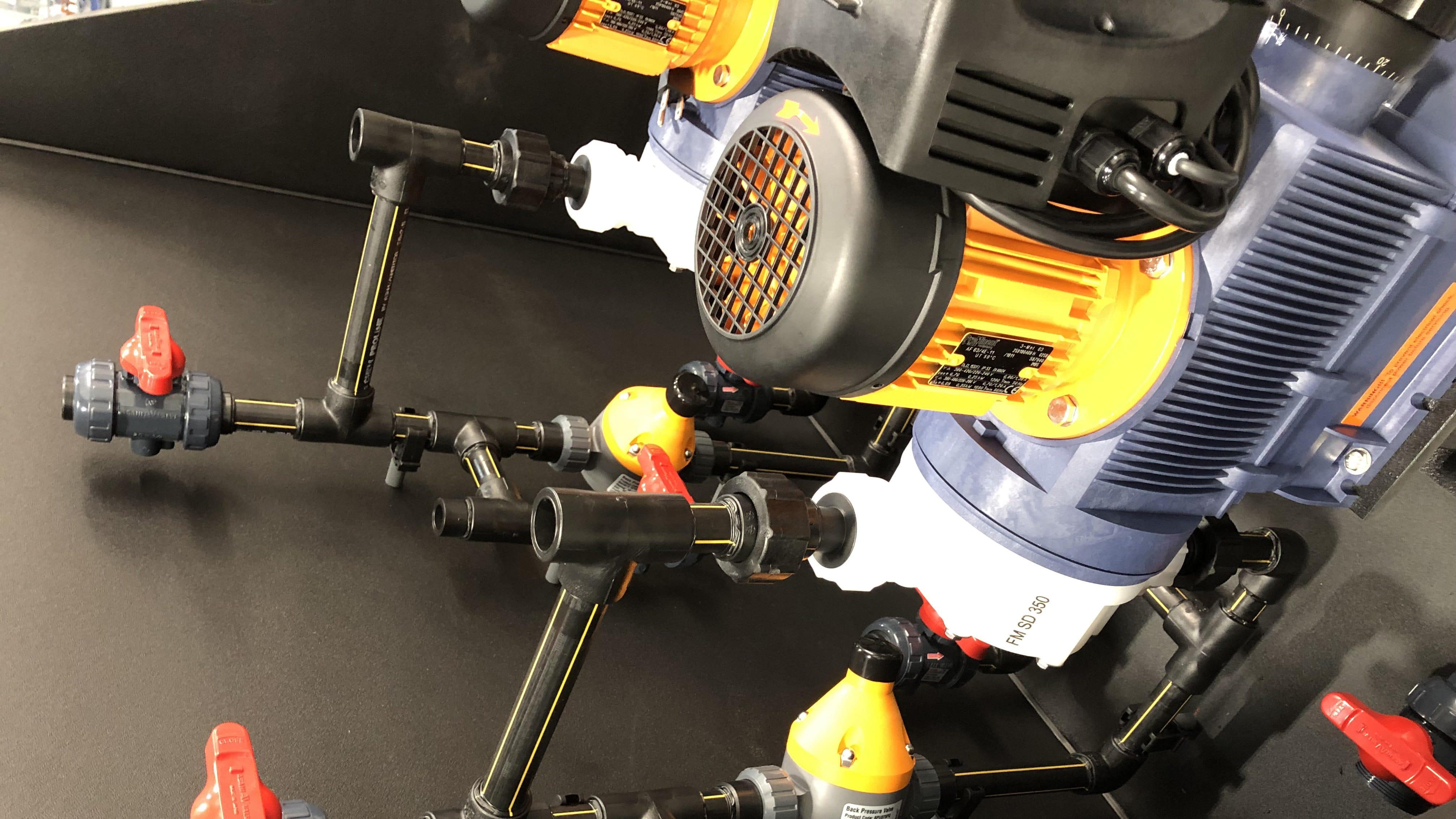 Made from a specially formulated polyethylene (PE) resin, Asahi/America's Chem Proline® Advanced PE piping system is designed to handle the most aggressive chemical applications, and is NSF 61-G certified.
A single wall piping system ideally suited for use in water treatment applications, Chem Proline® is a complete system that includes pipe, fittings, valves and accessories.
Asahi/America's Chem Proline® is UV resistant, can be installed above or below ground, and is thermally fused using butt, socket or electrofusion joining methods, which eliminates leaks paths at the joints. Its superior properties make it the only polyolefin material able to handle certain chlorinated services like sodium hypochlorite, sodium hydroxide, caustic soda and low centration acids.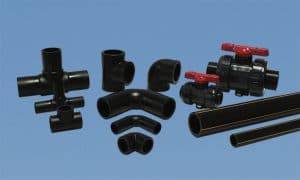 Chem Proline's® pH capability ranges from 1 to 14, with pressures up to 150 psi and temperatures up to 140oF. One-half-inch through 12-inch is available in stock, with sizes available up to 98-inches. Chem Proline® Advanced PE is now also available in 50-meter and 100-meter coils. Current available sizes are three-quarter-inch (SDR7) and one-inch (SDR11). The coils eliminate the labor to weld multiple straight lengths together for long chemical feed lines.
Asahi/America offers a fleet of welding equipment for sale or rent, as well as weld training and onsite tool set-up.
This article is published by
Asahi/America is the premier manufacturer and supplier of thermoplastic fluid flow and air handling solutions for industrial, environmental, high purity and commercial applications. Asahi's piping systems, valves and actuators have been installed with confidence for over 40 years in a variety of industries including water and wastewater treatment, ...