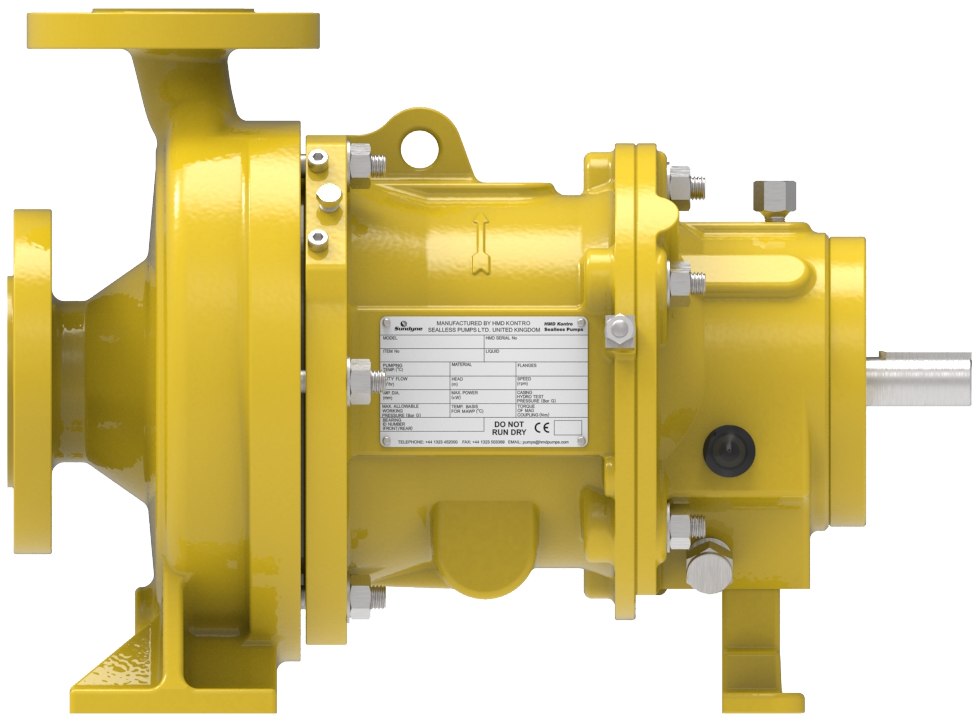 HMD Kontro has expanded its ISO sealless magnetic drive pump portfolio to meet the needs of an even wider range of chemical pump applications, providing comprehensive hydraulic coverage with a total of 13 Frame 1 and 16 Frame 2 sizes now available.
Meeting ISO dimensional and construction standards 2858 and 15783, the extension of the CSI line focuses primarily on additional hydraulics and a feature set that includes greater variation in the inlet and outlet sizes, allowing a wider range of flow rates of up to 120 m3/h and heads up to 62m, all optimized for high performance.
The CSI range and other HMD Kontro sealless pump ranges are designed to deliver key operational benefits for chemical processing while protecting people and the environment from aggressive, corrosive and acidic liquids, where product integrity cannot be compromised. Specifically engineered to deliver high performance and safety when handling fluids including chlor-alkali, agricultural chemicals, fine and inorganic chemicals, isocyanates, plastics, and polymers, HMD Kontro sealless pumps also meet the requirements of other manufacturing industries such as battery manufacturing, water and wastewater, and petrochemicals.
Setting new standards, the modular design of the CSI range allows for maximum part interchangeability and assists in rationalizing the number of pumps needed when upgrading existing installations. Dimensionally interchangeable options, together with full online selection and configuration capabilities plus global availability simplify the procurement and commissioning process. Whole life benefits include reduced inventory requirements and ease of onsite servicing, maximizing uptime and through delivering cost savings from improved efficiencies.
In addition, the CSI range offers a number of optional extra features. These include the ZeroLoss containment shell, which significantly improves hydraulic efficiency with energy savings of up to 25% delivered by reduced induction losses. A smaller footprint, achieved through close coupling, which eliminates the need for shaft alignment and bearing frame-related maintenance.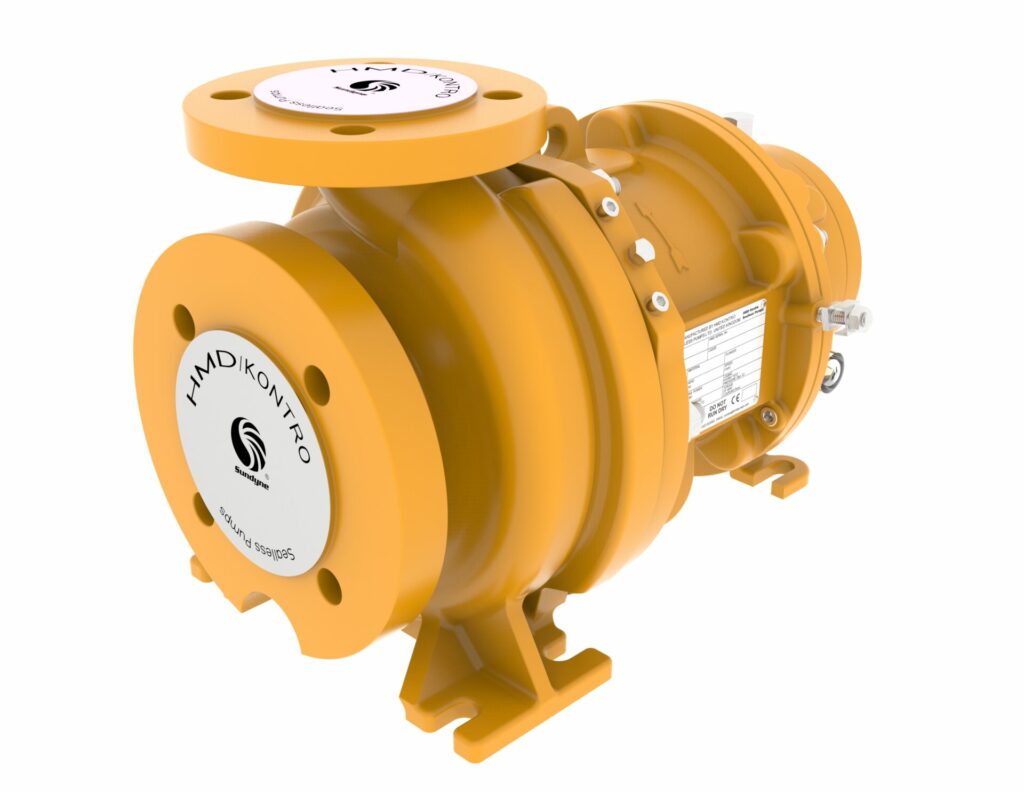 Sealless magnetic drive pumps offer total containment. With no seals or support systems needed, the risk of product emissions through leakage is eliminated while optimizing installation time and cost.
For processes involving especially hazardous chemicals that may require an added layer of protection to comply with more recent regulations mandated under ISO standards, a broad choice of secondary control or containment system options is available for the expanded CSI pumps range, assuring complete safety and emissions control.
"The expansion of the CSI range ensures that we can continue to offer a world-class chemical pumping solution for the ISO markets, with not only the highest levels of robustness in the field but with an enhanced customer-driven feature set. We can also maintain maximum pump configurability with rapid availability, regardless of the specification needed." explains Hannah Verrall, Product Line Manager at HMD Kontro.
Complementing the new larger array of HMD Kontro CSI products is the new ANSIMAG ALI range of non-metallic lined sealless magnetic drive pumps, also from HMD Kontro's parent company Sundyne. All ANSIMAG wetted parts are molded ETFE (Ethylene Tetrafluoro Ethylene) components that can safely manage a wide range of corrosives and solvents without corrosion.
The combination of both CSI and ALI pumps offers customers the widest range of dependable, ISO sealless magnetic drive options, to address any chemical processing application.
This article is published by
HMD Kontro high quality Sealless Pumps move hazardous and high value liquids with simplicity and in complete safety whilst ensuring maximum production output and profitability. HMD Kontro pioneered zero leakage, magnetic drive sealless pumps, having supplied their first pump in 1947. Sealless pumps are now suited to a wide variety of applications ...