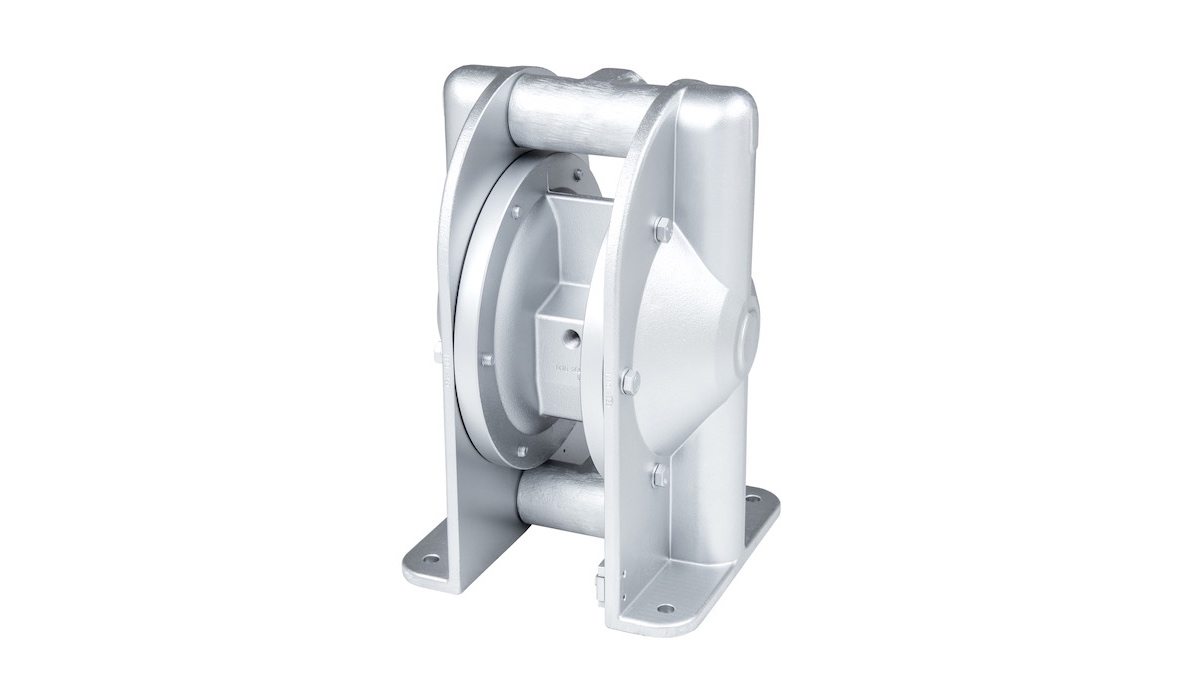 For corrugated packing producers, the diaphragm pumps are the first-choice solution, for pumping casein glue. Tapflo diaphragm pumps have earned a good reputation among a large number of customers from around the globe. The quality of materials and reliability in operation, makes Tapflo pumps the best in solving complex production issues in the process of corrugated packaging production.
Often, casein glue is used in the production of cardboard boxes, tubes and cardboard casings. The glue in the production of corrugated packaging plays a major role. In order to have the final product finalized it is necessary to deliver the casein glue in the most reliable and cost-effective way. The glue may be supplied to the factory in drums or IBC containers. No matter the container size the glue should be pumped out and transferred to the process bath.
Considering that the glue is very viscous – at a temperature of 20 ° C its viscosity is 30 – 350 mPa*s, this makes its pumping, not a simple task. In addition, the structure of casein glue consists of 30–45% dry impurities. In order to pump this glue efficiently and smoothly, Tapflo offers diaphragm pumps with an aluminium casing and PTFE diaphragm (polytetrafluoroethylene). Only diaphragm pumps can efficiently pump glue for corrugated packaging. The structure of the pump allows you to pump viscous liquids with impurities and quickly and easily flush them after use.
All materials of the Tapflo pump are selected for practical and economic reasons. The aluminium housing is not expensive, but the ball valves and diaphragms, which are in direct contact with the product, are coated with a PTFE layer, which makes parts even more resistant to wear. Thanks to its ingenious design, according to Tapflo philosophy: "Simple is art.", the pump is serviced and repaired quickly and without special tools, which is an added advantage over pumps from other manufacturers.
Despite the high viscosity of casein glue, Tapflo pumps have been pumping it for a long time at many factories of corrugated packaging production in the world. Among the other advantages of Tapflo diaphragm pumps, customers note the high performance, simple structure and reliability of all elements.
Typical application for Air operated diaphragm pumps, Metal series: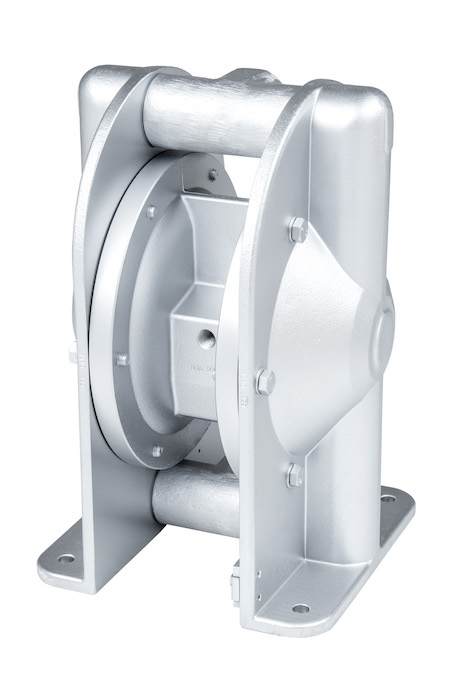 Print & paint: Glue, additives, varnish, ink, paint, latex, acid, resins, pigments
Workshop: Oil, fat, solvents, water, cooling fluid, lubricants
Mining & construction: Adhesives, sump, dewatering, coal sludge, pastes
Ceramic industry: Abrasives, glaze, water, enamels, clay
Chemistry: Acids, alkalis, alcohol, solvents, latex, emulsions
This article is published by
Tapflo Group is an independent, Swedish, family-owned, manufacturer and global supplier of Air operated diaphragm pumps, centrifugal pumps and other industrial process equipment. Tapflo products and services are available in 75 countries on 6 continents. Tapflo is represented worldwide by its own Tapflo Group Companies and carefully selected distributors ...