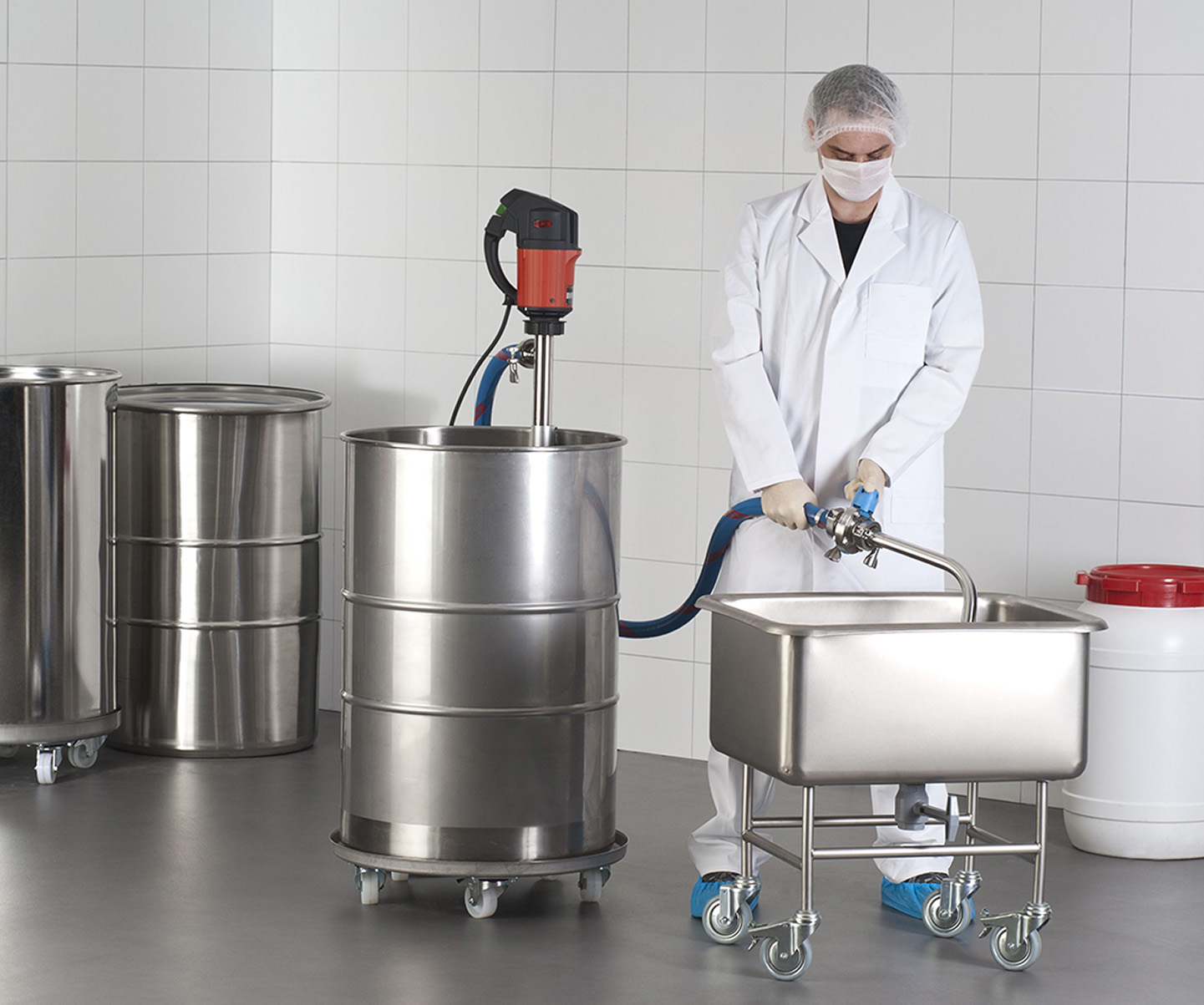 A new design of Hygienic Barrel pump is now available from North Ridge Pumps, which enables easy cleaning, and stripping of a pump by hand without tools in under 30 seconds.
Previous designs of this pump involved disassembly via a union nut, which required disassembly utilising tools such as a wrench or spanner and vice, and on occasions multiple people.
The improved design of barrel pump ensures the pump can be disassembled by undoing sections of the pump held together by tri clamps in seconds, significantly reducing the amount of time taken to dismantle the pump, which would previously take between several minutes and an hour.
Pump Capabilities
The design basis of such pumps utilises progressing cavity technology ensuring the gentle conveying of soft solids, gels and pastes without changing the consistency of such liquids, ensuring solids remain suspended and textures remain. As it is built using positive displacement technology at its core it ensures there is no slippage, recirculation or volatile handling of fluids.
Constructed from polished AISI 316 Stainless Steel, it holds FDA Approval and is soon to be 3A and ATEX approved as with similar pumps in our range, and due to the internal stator designs available it enables its use in a variety of applications involving fluids up to 120°C.
Units are customizable in length from 700-1500mm enabling them to be used in wide range of container sizes from small totes, and barrels to IBC's or bespoke tanks.
The pump can be driven via various with motor options ranging from single phase and 3 phase motors to air driven with controls for either fixed or variable speed enabling a range of flow ranges to be met as fluids change in consistency or output requirements vary.
Applications
Although primarily designed for use in food transfer applications, due to their internal design and ease at which they can be dismantled, it also enables them to be used as an easy clean pump for industrial applications ensuring contaminants, colours or differing mixtures are quickly removed between batches.
In particular when fluids such as adhesives are pumped, various oils or greases are transferred or products which solidify when cooled such as chocolate – having a pump which can be thoroughly cleaned in minutes can vastly improve productivity.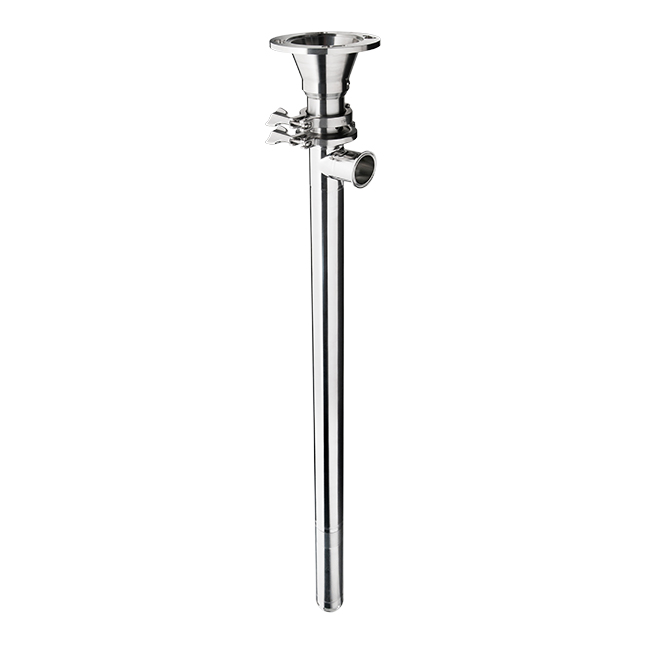 Furthermore units can easily be converted into an automated batching system via the integration of a flowmeter, hose and trigger nozzle for repeated dispensing at the touch of a button with relative ease.
If you are looking for an easy clean barrel emptying pump, speak to us to see how we can help on +44 (0) 1773 302 660 or visit www.northridgepumps.com
This article is published by
North Ridge Pumps are a manufacturer and distributor of a wide range of pumps to cover most applications. Our ranges include; centrifugal, multistage, vane, peristaltic, screw, gear, air operated diaphragm, vertical immersion, submersible, barrel, flexible impeller and side channel. Our pumps are available in cast iron, stainless steel 304, stainless ...