"SIHI Boost UltraPLUS vacuum pumps raise the industry standard by delivering the fastest pump-down and cycle times available for load lock applications," said Stefan Lähn, global product portfolio leader — vacuum pumps, compressors and systems for Flowserve. "The unit delivers remarkably high performance combined with low power consumption in a small footprint. By just changing the vacuum system, you can potentially double the output of your existing process equipment."
The SIHI Boost UltraPLUS vacuum pump is the next evolution of Flowserve SIHI Boost pump systems, which were introduced in 2013. This new and improved pump design retains all the advantages of the original SIHI Boost pumps — including oil-free operation and full electronic synchronization — and cuts re-acceleration time up to 50 percent. These performance enhancements were made possible by cooling improvements, upgrading materials to withstand the highest load scenarios and a new gap distribution strategy.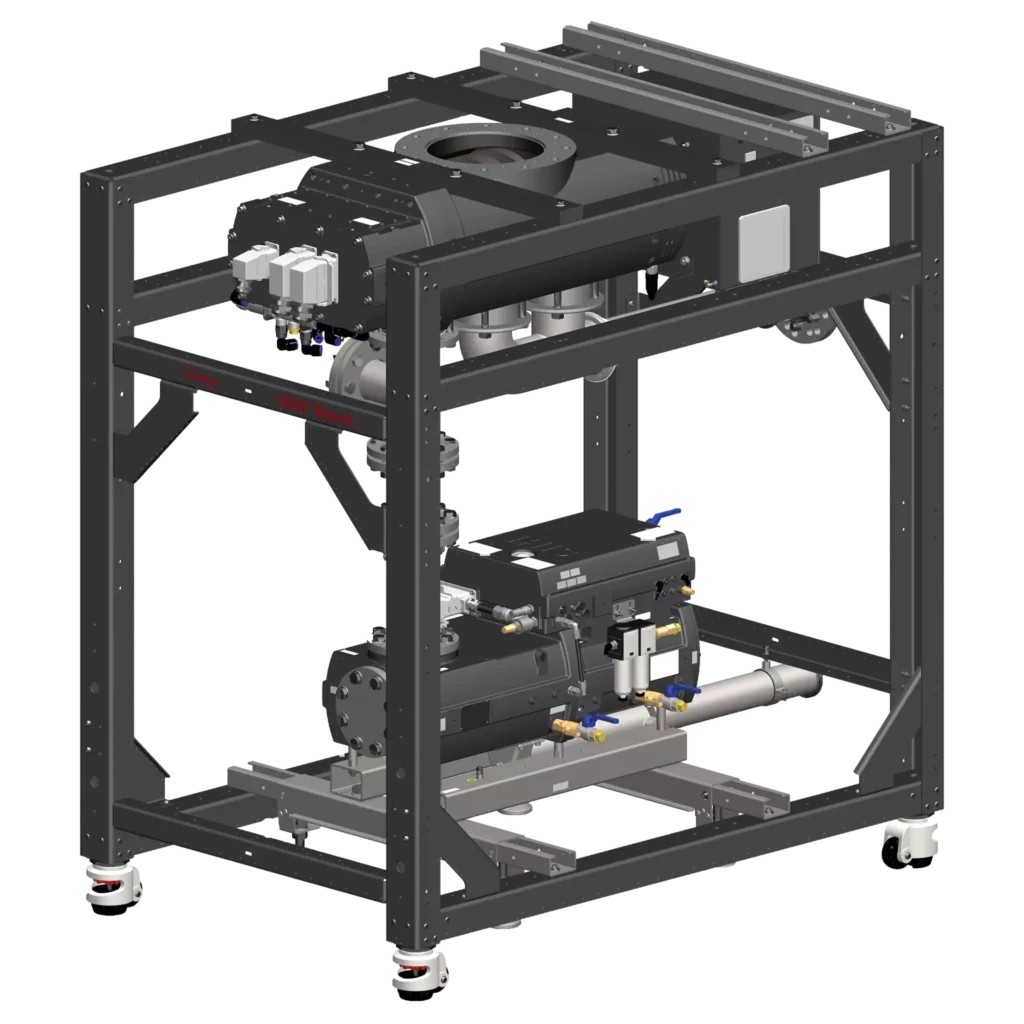 The unit can provide a compression ratio (K0) of up to 100,000:1, which is exponentially higher than the rate of the highest-performing Roots-type blower (maximum 75:1). A single compact SIHI Boost UltraPLUS pump can replace two or three conventional competitor units while eliminating the need for interstage cooling.
In addition, the SIHI Boost UltraPLUS vacuum pump has been designed and built with all the hardware needed to take full advantage of RedRaven, a predictive maintenance service from Flowserve that improves plant performance by detecting anomalies in pumps, valves and seals. No additional sensors or other devices are required.