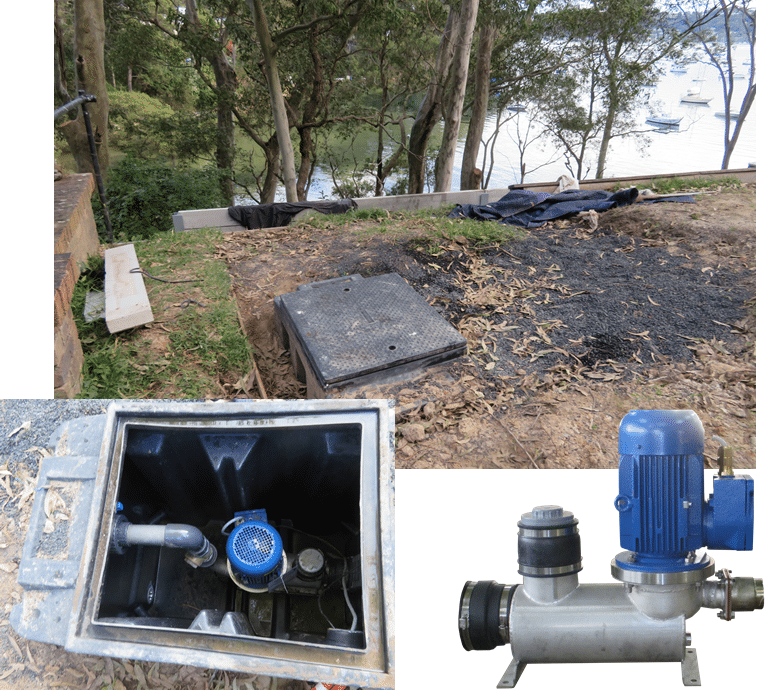 With this project in Clareville, Australia, the owners wanted to reclaim their backyard as they were tired of issues with septic tanks. Also with the issues stemming from the septic tanks, the odor issues made it difficult for the family to enjoy the beautiful water views from their back yard!
So they decided to contact the company METAVAL, our distributor in Australia, and install a DOMINOX fitted with a DomoDIP20-4kW. The main asset of our DomoDIP is that it is a Direct In-line Pumping system totally safe and clean with no wet well so no more odor! Combined with our DipCut technology this pump system is the best solution to the clogging problem.
This article is published by
S.I.D.E. Industrie is a French family company specialized for over 30 years in solutions for the pumping of "difficult fluids". Based on practical expertise in the field, the development of our product range is the result of 30 years of research, and from listening to the daily concerns of users and designers, enabling us today to offer innovative ...