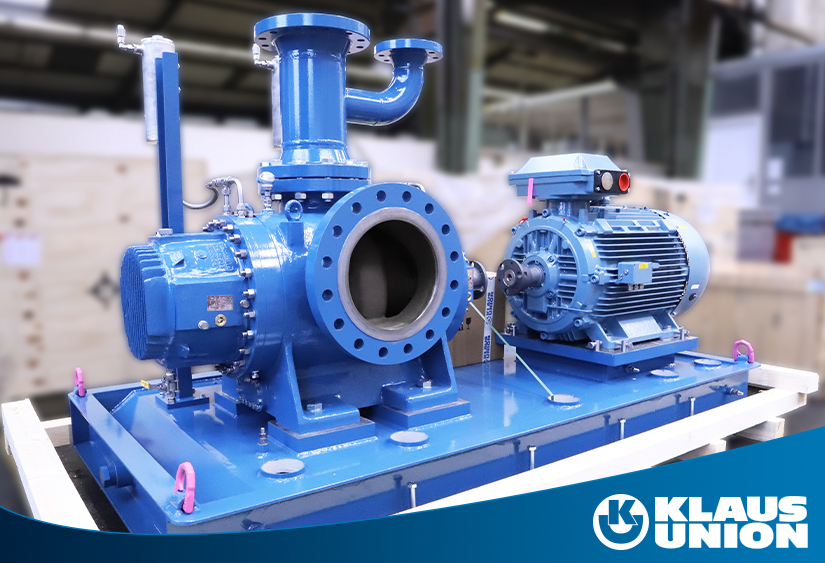 Klaus Union recently supplied this double volute twin screw pump series DSP-4C according API 676 3rd Edition to a large customer in Spain.
The pump is supposed to act as a stripping pump handling hydrocarbons, FAME and palm oil mix. As special feature, the pump comes with our "Plug & Pump" cartridge design for easy and fast maintenance of the pump hydraulics. In addition, the rotors have an optimized design for a higher efficiency and better NPSH.
The spool piece on the discharge flange is intended to fit the pressure safety valve according API 520/526 and to simplify customer's piping layout. An API Plan 51 is a low maintenance solution to increase seal lifetime especially during phases where partial dry run can occur at the end of the stripping operation.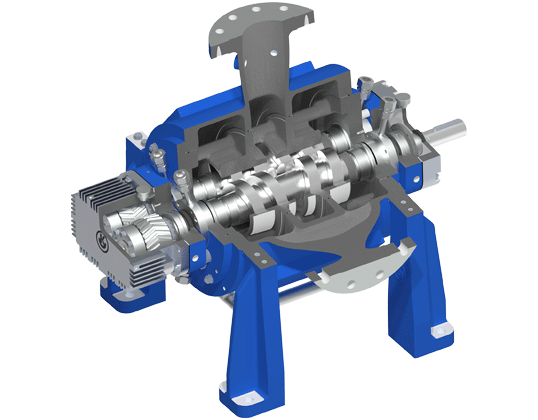 OPERATING DATA DSP-4CL
Double Volute Twin Screw Pump With Shaft Seal
Flowrate: 220 m³/h
Viscosity: 0,5 – 65 mPas
Power: 74 kw
Suitable for nearly every Liquids, incl. Multiphase Fluids and Polymers
This article is published by
Klaus Union Service is an independent service company with exceptionally strong customer orientation, full service, using state of the art technologies and a high level of competence. We draw on more than 70 years of process engineering with pumps and valves made by Klaus Union. We are your partners for advice service and planning, clearly arranged ...